Secret change in Haaland's contract triggered by Guardiola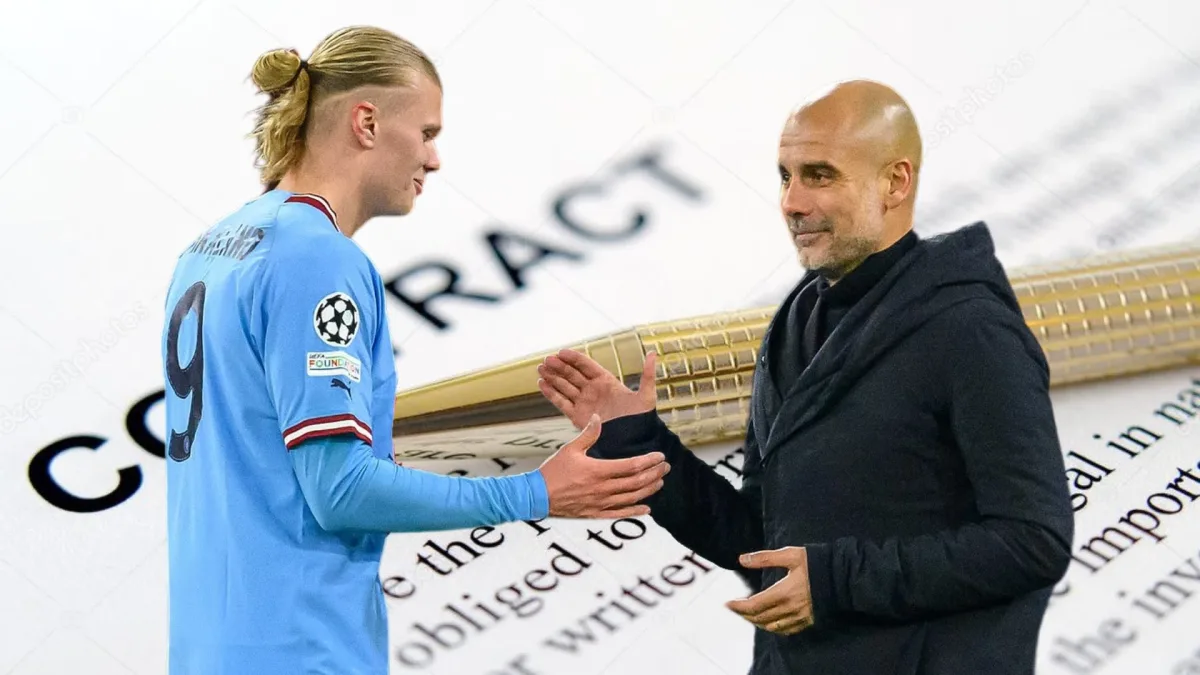 Clubs hoping to sign Erling Haaland in 2024 have been dealt a blow with the news that the Manchester City player's release clause has changed since he arrived at the Etihad Stadium last summer.
Haaland joined City from Borussia Dortmund in a deal worth €60 million as Pep Guardiola's side triggered his release clause and fought off numerous other suitors to secure his signature.
Article continues under the video
MORE: Haaland would score MORE goals at Chelsea or Man Utd
The deal has been an undoubted success for the 22-year-old, who has scored 39 goals in 36 games this season, smashing records along the way.
One of the terms placed in Haaland's contract with the Premier League champions was a minimum fee release clause valid from 2024, which had led to speculation that Real Madrid would bide their time and make a move at that juncture.
MORE: Erling Haaland's agent builds Real Madrid rumours with 'dream' claim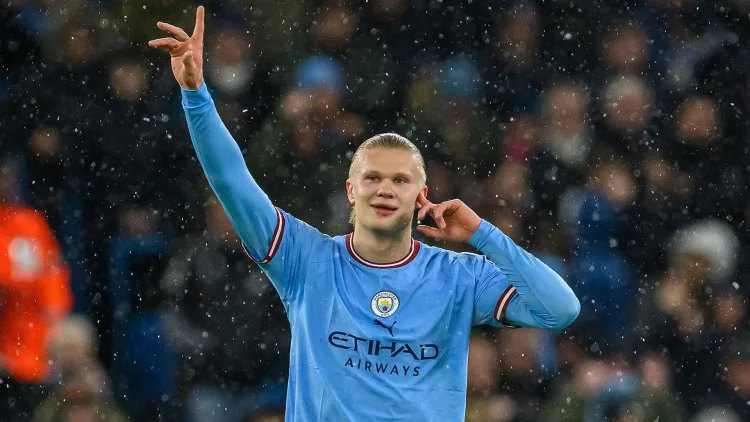 New release clause for Haaland
However, Catalunya Radio reports the terms of that have already changed less than a year after the Norway international's transfer.
Journalist Oriol Domenech stated that Haaland's release clause is now only valid from 2025, at which point any club willing to pay €200 million for him will be able to sign him.
The reason for this change has nothing to do with the player's form but instead the wider circumstances around the club. Indeed, it was Pep Guardiola's contract extension to 2025 that triggered that one-year deal in Haaland's clause coming into effect.
Manchester City are, therefore, in full command of the player's destiny to that point. It is difficult to see any circumstances that might force the Etihad side into a sale before then, given their financial strength.
Haaland, meanwhile, is under contract with City until 2027 but it has been hinted that he does not see himself spending his whole career at the club. Nevertheless, for the moment his future appears to be tied to that of Guardiola.