Goncalo Ramos: Man Utd must make Portugal star Ronaldo's replacement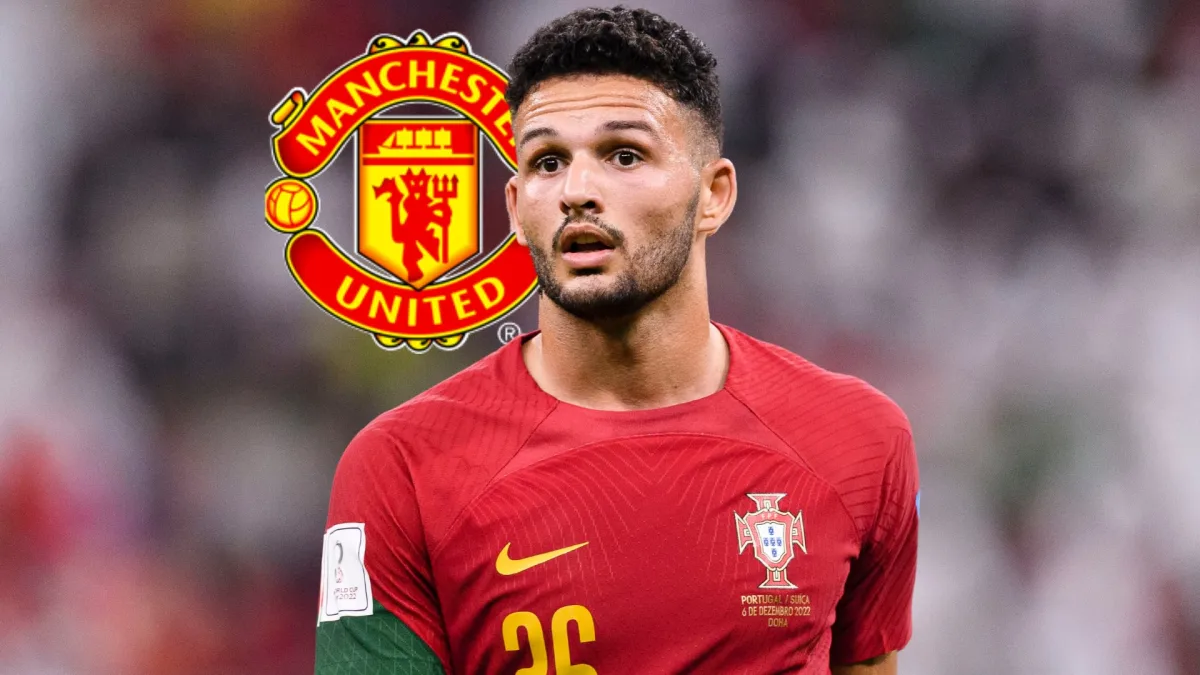 Goncalo Ramos' breathtaking performance for Portugal against Switzerland in their World Cup last-16 meeting on Tuesday has thrust his name into the January transfer window spotlight, with the Benfica forward now seen a legitimate option to replace Cristiano Ronaldo at Manchester United.
Ramos has already replaced Ronaldo in the thinking of Portugal boss Fernando Santos, with the free agent relegated to the bench for the midweek knockout match for disciplinary reasons.
CR7 is unlikely to find his way back into the starting XI anytime soon after the 21-year-old forward smashed a brilliant hat-trick. Indeed, his opening goal, a thunderbolt of a left-footed shot from an improbable angle, is liable to be one of the goals of the World Cup. Yann Sommer, a goalkeeper also linked with an imminent Old Trafford move, was left simply waving at the ball as it fired past him.
MORE: Who is Goncalo Ramos? Ronaldo's successor for Portugal and Darwin's for Benfica
More than just a World Cup star
Many teams throughout history have been stung by the decision to make a snap signing off a big-tournament performance, but big clubs do their due diligence on players months in advance on any transfer and Ramos' figures make for promising reading.
His offensive positioning is among the best in the Portuguese league while his finishing is the best by a distance, according to data analytics experts SciSports.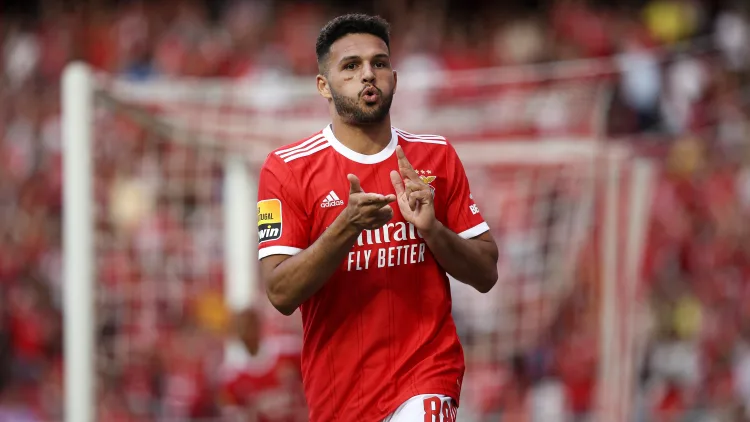 Ramos v Liga Portugal strikers: Finishing 2022/23
One aspect of his play that Erik ten Hag would be particularly taken with is his defensive work. Ramos rates highly across a spectrum of defensive statistics and notably presses well – one aspect of the game where Ronaldo was falling short when still at the club.
FootballTransfers values Ramos at €37.4 million, but this is a rise of more than 50% since the start of the season, reflecting the player's blistering form with Benfica.
With 14 goals and six assists across all competitions this season, he is posting a goal involvement every 72.25 minutes – a quite remarkable pace.
MORE: World Cup 2022 top scorers: Ramos hat-trick as Portugal thump Switzerland
Goncalo Ramos: Any downsides?
There are two points to consider, though, with Ramos. First, is over his consistency. This has been a breakout season for him. Last term, he played second fiddle to Darwin Nunez and operated primarily in a second striker role. Can he maintain this level over a more prolonged period?
Secondly, his figures in the Champions League should be viewed with interest. His only goal in the competition this season arrived against Maccabi Haifa, while last term he did score against Liverpool, but the quarter-final tie was virtually killed off by that stage.
Nevertheless, at 21, Ramos looks a player who potentially has a huge future and there is already a strong body of evidence mounting that Man Utd should consider a January transfer – but only if they are not paying a Darwin Nunez price for the up-and-coming star.