Messi message underlines difference between him and Ronaldo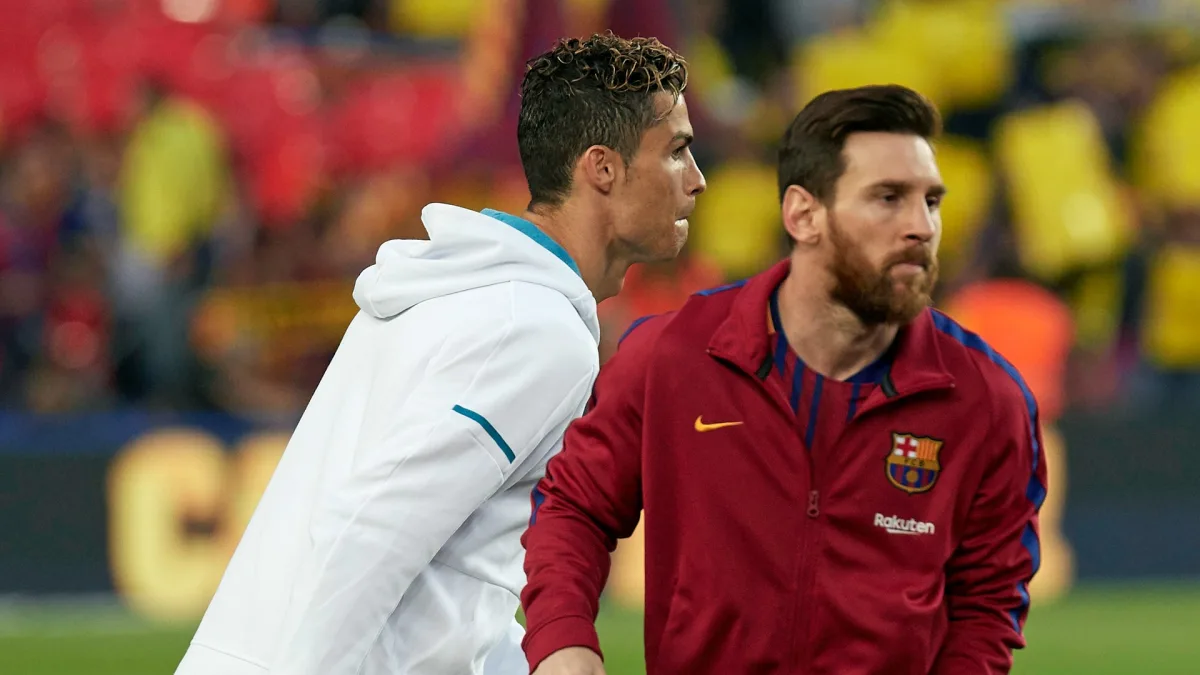 Lionel Messi continues to shy away from the limelight as Cristiano Ronaldo's Pier Morgan interview shows he is delighted to bask in it.
Ronaldo sent shockwaves around world football and beyond - making the front and back pages - after snippets of his interview with Piers Morgan began to go live this week.
Among other things aired, Ronaldo said he didn't respect his manager at Manchester United, Erik ten Hag, and that the infrastructure at the club was frozen in time, with no visible progress now from when he first signed as an 18-year-old under Sir Alex Ferguson in 2003.
READ: What Man Utd REALLY think of Ronaldo's Piers Morgan interview
United and Portugal teammate Bruno Fernandes was visibly lukewarm upon greeting Ronaldo ahead of their assault on the World Cup in Qatar later this month, but Ronaldo has largely seemed comfortable with the interview - in fact, he sought it out.
Bruno Fernandes and Cristiano Ronaldo in the Portugal camp.

AWKWARD. pic.twitter.com/8nZcPpNoZm

— Football Transfers (@Transfersdotcom) November 15, 2022
Messi has been Ronaldo's great career rival over the last two decades, and the pair shared 12 of the previous 13 Ballon d'Ors between them before Karim Benzema's win in October, with Messi edging Ronaldo with seven wins to the Portuguese's five.
The pair have each smashed goalscoring records in their careers, the heights of which were spent on either side of the Clasico divide, Ronaldo with Real Madrid and Messi with Barcelona.
READ: Lewandowski calls Messi to join Barcelona
Messi: 'I wish I wasn't famous'
But Messi has always eschewed the limelight, sometimes regretting the fact that his footballing ability made him famous - something he reiterated when speaking to Jorge Valdano on the Universo Valdano TV show.
"Being Messi has its negative side," he said. "I sometimes wish I wasn't famous. I don't like being the centre of attention or feeling that people are looking at me. But I've gott used to it."
Messi is unavoidably at the centre of attention just now with his club future - like Ronaldo's - not yet settled. Whilst Ronaldo will likely never play another game for United, Messi's contract with PSG is up this summer and he failed to agree terms on an extension before leaving for the World Cup earlier this week.