Thiago Silva looking to resolve Chelsea future amid Milan transfer links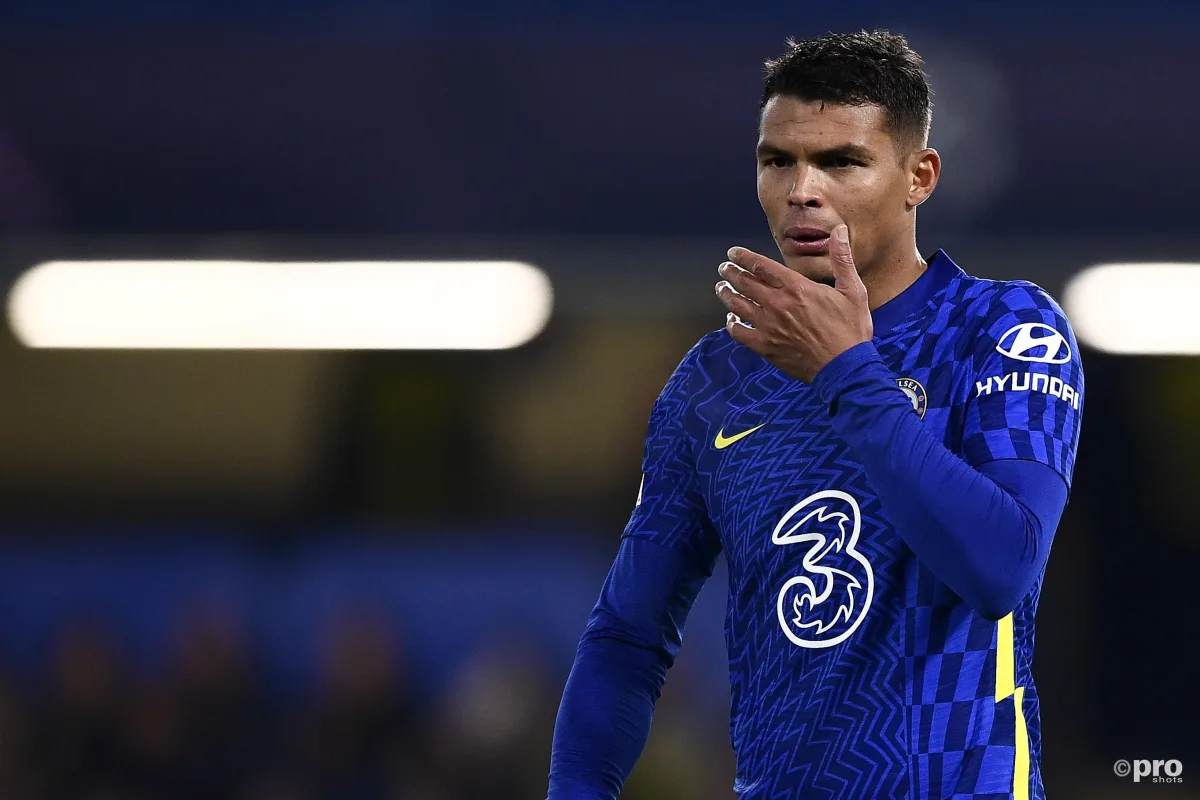 Thiago Silva has admitted he is keen to resolve the uncertainty surrounding his future at Chelsea but insists he will not return to former club Milan when his contract expires next summer.
Silva has been an integral part of Chelsea's side since joining from Paris Saint-Germain in 2020 and the Brazilian is set to return to his former home when the Blues face off against Milan in the Champions League.
Despite his age, Silva has continued to excel at the heart of Chelsea's defence and the 38-year-old has insisted that he will eventually sit down to discuss a new contract with the club.
"In public is not the right time to talk about new contracts," Silva said. "For me now, what is important is to continue playing to a high level and helping the team achieve the best possible results.
"For sure, there will be a time when we will need to talk. It could be before the World Cup or after the World Cup because, of course, I need to know whether I will have a new contract with Chelsea for my family arrangements.
"It is not easy. If I don't have a new contract, I will have to decide what to do, and also, for my family, this is an important decision, so we will see what will happen."
Silva rules out Milan playing return
When asked about the possibility of a return to Milan, Silva admitted that playing at the San Siro again will be emotional for him and his family but dismissed the idea of re-signing for his old team.
"I already made my history with AC Milan, so I believe this is not the case anymore," Silva said. "If it could have been the case, it should have been before me coming to join Chelsea.
"I don't know about the future. Who knows about the future? I will have to think then. I am very happy to be at Chelsea, a very big club with great professionals. In the future, we will see. Maybe as a coach, who knows?"
Thiago Silva:

"There is a great emotion tomorrow night. My wife was very moved when we were in London and we played against Milan. So tomorrow night, my wife will cry, but in the end I hope we will be able to laugh together after a win."

— Absolute Chelsea (@AbsoluteChelsea) October 10, 2022
Meanwhile, Chelsea boss Graham Potter described Silva as 'incredible' and claimed it will be up to the centre-back whether he will extend his stay at Stamford Bridge.
"I think the decision is Thiago's," Potter said. "I've been here 3 or 4 weeks. I see his qualities. He's an incredible person, incredible player.
"The level he can play at, the performance level he can reach, and the respect he has through the game is just incredible.
"All I can do is try and help him enjoy his football here, be part of a winning team and all of the rest is something for him and the club to think about."