Chelsea must NOT repeat Barkley mistake with Anthony Gordon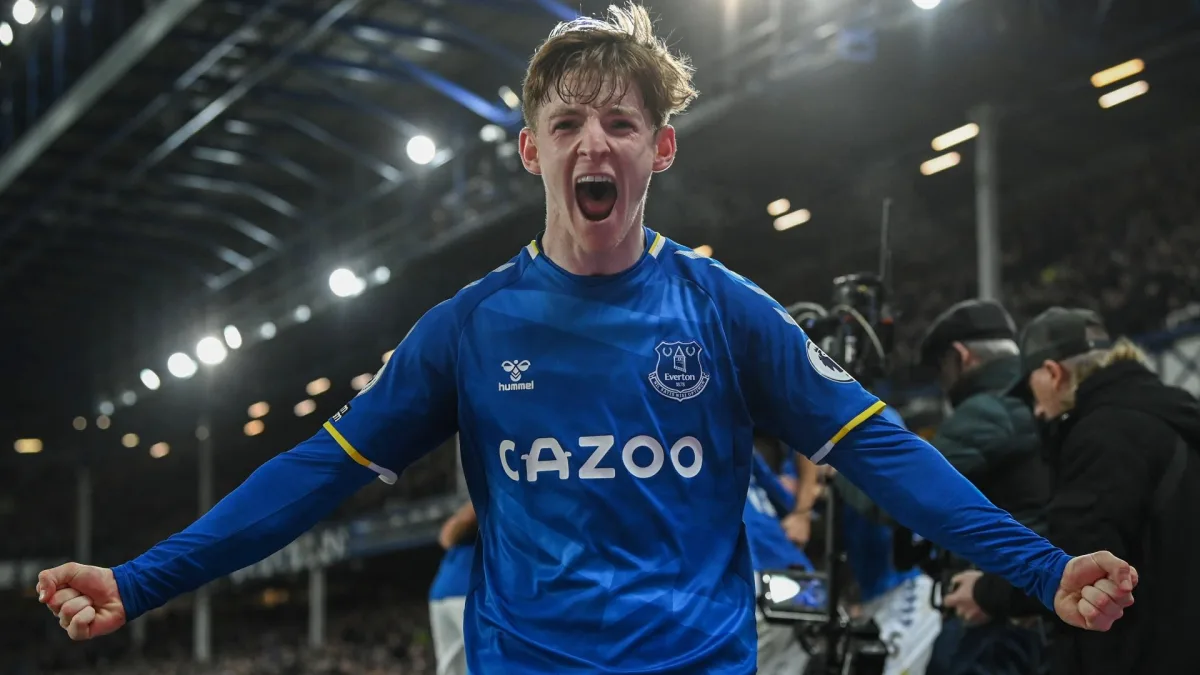 Ross Barkley has left Chelsea by mutual consent, following an underwhelming four and a half years at Stamford Bridge.
The midfielder signed from Everton in January 2018, as a regular England international, but failed to make much of an impact.
Article continues under the video
He scored 12 goals in 100 appearances for the Blues, helping the club to Europa League success in 2019.
''Barkley's final game was against Watford in May, and it was his late header that secured all three points in our last game of the season,'' Chelsea's official statement read.
''We would like to thank Ross for his contribution to Chelsea and wish him well for the rest of his career.''
Chelsea must NOT repeat Barkley mistake with Anthony Gordon
Chelsea are desperate to sign a forward before the transfer window closes and Everton's Anthony Gordon is one of their top targets.
However, while the England under-21 international has undoubtedly shown promise, he has failed to deliver a consistent end product - The Blues' biggest need.
Gordon had a breakout season for Everton last year, playing 35 times in the Premier League, but only managed four goals and two assists in his first full campaign as a first-team player.
And with Chelsea having struggled for quality finishers in recent times, a move for Gordon would not improve them in the short-term.
The youngster was a bright spark in a disappointing season and showed maturity in difficult circumstances. But making a step up to a Champions League team would be a huge ask.
Gordon is believed to have told Everton that he would like to join Chelsea but, with three years remaining on his deal, he would be wise to take another year to develop in an environment with less pressure.
Indeed, should Gordon fulfill the potential that the Toffees believe he has, he will have plenty of opportunities to make a move to a bigger team and shouldn't rush to leave the club he is at.
Anthony Gordon is seen as a player who would add unpredictability and creativity from wide positions, it's understood the move is driven by the desire to try and sign some of the best English talent in the country. (@Matt_Law_DT) #CFC

— Pys (@CFCPys) August 16, 2022
Chelsea, meanwhile, sold Timo Werner due to his inconsistent goal output and would be better off utilising their resources on a more proven scorer instead of a raw prospect.
The Blues also have Armando Broja, who would likely depart on loan if Gordon was signed, despite being of similar quality and potential.
The move would draw similarities to Chelsea's signing of Ross Barkley in 2018, however the Everton academy graduate joined in a cut-price £15m deal due to his contract winding down.
And Barkley was more established than Gordon, and arguably higher rated, yet he has never lived up to his potential and Chelsea struggled to shift the 28-year-old, before terminating his contract.
Owner Todd Boehly would benefit from learning from his club's previous mistakes and avoiding overspending on expensive British youngsters, instead developing from within and making the right calibre of signings.