Bernardo Silva: Man City demand monster fee from Barcelona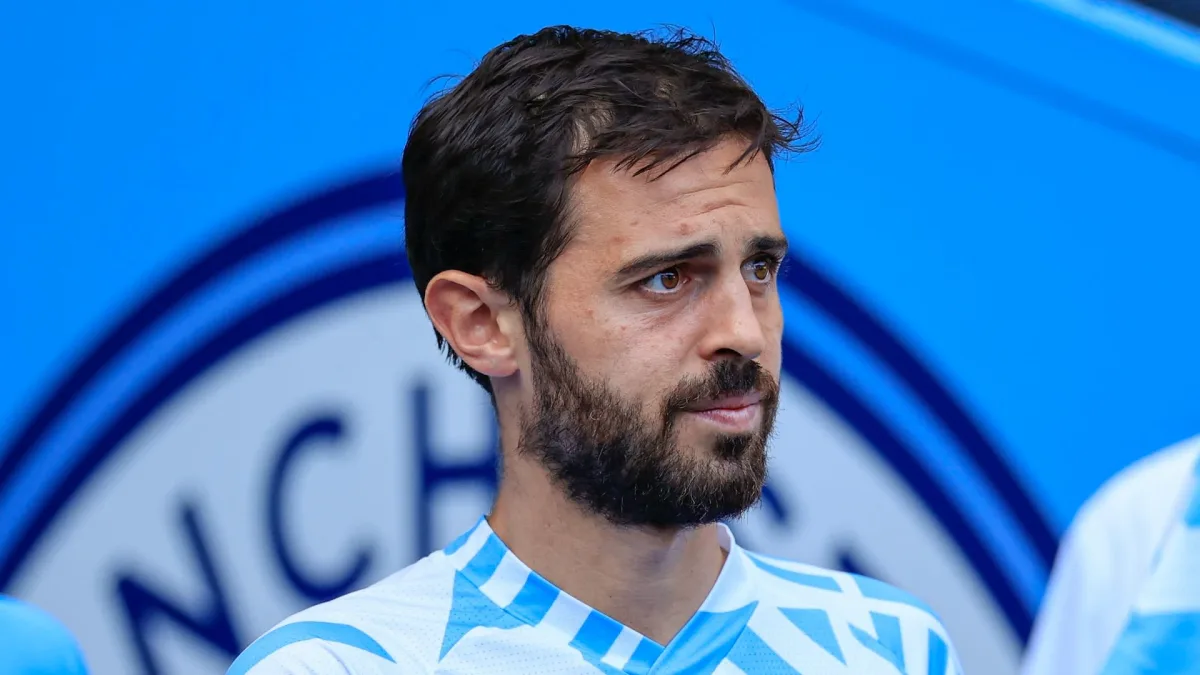 Barcelona would have to submit a bid in excess of £70 million to sign Bernardo Silva, writes CBS reporter Ben Jacobs.
Barca's priority is Bernardo Silva, that is their last big signing they are trying to pull off. There is a desire to go from Silva and Pep Guardiola has said they will not stand in the player's way but, from a negotiation standpoint, Manchester City will absolutely stand in his way. They won't sell out of sentimental or player desire.
They will let Silva go for the right price and that price will be in excess of £70m. It could be that City even hold out for somewhere closer to £80m, and then you hear Barcelona talking about €50-60m, which would be impossible. So there is always dispute over fees normally.
Naturally, given Barcelona's financial situation, they want to paint a picture that they are getting bargains and a selling club will always tell you it is a higher fee simply because they need to put that out in the market, otherwise, if it if it's revealed you sold a player on the cheap, it doesn't put you in a strong position from a negotiating standpoint.
My understanding is that Manchester City will not sell Silva unless a very, very competitive and high offer is made, and the figures that Barcelona are currently talking about would make a deal absolutely impossible.
City's potential Silva replacements
City want to keep Bernardo Silva, it's as simple as that. I don't think they desperately feel that they need a replacement. At the moment they have all the control. They have a player that is going to be fully respectful of the club, is not going to force his way out and loves playing under Guardiola.
Even though it is true that Silva would relish a move to Barcelona, if it doesn't happen, he's not that fussed because he believes that he's at a great club.
I don't think that they've City have a replacement lined up, but I do think it is accurate to say that if Silva goes, they would want a replacement, which means that they may drag any Silva move, even if it did become agreed, right up until they close the window.
Bernardo Silva moved to a new home in Manchester last week.

[via @esport3]

— City Xtra (@City_Xtra) August 16, 2022
If they are to move, Lucas Paqueta is one to watch, and the other player that I know City really admire is Matheus Nunes, but they don't have anyone line lined up now.
But they also are not going to just negotiate and hit a price where they become open to letting him go without doing their due diligence in the market and looking at who is available.
City are adamant that it is that price or nothing. Barcelona are still saying they think they can get him for 55, 60 million euros, but there's such gulf in that valuation that it's hard to see how that deal will get done. Unless either Barcelona have got more money than they're saying, or City are just playing games, and once they get that replacement, they will be prepared to sell for a little bit less.
It's certainly an active transfer. Barcelona and City are talking, there's no denying that, and Silva wants the move, but price remains at this stage a sticking point.