Christian Eriksen: The most beautiful fairytale in football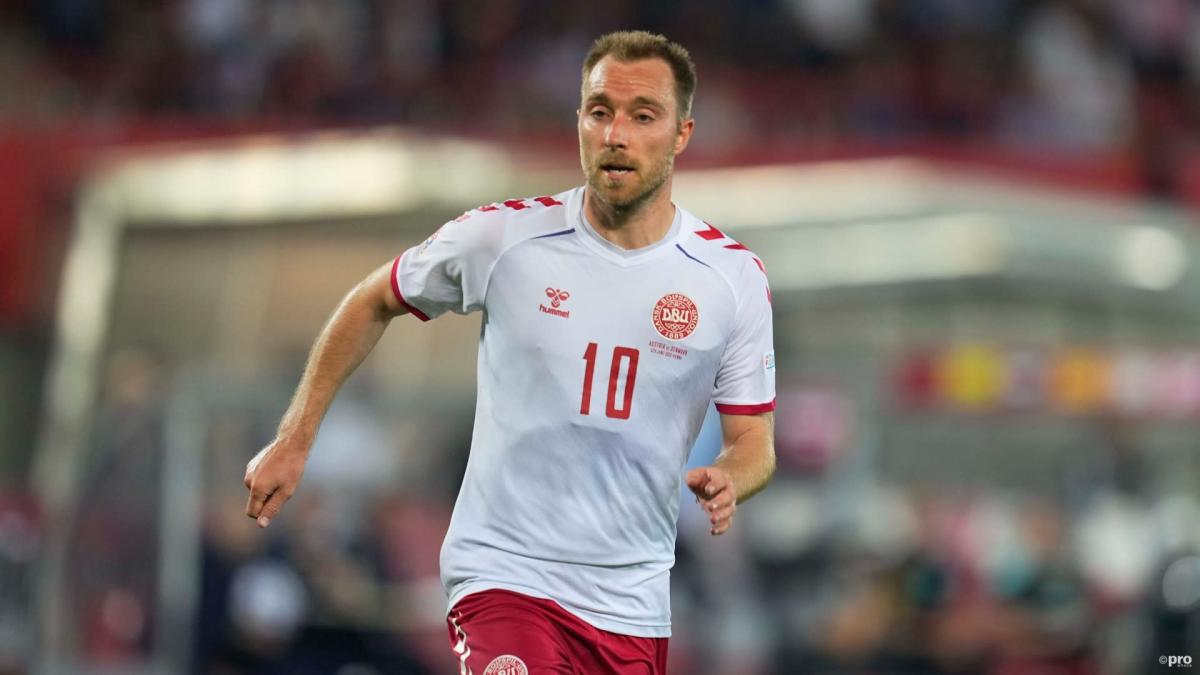 It was one of the most gut-wrenching moments in recent football history, a point in which time seemed to stand still.
Inter star Christian Eriksen had suddenly dropped to the turf during Denmark's Euro 2020 opener against Finland on June 12, causing consternation amongst players and fans alike.
His national team-mates crowded round him while he received what turned out to be life-saving emergency treatment on the pitch and the quick reaction of the medics may well have saved his life after suffering cardiac arrest in the middle of the game.
"I can remember everything apart from the five minutes," Eriksen later explained to the BBC. "I was told afterwards it was five minutes, otherwise I remember everything - the throw in, the ball hitting my knee and then I don't know what happened after.
"Then I woke up with people around me and felt the pressure on my chest, trying to get my breathing back, and then I woke up - I opened my eyes and saw people around me, I didn't really understand what was going on.
"At that time I had no idea what had happened, then it goes through my head: 'Did something happen with my legs? Did I break my back? Can I lift my leg up?' - all small things I was trying to do to see what happened.
"Then in the ambulance I heard someone say 'how long was he out for' and someone said 'five minutes' and that was the first time I had heard I was gone."
It was barely a secondary consideration in those harrowing, life or death seconds but Eriksen's career at the top of professional football appeared to have come to an end.
But, after an incredible recovery, one which could have been pulled out of a footballing fairytale, the Dane is back at his best and gearing up for another, wholly unexpected shot at the big time.
Eriksen's comeback
The former Tottenham ace has now completed his move to Manchester United, which caps one of the greatest comeback stories of all time, and one that was unimaginable just 12 or even six months ago, when he took his first steps back in the Premier League with Brentford.
Eriksen repaid Brentford's faith in taking a chance on him back in January with a fine stint, scoring one goal and contributing a further four assists in 11 games and looking every bit the elite footballer he has always been through his time in the Premier League and Serie A.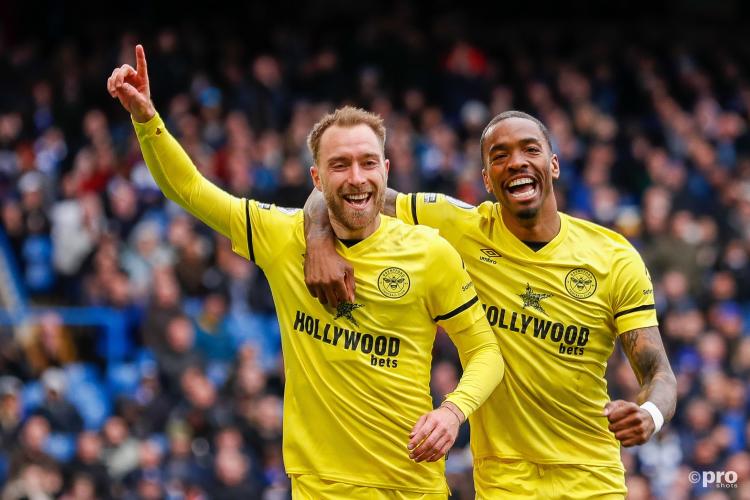 His recovery has been astounding, testament both to the Dane's own unshakeable commitment to his return and the miracles of modern medical technology, in his case the Implantable Cardioverter Defibrillator (ICD) which allowed him to resume his career when many thought it impossible.
Man Utd are in dire need of a hero in the middle of the pitch. Neither regular midfield duo Scott McTominay and Fred nor even erstwhile record transfer signing Paul Pogba, since departed, have managed to ignite fans' imaginations in recent years, while Bruno Fernandes dropped off alarmingly in 2021-22 after a dream debut season.
Eriksen could be the man to rouse Old Trafford once more, and Man Utd fans and neutrals alike will surely join forces to wish him the very best, no matter what their opinions on the Red Devils as a whole.
But whatever happens during his time at Man Utd, the Dane will remain an absolutely inspirational figure, who has already achieved the impossible and come back after that horrifying episode last June.