Frenkie de Jong would become another Pogba at Man Utd for €86m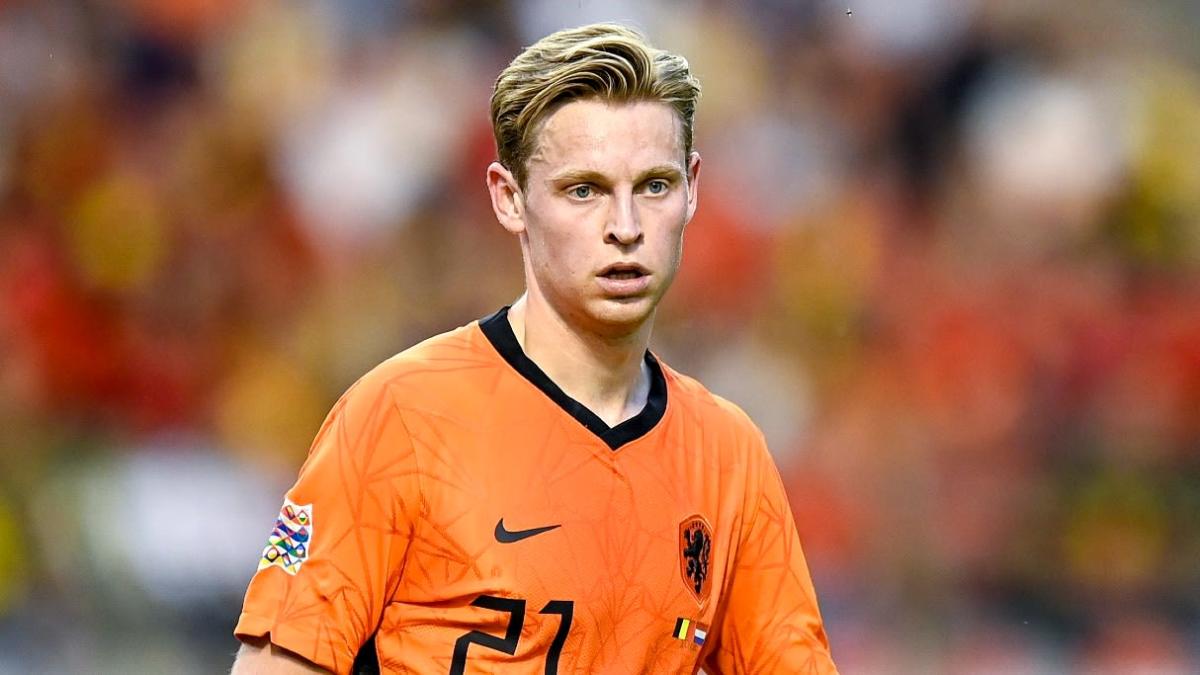 Manchester United are continuing to negotiate with Barcelona for midfielder Frenkie de Jong and are set to make a new offer of around €70 million.
However, the Spanish side are reportedly asking for at least €86m, all guaranteed, largely due to the amount needed by Barcelona to avoid further transfer restrictions from La Liga.
Should United meet that amount, it would be a huge gamble considering with the club missing out on Champions League revenue and also due to their enigmatic history with big-money signings.
While De Jong is undoubtedly an excellent player, is he the solution to United's midfield woes and would such an expensive transfer represent good business for the club?
De Jong - the answer to the wrong question
De Jong's own admission of his ideal role is being 'the first player to receive the ball from the defenders', with the Dutchman keen to advance the ball from deep positions, either by passing it or carrying it himself.
The 25-year-old may often be described as a defensive midfielder - and he is willing to track back and contribute - but it would be handicapping De Jong to expect him to focus too much on his off-the-ball duties.
Ultimately the former Ajax man is a marauding creator keen on impacting play in the final third of the pitch more than anywhere else, similar to the recently departed Paul Pogba.
And while De Jong would be an elite replacement for Pogba, he could suffer the same frustrations as the Frenchman should United not pair him with a more defensive-minded player in midfield.
Pogba was often paired with Nemanja Matic, the Croatian who left United for Roma this summer, or Scott McTominay and Fred, both of whom are talented but limited.
The latter two may end up partnering De Jong, thus taking United back to the position they've found themselves in for seemingly an eternity - lacking a defensive midfielder.
Erik ten Hag's side may certainly need more quality in the final third but splashing the majority of their budget on De Jong could leave them lacking the means to address other areas of the squad.
🔐 Frenkie de Jong registered 43 key passes in La Liga last season, which would have ranked second of all Manchester United players

— WhoScored.com (@WhoScored) June 17, 2022
With the likes of Bruno Fernandes and Jadon Sancho capable of being a creative force in the team, United could benefit from focusing their attention on players like Christian Eriksen, available on a free transfer.
Eriksen proved his ability to perform in the Premier League for Brentford last season and has been approached by United, though they are still prioritising De Jong.
The club have also targeted Ajax winger Antony, meaning they may continue to utilise all their funds on attacking players despite conceding more goals last season than any other campaign in their Premier League history.
The signing of De Jong will certainly make United a better team but it wouldn't address their issue of imbalance and lack of defensive quality in midfield, meaning they could be left with more of the same problems even after spending big.