Why Liverpool have been given transfer boost by Nkunku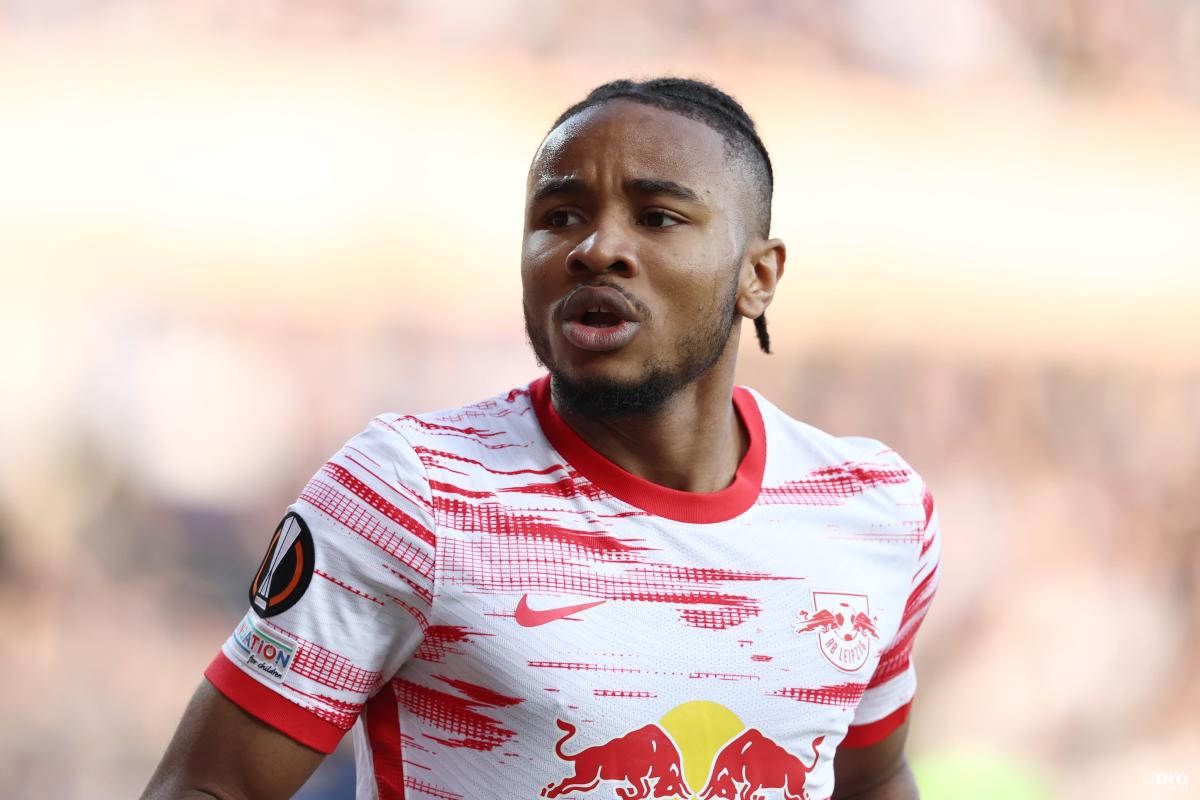 Christopher Nkunku is set for a major summer transfer away from RB Leipzig, with Liverpool, Manchester United and PSG among the major clubs chasing his signature.
It is easy to see why he has come to the forefront of football transfer news given that he has scored 34 goals and created 20 more in 51 appearances for the German side.
Indeed, this led to him winning the Bundesliga Player of the Year award, ahead of stars such as Borussia Dortmund's Erling Haaland or Bayern Munich's Robert Lewandowski.
There is not yet a clear frontrunner in the race to sign the midfielder, who has gradually developed into an outright attacker as his career has progressed, but Nkunku has dropped a hint as to which side he might like to join had he the chance.
In an interview with L'Equipe, he was asked about his future and suggested that he is not in any hurry to leave RB Leipzig.
"I see myself with Leipzig at the start of the season," he said before adding: "For the moment."
He was then probed about his preferred team to play with on FIFA, at which he replied: "Liverpool."
Could this be a clue as to the identity of his ideal move?
Why Nkunku is not guaranteed to leave
Any transfer is not guaranteed to take place this summer, although his contract is up in 12 months, which complicates his situation. Leipzig will either want him to commit his future to their cause of sell him while his price his high.
For Nkunku, though, the looming 2022 World Cup in Qatar, which begins in November, poses a target. Is it really wise to leave a club at which he is flourishing, and which has helped him win his first international caps at such a delicate point?
"Of course I'll take this argument into account," he said. "Today, my head is in Leipzig."
Nkunku's head may be in Leipzig for now, but what really matters is where his body is when the summer transfer window closes.