Manchester United, Barcelona and the clubs that could sign Lisandro Martinez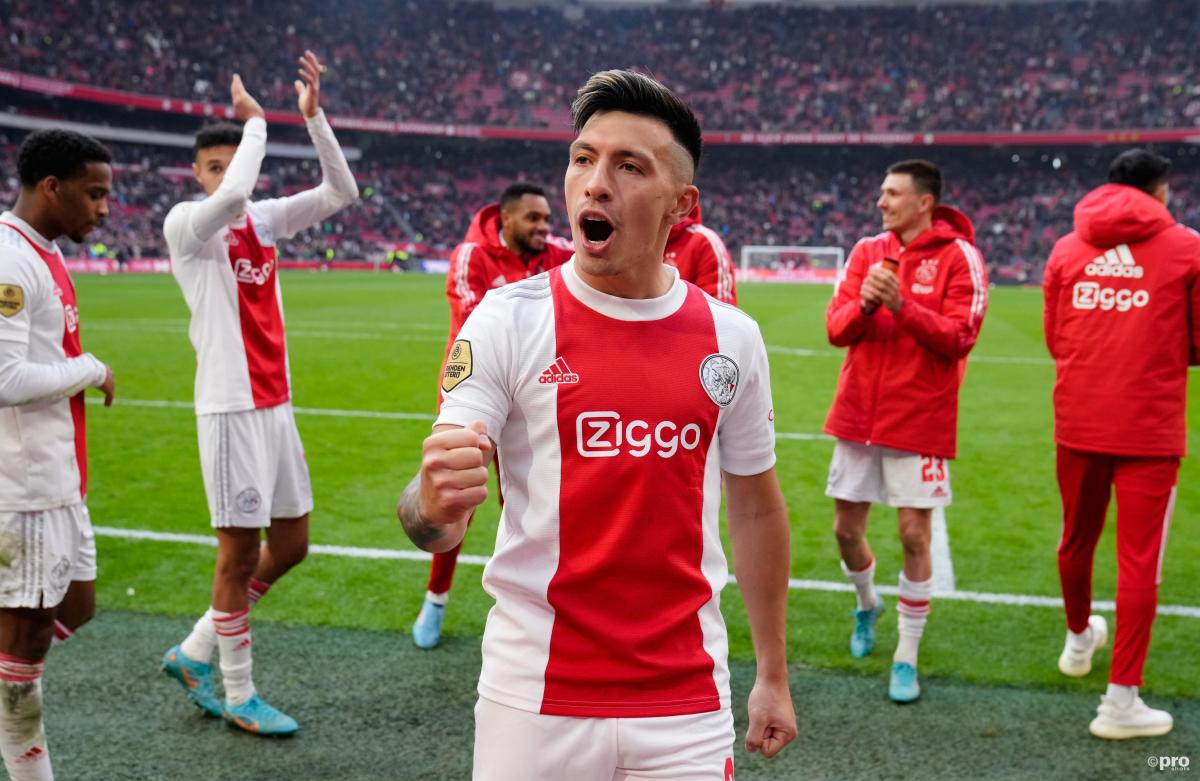 Ajax's Lisandro Martinez, like many of his team-mates, is of interest to some of Europe's top clubs this summer after two seasons of impressive displays for the Dutch champions.
The Argentine – named Ajax's Player of the Season for the 2021-22 campaign – can play in both defence and midfield, and could make a move this year.
He joined Ajax in the summer of 2019, initially to be a replacement for the departed Matthijs de Ligt, but has since played several times in midfield.
What clubs could sign Martinez from Ajax?
With Fernandinho set to leave and Ilkay Gundogan possibly on the move as well, signing an extra midfielder seems to be like a priority at the Etihad Stadium.
Pep Guardiola's teams have always played in a famed style, keeping control of the ball and asserting themselves going forward, and Martinez would complement that.
City have been linked with players like Kalvin Phillips from Leeds, but Martinez would certainly be a cheaper option, and possibly a smart transfer.
Barcelona's reasons for signing Martinez would be quite similar to Manchester City's, but they will certainly see more value in signing the player.
Considering their financial state, a cost-effective option like Martinez would certainly be welcome at this point, and they have long maintained an interest in the player.
Additionally, Barcelona and Ajax have had great relations in the past, with several players playing for both clubs in the past, and Martinez would be another great name to do both.
More than just a butcher...

So glad to have you, @LisandrMartinez! 🇦🇷 pic.twitter.com/b8Ynb9vhVf

— AFC Ajax (@AFCAjax) May 12, 2022
This would probably be the best option for the player, as Martinez has enjoyed his best years under Erik ten Hag, who is set to take over at Old Trafford.
Manchester United, too, have long needed a defensive midfielder – getting a player of Martinez's quality, who has impressed under Ten Hag, would certainly be a great addition.
Martinez's versatility would be useful as well, and in a squad that is in major need of a rebuild, signing someone like him would be a great start.