How ex-Arsenal ace Wilshere wound up at Aarhus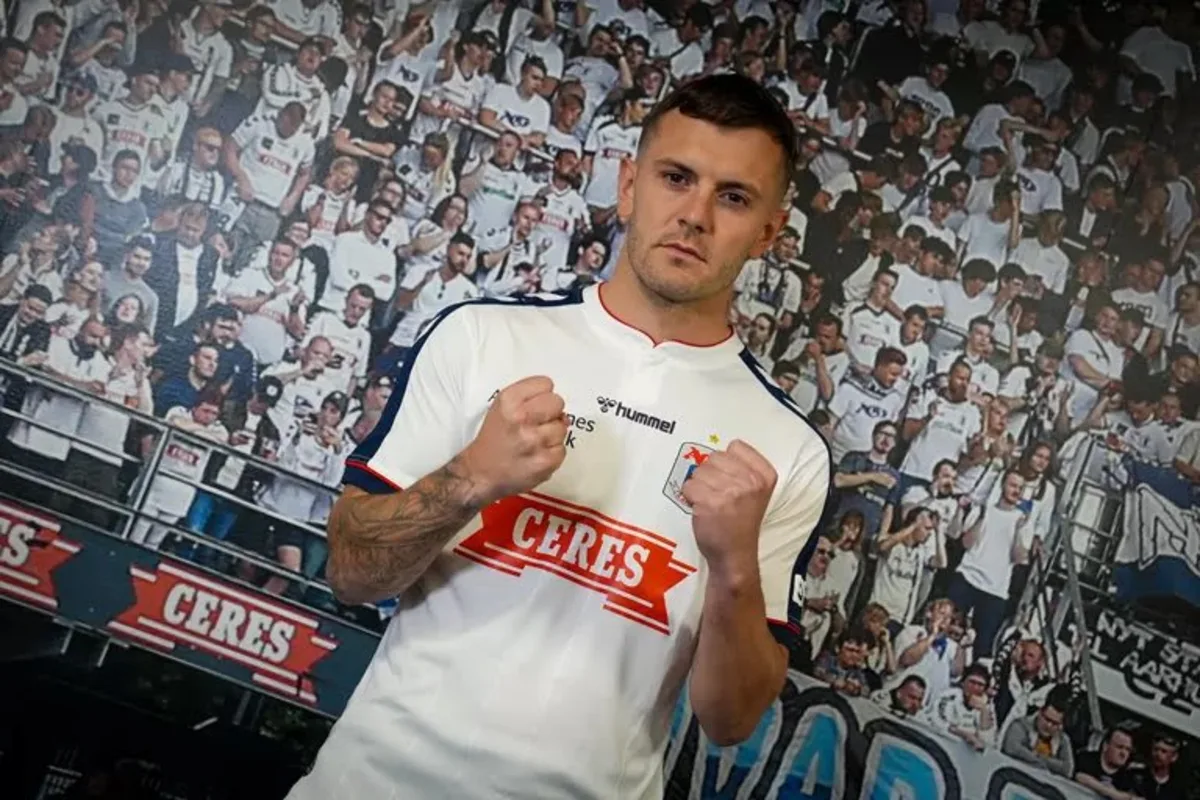 England international midfielder Jack Wilshere completed a shock move to Danish top-flight side Aarhus and has explained why his career has taken an unexpected turn.
Wilshere had been a free agent since leaving Bournemouth in the summer of 2021 but had been keeping fit by training with former club Arsenal.
This had led to suggestions that the Gunners might sign him in a bid to add depth to their midfield, with Wilshere having come through the club's academy to play 197 teams for the first team.
His career, though, has been plagued with injury problems since he initially broke through as a teenager. He has managed to play 30 or more games in only four seasons as a professional.
Wilshere was, nevertheless, closely linked with a move to several Premier League sides, although none moved, apparently put off by his past physical issues.
Instead, he has moved to Denmark and appears to be relishing the opportunity of playing abroad.
I think now was the right time to step out of my comfort zone
- Jack Wilshere
"I always said that in my career I wanted to try something different. I think now was the right time to step out of my comfort zone, step out of England and try something different," he told Sky Sports.
"It all happened really quick. I had a conversation with one of the coaches, David Reddington. He explained to me about the club, how good it is and how much I'd enjoy it.
"He worked with someone I worked with closely, Roy Hodgson, who I enjoyed working with. I knew Dave would have a similar way of doing things. Then I spoke with the head coach and really liked what they were saying.
Once a Gooner, always a Gooner ❤️

Best of luck with @AgfEnglish, Jack 🙌

We know you'll be making fans smile for years to come 😍 https://t.co/QYgCTpkLX1 pic.twitter.com/qZw9lG2CSm

— Arsenal (@Arsenal) February 20, 2022
"I'm not fully match fit because I've not played, and the only way to get match fit is to play matches. But what I would say is I've been training for a long period of time with good players.
"I'm ready to play, I'm ready to be selected by the manager and I'm looking forward to it. As a footballer the best thing is playing games."
Wilshere deal not a publicity stunt
David Nielsen, who is the Aarhus coach, is optimistic that the 34-cap England international, who is still only 30, can have a big role to play.
"This is not a publicity stunt. [Wilshere] is a skilled football player who we think can help us, and we think we can help him. We have done this to make our team better," he said.
"We will make sure that he feels like a good part of the squad.
"Denmark has a good reputation. It is a place where people want to live. He has lived in London, and now he will be able to live in Aarhus. It is an even better place to live!"
Aarhus, who presently lie in the middle of the Superligaen, play Vejle on 25 February in their next encounter, with Wilshere set to fight for a place in the squad.