Two goals in seven games - Is Ronaldo being killed by Rangnick?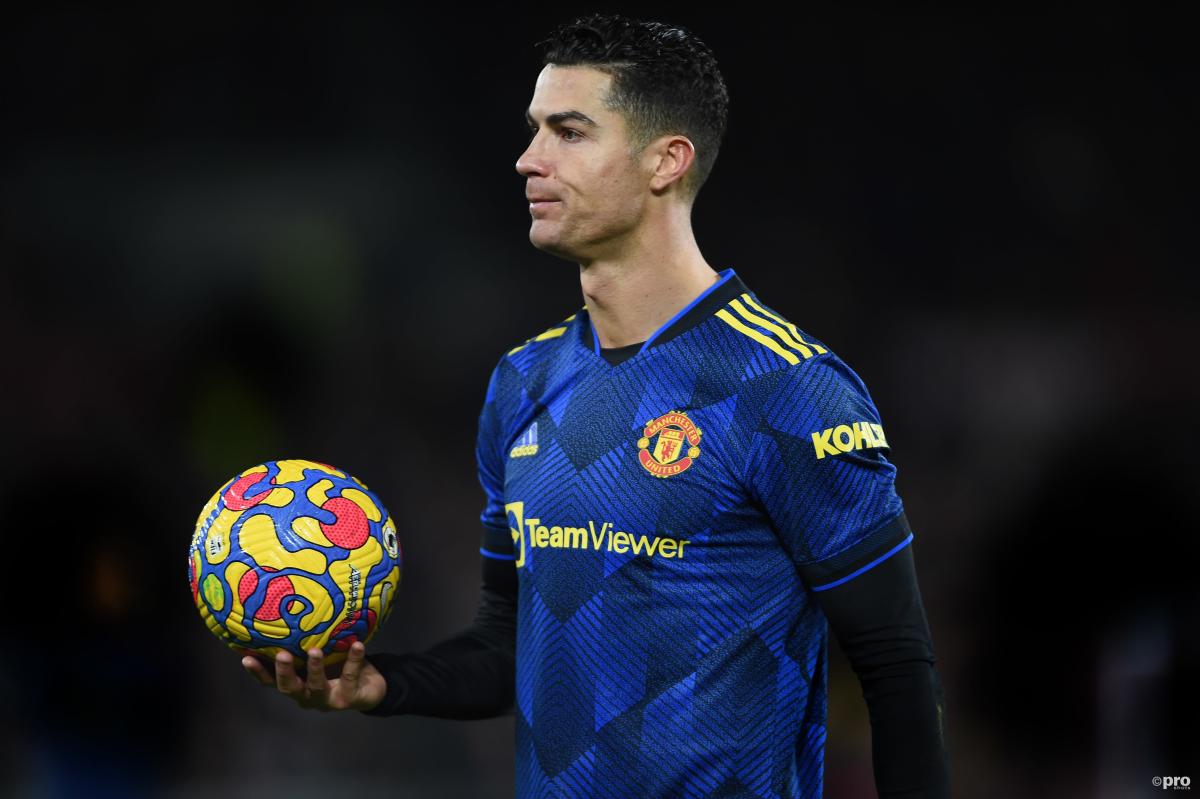 When Manchester United appointed Ralf Rangnick as their interim manager, instantly fears over Cristiano Ronaldo's future at the club became apparent.
Rangnick, after all, has been a head coach famed for his insistence on playing a high-tempo pressing game, which places a premium on the industry of players.
Ronaldo under previous Man Utd boss Ole Gunnar Solskjaer, and indeed during his stint at Juventus, was a virtual makeweight defensively, virtually excused from actions that might detract from his ability to perform at the other end of the field.
In short, pressing has not been part of the make up of Ronaldo's game.
Rangnick was at pains to stress that he could afford one luxury player in his system when they are of the quality of Ronaldo.
Already, though, the cracks are starting to show. Never were these more obvious when Ronaldo raged at being withdrawn during the midweek victory over Brentford.
His frustration, though, is understandable. The Portugal star seems to be having a far less meaningful impact on the game since Rangnick took command.
Ronaldo under Ole and Rangnick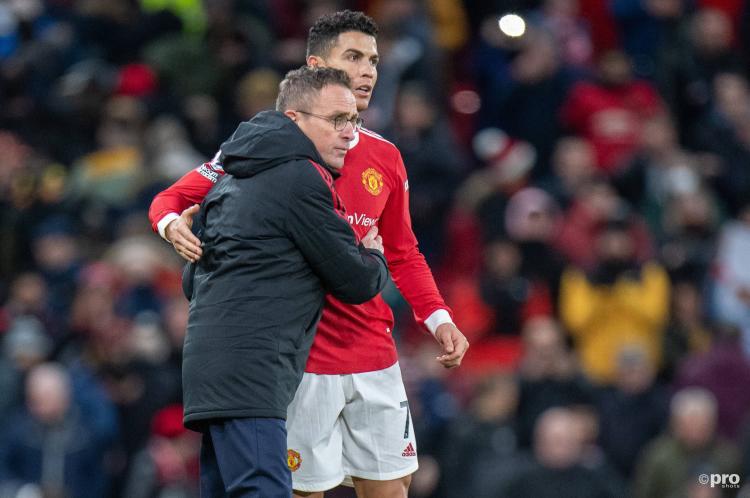 Looking at his raw numbers of goals, this is apparent. Under Solskjaer, he was scoring at a rate of around a goal every 100 minutes he was on the field. Since Rangnick's arrival, he has managed just two, despite playing of upwards 600 minutes.
It is very uncharacteristic for Ronaldo, after all, to go on a run of just two goals from seven games, particularly when these fixtures have included three teams in the relegation zone when they met. The five-time Ballon d'Or winner is more accustomed to scoring seven times or more in such a run.
Cristiano Ronaldo at Man Utd: 2021/22*
| Stats per 90 mins | Ronaldo under Ole | Ronaldo under Ralf |
| --- | --- | --- |
| Goals | 0.78 | 0.32 |
| Assists | 0.13 | 0.16 |
| Shots | 3.7 | 3.5 |
| xG | 0.58 | 0.58 |
| Ball recoveries | 0.72 | 0.32 |
| Challenges | 11 | 11 |
Prior to Man Utd v West Ham
While it would be easy to pin this on Rangnick, the statistics suggest that the phenomenon is down to a loss of form from the striker.
Indeed, between the two regimes, his numbers have changed very little: he still posts roughly the same number of shots per 90, his xG figure is identical and the number of challenges he makes over the course of each match has remained flat.
Ronaldo, then, does not appear to have a Rangnick problem – it appears to come down to the Man Utd ace himself. No doubt he will bounce back.