Ronaldo v Messi: How do their stats, goals & assists compare in 2021/22?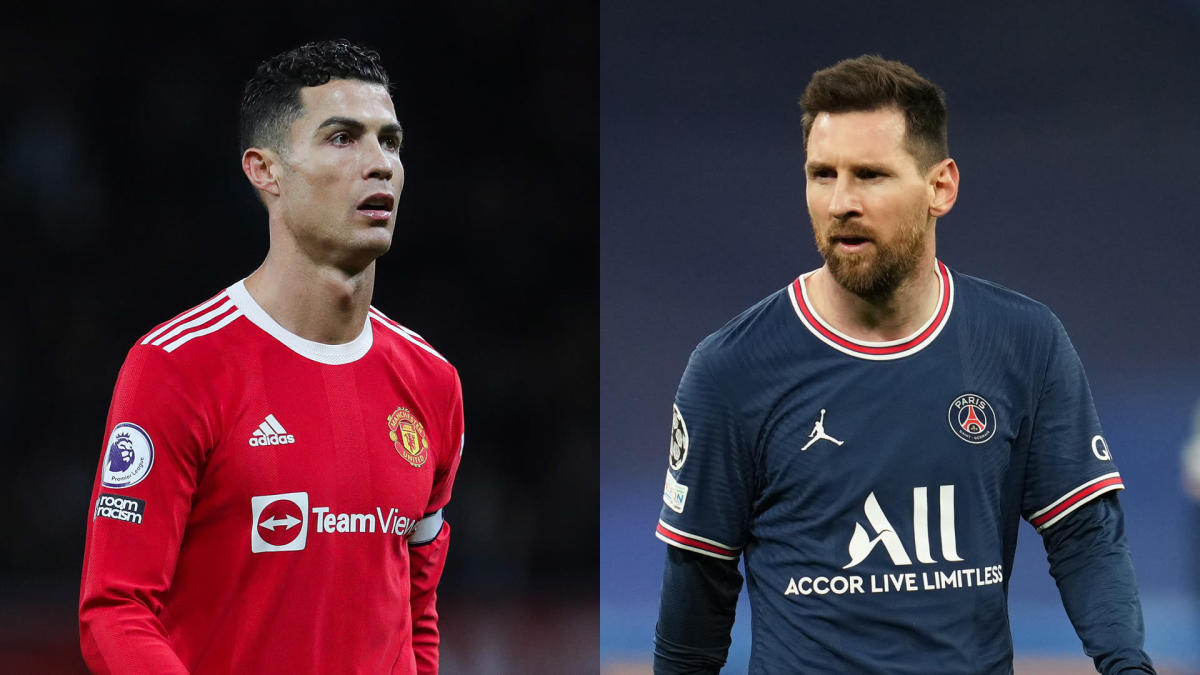 In 2021, for the first time ever, Cristiano Ronaldo and Lionel Messi both moved to new clubs in the same summer.
Ronaldo made an emotional return to Man Utd after telling Juventus he wanted to leave the club just days before the end of the transfer window.
WHO ARE THE MOST VALUABLE PLAYERS IN THE WORLD?
For Messi, it was the opposite situation. The Argentine did not want to leave Barcelona, but financial issues prevented him from staying.
He subsequently completed a sensational transfer to PSG.
Even though the Real Madrid-Barcelona aspect of their rivalry is now over, and has been for a few years, the pair are still compared and contrasted every season.
Here is how their records compared in 2021/22.
| | | |
| --- | --- | --- |
| | Ronaldo | Messi |
| Games | 38 | 34 |
| Minutes | 3191 | 2903 |
| Goals | 24 | 11 |
| Assists | 3 | 14 |
Ronaldo v Messi: Who has scored more goals in 2021-22?
Ronaldo comfortably scored more goals than Messi in the 2021-22 campaign. The Man Utd man found the back of the net 24 times in all competitions, compared to Messi's tally of 11.
Messi scored just six times in Ligue 1 all season, netting against Nantes in November, versus Lille in February, Lorient and Lens in April, and Montpellier (2) in May but he did contribute 13 assists.
Ronaldo, on the other hand, was United's top scorer in the Premier League with 18 strikes to his name.
Both Messi and Ronaldo were knocked out of the Champions League early, eliminated by Real Madrid and Atletico Madrid, respectively, in the last-16. Messi scored five in the competition and Ronaldo six - all in the group stage.
READ MORE: Cristiano Ronaldo at Man Utd: Goals, assists, results & fixtures in 2021-22
READ MORE: Lionel Messi at PSG: Goals, assists, results & fixtures in 2021-22
Ronaldo couldn't have wished for a better start to his return to Manchester United as he scored two goals on his second debut for the club, having featured at Old Trafford between 2003 and 2009.
He was put straight into the starting line-up against Newcastle after the international break, and scored his first via a predatory finish from close range, while his second was slammed into the net through the arms of the keeper.
A few days later, he made his second European debut against Young Boys, and although Man Utd eventually lost 2-1, it was Ronaldo who opened the scoring by squeezing a finish home at the front post following a gorgeous assist from Bruno Fernandes.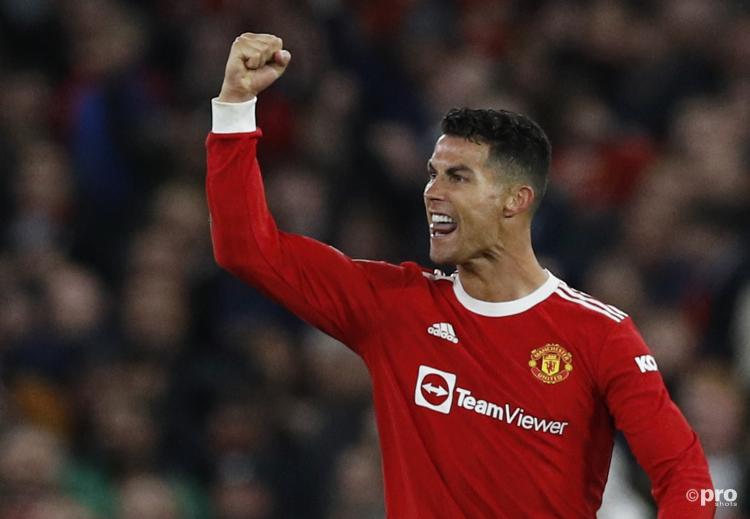 Ronaldo continued his stunning start to life back at Old Trafford by scoring for the third game in a row at West Ham, netting at the second attempt from close range to level the scores at 1-1 in the first half.
Further goals arrived against Villarreal and Atalanta in the Champions League - the latter a memorable winning header as Man Utd came from two goals down to win 3-2 at Old Trafford. He also scored a brilliant strike in the 3-0 victory at Tottenham on October 30.
As if that wasn't enough, the Portugal international then won his side a point in Italy by scoring a brace to claim a 2-2 draw with Atalanta in the Champions League.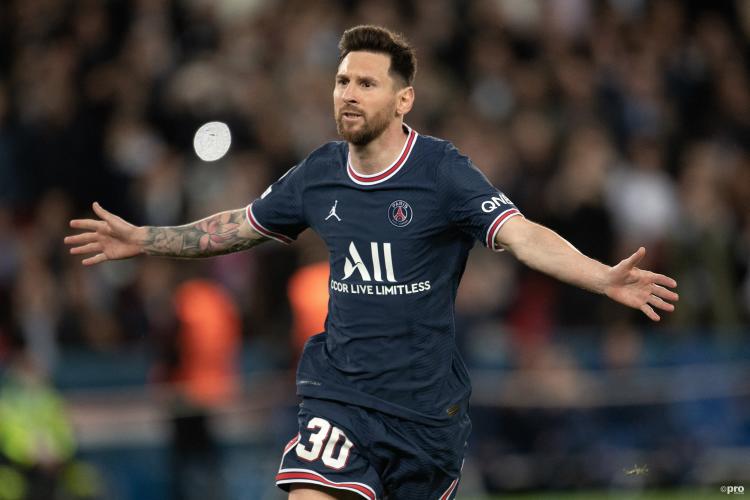 And Ronaldo ensured that Man Utd won their Champions League group by breaking the deadlock in the 2-0 win at Villarreal on November 23, before bagging a brace in an important 3-2 victory over Arsenal at Old Trafford.
He also bagged the winner in the 1-0 Premier League victory over Norwich on December 11, as well as a goal and assist in the 3-1 victory over Burnley.
Ronaldo ended his worst goal drought in 13 years by netting against Brighton on 15 February. It would be another month before his next goal - or rather goals - arrived as he bagged a brilliant hat-trick against Spurs.
What seemed a return to form, though, proved little more than a flash in the pan as another significant goal drought followed, which saw Man Utd fall away from the top four in the Premier League and also suffer elimination from the Champions League.
Ronaldo did roll back the years to hit the 60th hattrick of his career in a 3-2 win over Norwich on April 16. He also found the net in the 3-1 defeat to Arsenal and the 1-1 draw with Chelsea before April was finished.
Ronaldo's last home game of the season saw him win and then score a penalty in a 3-0 victory over Brentford. He ended the campaign with 24 goals in all competitions, the third-highest in the Premier League with 18 strikes.
Messi scored his first goal for PSG on September 28 with a brilliant curling effort in the 2-0 Champions League victory over Man City, the team coached by his former manager Pep Guardiola.
He added another two goals in the 3-2 Champions League win against Leipzig on October 10.
It would be another month before he finally netted in Ligue 1, opening his account with a trademark goal against Nantes at Parc des Princes.
Although he went on to score twice in the Champions League against Club Brugge, he had to wait until February 6 before getting his second domestic goal in France. This was a lovely dinked finish after going clean through on the goalkeeper.
Messi hit a seasonal low at PSG when they were knocked out of the Champions League in the last-16 by Real Madrid, but this came amid an improved spell domestically, when he scored against Lorient and Lens in April. The latter goal earned PSG a draw which clinched the league title.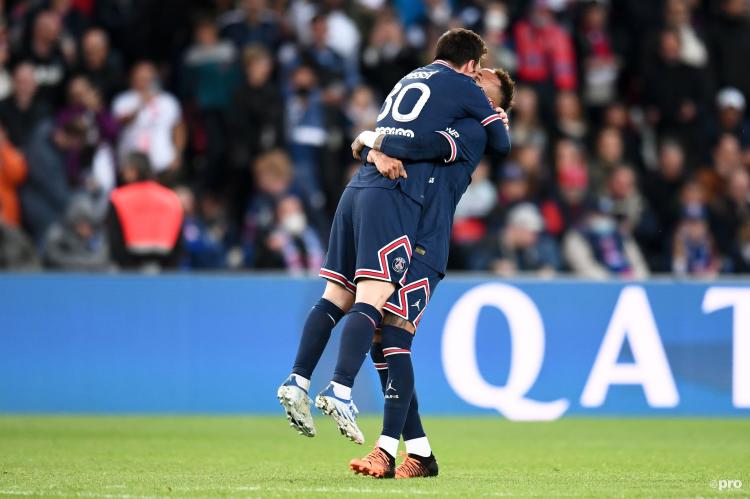 Messi scored another two goals in the penultimate game of the season as PSG beat Montpellier 4-0. But he ended the campaign with a very disappointing tally of just six Ligue 1 goals and 11 in all competitions.
Ronaldo v Messi: Who has more assists in 2021/22?
Both Ronaldo and Messi made a slow start to the 2021/22 season when it came to creating goals for their team-mates.
Cristiano didn't get his first assist of the season until 30 October when he set up Edinson Cavani in the 3-0 win at Tottenham.
On 28 November, Messi completed a remarkable hat-trick of assists in a 3-1 victory over Saint-Etienne in Ligue 1.
Messi set up Marquinhos' opener from a free kick, then teed up compatriot Angel Di Maria who struck 11 minutes from time, before crossing for Marquinhos to seal the win.
He started 2022 on a hot streak of assists for PSG in Ligue 1 as he chalked a decisive pass up in four successive games.
Since then, Messi has continued as a playmaker in Paris and picked up two assists in his side's 3-1 victory over Saint-Etienne. A second hat-trick of assists followed against Clermont.
Messi finished the season by beating Ronaldo 14-3 in assists in all competitions.