Rafa Benitez: A failure at Chelsea, Madrid and now Everton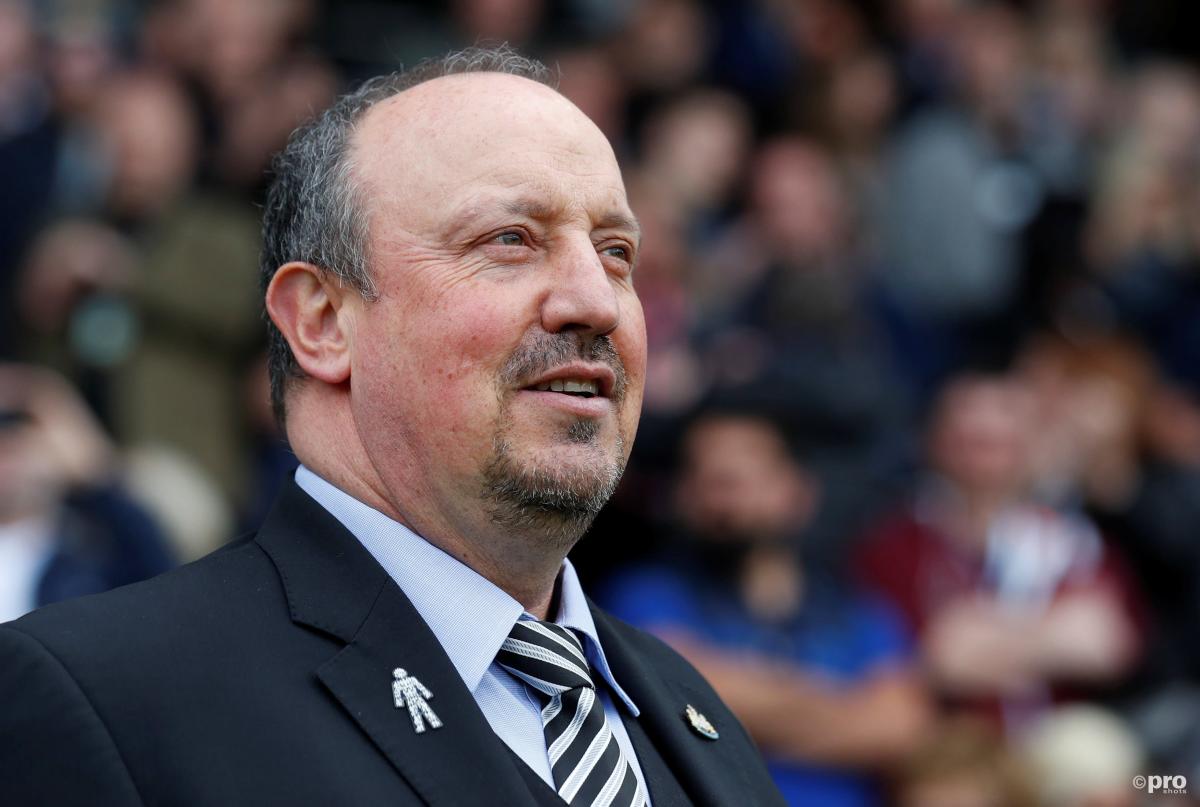 It wasn't so long ago that Rafa Benitez's name was sung around Merseyside as one of Liverpool's most celebrated managers.
After winning the Champions League against Milan in what has come to be known as one of the most dramatic finals in the history of the European Cup, the Spaniard then won the FA Cup the following year and then took Liverpool to another European final in 2007.
While Benitez's success may have been dwarfed by Jurgen Klopp's in recent years, few Liverpool fans have forgotten just how many happy memories the Spanish coach brought to the Kop during his six-year spell.
However, unfortunately for the Madrid-born tactician, such success has been hard to replicate at a number of clubs as Benitez has searched high and low for anything resembling the kind of joy he had at Anfield.
Indeed, since leaving Liverpool, Benitez's managerial career has been an unfortunate and somewhat sad series of events.
Inter
Following his success at Liverpool, Benitez made the move to Italy where he hoped to find success with Inter. Unfortunately that didn't exactly go to plan and Benitez's time at the Serie A side lasted just six months with just 12 wins from 25 games.
Chelsea
The Spaniard was then out of work for almost two years before he answered the call from Chelsea to become the club's interim manager in November 2012. Naturally, Benitez's history with Liverpool made him an unpopular appointment from day one, which eventually led to him confirming that he would leave the club at the end of the season. He guided Chelsea to a top four finish and helped them win the Europa League.
Rafa Benitez guiding Chelsea into the Europa League like a pro pic.twitter.com/HPGXcQKB4y

— Duncan Alexander (@oilysailor) May 13, 2018
Napoli
Benitez then signed a two-year contract with Napoli and it was once again another spell with mixed results for the manager. In his first season with the Italian side, Benitez guided Napoli to the Coppa Italia and into the Last 16 of the Europa League as well as a third-place finish in Serie A.
However, in his second season, Benitez's side failed to qualify for the Champions League and saw his side fail to finish in the top four, ending his second spell in Italy with 61 wins in 112 games in all competitions.
Real Madrid
Despite his struggles in Italy, Benitez's reputation earned him a shot at managing Real Madrid in the summer of 2015 when he signed a three-year deal with the Spanish giants. Unfortunately, his spell in the Spanish capital was nowhere near as long as that.
After a bright start, Benitez's Madrid side began to slump in numerous competitions. They were kicked out of the Copa del Rey for fielding an ineligible player and continued to struggle in big games in La Liga. By the time January rolled around, Madrid were third in the table and rumours of fall outs with the club's key players and fans led to Benitez getting sacked after just 25 games.
📅 4 Years Ago Today:

⚪️ Rafael Benitez was sacked as Zinedine Zidane was appointed @RealMadrid manager.

👤 Zidane's record since:

🏟 184 Games
✅ 123 Wins
🤝 39 Draws
❌ 22 Losses

🇪🇸🏆 1x La Liga
🇪🇺🏆 3x Champions League
🇪🇺🏆 2x FIFA Club World Cup

🇫🇷 Legend. pic.twitter.com/czpj74us6D

— SPORF (@Sporf) January 4, 2020
Newcastle
Although Benitez may be well remembered by Newcastle fans, his reputation among the Geordie faithful is largely down to his decision to stand up to Mike Ashley rather than his success on the pitch.
The Spaniard failed to keep Newcastle in the Premier League in the 2016/17 season, but then helped them bounce back by winning the Championship in their first season in the second tier. Benitez eventually left the club in June 2019 when his contract expired due to falling out with the club's owner.
Dalian Professional
Benitez then took the unorthodox route of moving to Chinese football but it lasted little more than six months due to the Spaniard opting to resign and return to Europe in the onset of the COVID pandemic.
Everton
In what was undoubtedly his most controversial appointment, Benitez then agreed to take on the Everton job in June 2021 to replace Carlo Ancelotti, who had moved to Madrid. Like his stint at Chelsea, this was another job in which the fans had little patience for the Spaniard or his methods.
Everton Football Club can confirm the departure of Rafael Benitez as first team manager.

— Everton (@Everton) January 16, 2022
Benitez was only the second person to manage both Liverpool and Everton and it's unlikely to be a feat repeated anytime soon, following the manager's horrid time on Merseyside.
Despite winning his first four games, Benitez's side then got knocked out of the League Cup and went on an eight-match run without a win in the Premier League.
On Saturday, January 15 his team lost 2-1 to relegation battlers Norwich and found themselves sitting just six points off a potential relegation spot. That was the final straw for Everton's owners and Benitez was subsequently sacked the following day.
Benitez's managerial record since Liverpool
Club
Wins
Draws
Losses
Inter
12
6
7
Chelsea
28
10
10
Napoli
59
28
25
Real Madrid
17
5
3
Newcastle
62
31
53
Dalian
12
8
18
Everton
7
5
10