How much could Arsenal sell Bernd Leno for in January?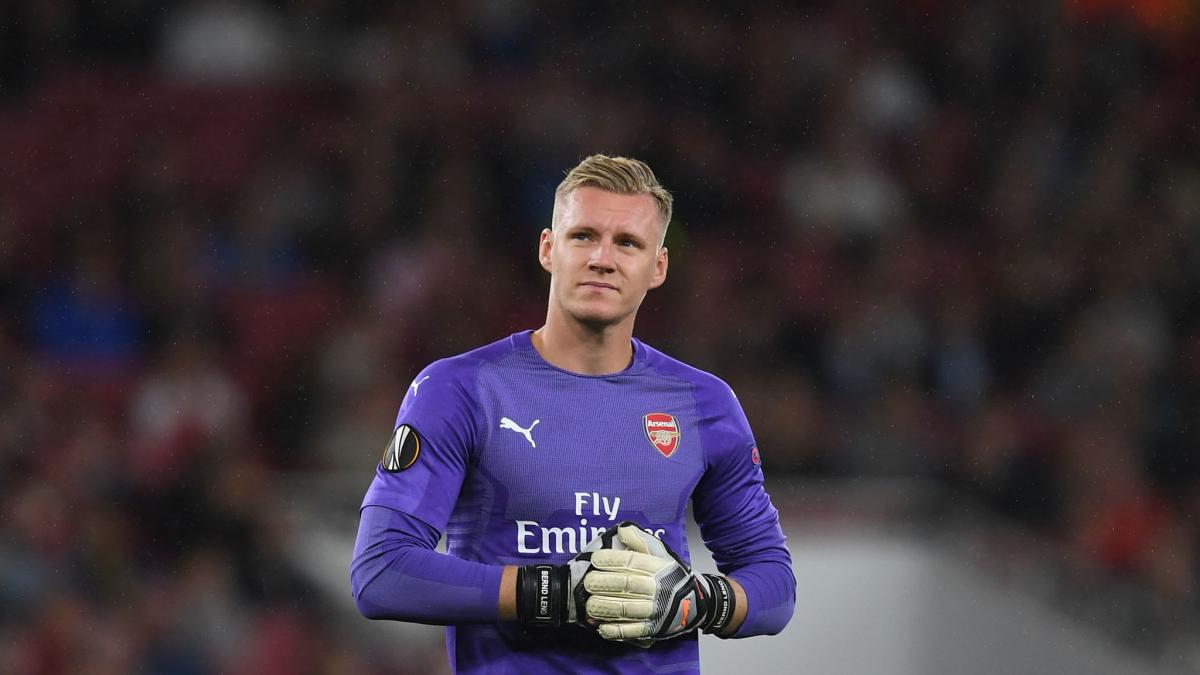 Arsenal are edging closer to signing a new goalkeeper before the end of the January transfer window and that could mean Bernd Leno is set to leave the club.
According to the Evening Standard, the German shot-stopper has attracted interest from Bundesliga giants Borussia Dortmund and Bayer Leverkusen.
And according to the player's agent, there are a number of clubs interested in signing the player.
"Of course we get a lot of requests from clubs for Bernd," Joannis Koukoutrigas, CEO of fair-sport GmbH and Leno's agent.
"Bernd has always behaved very well at Arsenal and has shown strong performances. That's why it's quite normal.
"But we won't comment on every request, Bernd has an ongoing contract until summer 2023."
Although the London club have never had bad goalkeepers, new signing Aaron Ramsdale has quickly underlined how much they were missing by not having an unquestionably good one.
Breaking 💥💥💥💥

Within the last hour, the parties have agreed to terms on a summer transfer of @headdturnerr to @Arsenal. Documents remain to be filed. What a moment for @NERevolution and especially Matt Turner. Undrafted to THIS!!!
Now he must deliver for the @USMNT tonight.

— Taylor Twellman (@TaylorTwellman) January 27, 2022
Indeed, many an eyebrow was raised when he made the move from Sheffield United in the summer for a little less than €30 million, yet that deal now seems like a bargain.
And in return Arsenal will have some work to do in this January transfer window to realign their goalkeeping department.
Following the arrival of Ramsale in the summer, Leno has been demoted to the uncomfortable role of second choice shot-stopper at the club, which is by no means a fitting role for a player of his quality.
As such, Arsenal have reportedly been trying to fix this problem by bringing in another young player - most likely in the form of New England Revolution keeper Matt Turner - to play back-up, which would allow Leno to depart for first team football elsewhere.
But how likely are Arsenal to sell Leno this month and how much could the English side hope to make from the German keeper?
How much is Leno worth?
So far the main club interested in signing the Germany international are, of course, Newcastle, who seem intent on signing any player that's up for sale in this current transfer window.
Although the Geordie club would reportedly prefer to loan the player for the second half of the season, according to the Sun, a transfer could be just as likely. Which would allow Arsenal to cash in on a player they no longer need.
At this moment in time, Leno has retained much of his value due to his contract at Arsenal running until 2023 and still being relatively young for a keeper. As such, Leno is still worth €25 million and could fetch a price as high as €31m if a bidding war were to take place.