Dropped for a teenager - Sancho's Man Utd nightmare goes from bad to worse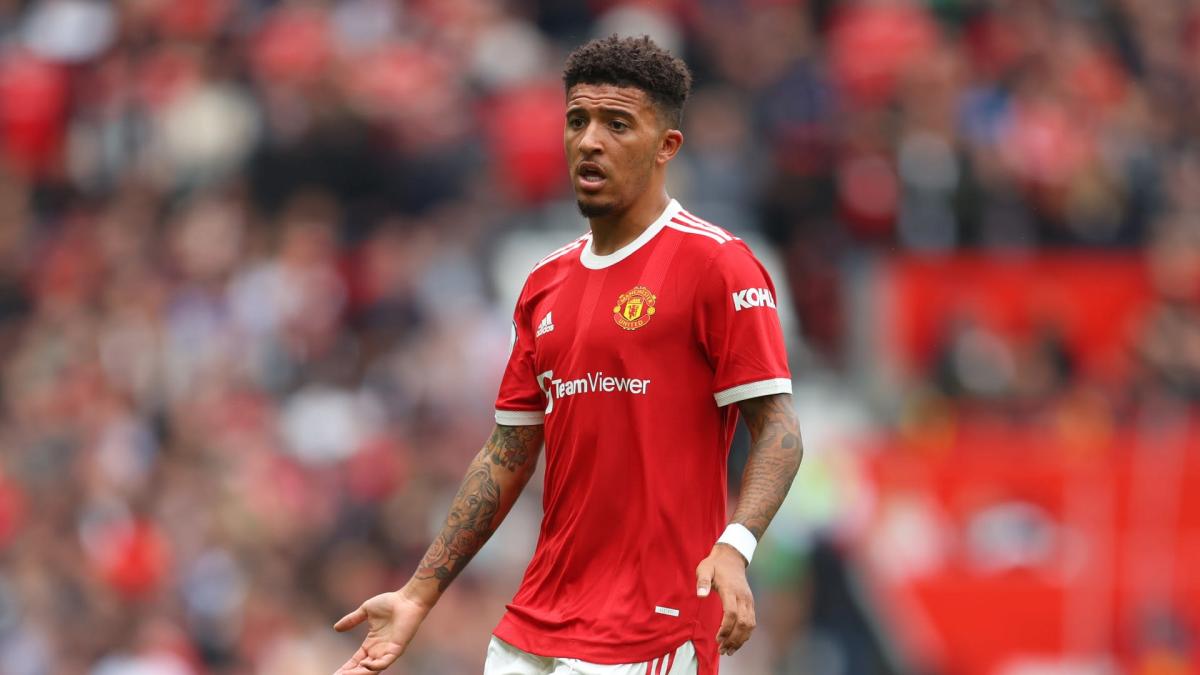 Jadon Sancho's time at Manchester United seemed to go from bad to worse on Saturday, when the Old Trafford side faced Aston Villa.
Against a foe that had caused Ralf Rangnick's side so much trouble, the Man Utd boss brought the former Borussia Dortmund star in from the cold but limited his contributions to a spot on the bench.
As if to make a clear point, Rangnick then instead turned to 19-year-old youth talent Anthony Elanga after picking him to start in the match.
To make matters worse for Sancho, Elanga was perhaps one of Man Utd's most impressive players in a frustrating 2-2 draw with Villa on the day. And despite coming on as a late sub, Sancho looked no closer to realising the promise he offered when he joined the club in the summer.
Has Sancho played under Rangnick?
Over the course of Rangnick's first eight games in charge, Sancho hasn't been entirely overlooked at all and has instead started four of those matches.
The issues simply arise from the fact that the England international is still struggling to offer any kind of attacking intent for the Old Trafford club. Which may explain why in each of those starts, Sancho hasn't managed a single goal or assist and has been substituted off in three of the four games.
Indeed, from his 23 appearances for the club this season, Sancho has managed just two goals and not a single assist. And it doesn't seem as though the winger is getting any better under Rangnick's coaching.
Does Sancho have a Man Utd future?
While we may be some way off Man Utd drawing a line under Sancho's time at the club so soon after they spent €85 million on signing him in the summer, things still look rather bleak for the young forward.
At a club packed full of attacking talent, Sancho has very easily been pushed to one side this season and could continue to be overlooked by Rangnick between now and the end of the season if he isn't able to turn his performances around in the coming months.
Whether that would then lead to Sancho leaving the club on loan or for good in the summer remains to be seen and would likely be dictated by other forward players moving on or choosing to stay at Old Trafford.