Salah is the best player in the world – Mane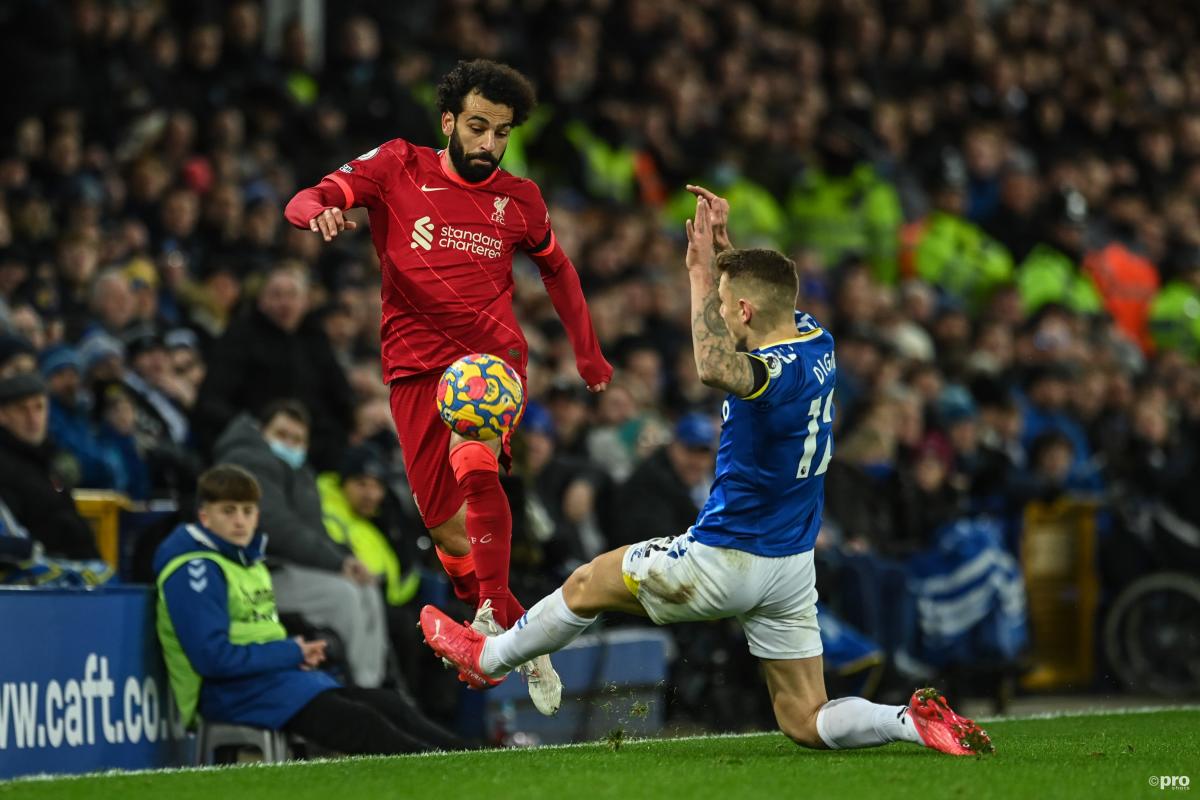 Liverpool forward Sadio Mané reckons fellow Anfield forward Mohamed Salah is the best player in the world right now.
The Egyptian recently finished seventh in the Ballon d'Or voting but that isn't a true reflection of where he ranks in the global game according to Mané.
Scintillating Salah has netted 22 times in 24 matches this season and has five goals in six matches in the month of December so far, including a pair in the 4-1 Merseyside Derby thrashing of Everton which kicked off the calendar month.
Speaking to Sky Sports, Mané said: "Can you say one player better than him right now?
"I think he is the best right now. Every single week he shows it on the pitch.
"Obviously Mo can't disagree with it, he is the best player. He makes us defend all the time, he is always scoring us and deciding games. We're just lucky to have him in our squad."
Salah not bothered by Ballon D'Or snub
Given his level of form and consistency for the Reds, many pundits were stunned by how low Salah finished in the voting for the Ballon d'Or, but the player himself is not worried.
Following the snub earlier this month, the 29-year-old admitted he's not bothered by whether he ever is ever officially crowned as the world's best individual player.
He told Egyptian broadcaster MBC Masr TV: "At the end of the day it's people's opinions, but in my mind, I'm the best player in the world, that's what I say to myself.
"I can't say that I don't want to win the Ballon d'Or or FIFA's The Best, of course, I want to win either of them.
"But if I don't win either of them, there is no problem. Everything I want, I usually get.
"I know that I will win either of them later, I'm not worried."
Reds players set to head to AFCON amid fixture pile-up
Liverpool were due to be in action against Leeds United yesterday and then again against Leicester City tomorrow, but the Boxing Day clash was called off and Jurgen Klopp is relieved.
It means the Leicester game may be the last before Mané, Salah and Naby Keita all head to the Africa Cup of Nations.
FIFA rules state that must arrive a week before the competition starts on January 9, but the trio may still prove to be available for the pivotal clash against Chelsea on January 2.
In a letter seen by the Associated Press, FIFA deputy secretary general Mattias Grafstrom wrote: "CAF has decided that for those players who have official club matches between the 27 December 2021 and 3 January 2022, the participating member associations in question are to be directed that these players may remain with their clubs to participate in these matches and be released after the last match during this period."
That letter would appear to give some wiggle room and having Salah and Mané available in particular would be a massive boost to Liverpool's chances.