Winners and losers of Pochettino taking over at Man Utd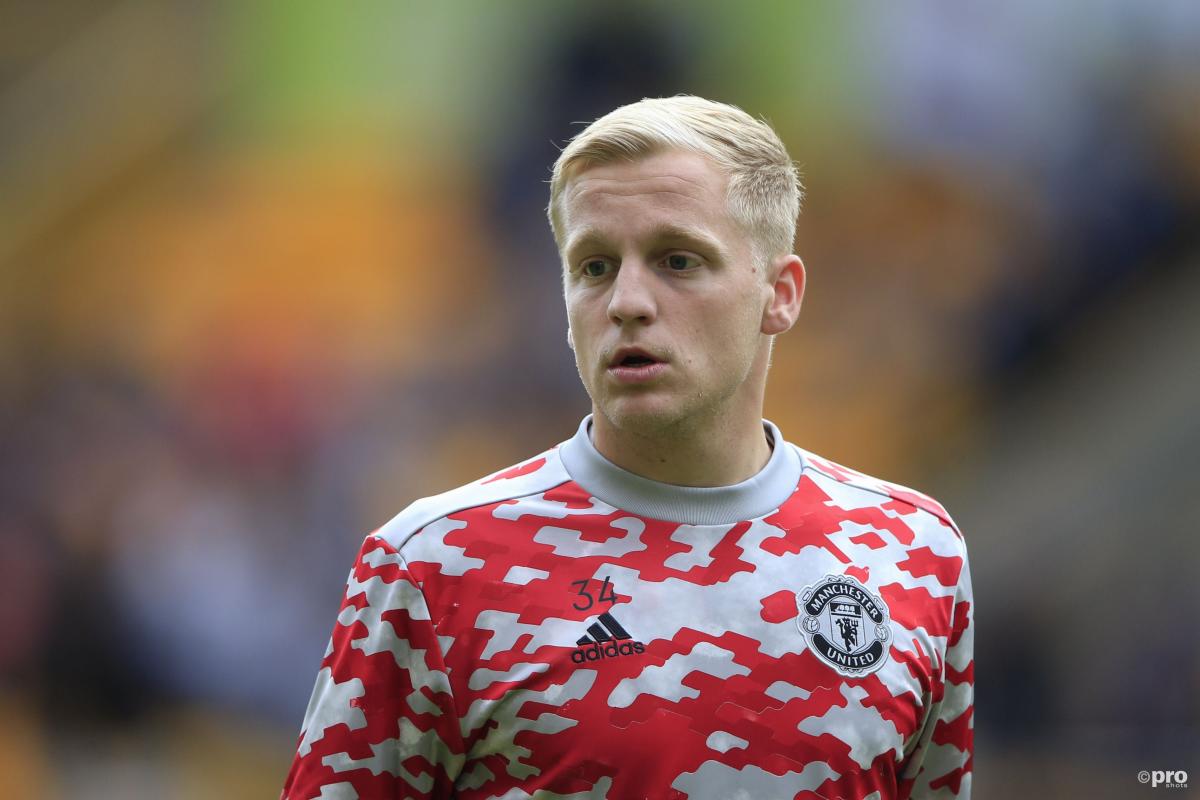 Mauricio Pochettino is currently the favourite for the vacant Manchester United job, despite the fact he's at Paris Saint-Germain, and the Old Trafford board are reportedly keen to appoint him.
He was a candidate for the job once Jose Mourinho was sacked, but Ole Gunnar Solskjaer impressed so much during his interim phase that he was handed the role on a permanent basis.
Pochettino was in charge of Tottenham at the time, and moved to PSG at the start of 2021 when Thomas Tuchel left.
However, he finally could be taking the reigns at Old Trafford after Solskjaer was sacked following a poor start to the 2021/22 season.
But, if Pochettino does become Man Utd manager, who will be the winners and losers of his appointment?
Winner - Donny van de Beek
Where to start? It's fair to say that Donny van de Beek will be a winner no matter who is appointed as the next manager due to the lack of faith Solskjaer had in him.
Signed from Ajax with a glowing reputation, the Dutchman was never handed a fair chance by Solskajer, starting just four Premier League games under his management.
Not only would a new manager likely give Van de Beek the time needed to develop and show his talent, but he would suit Pochettino's high-energy style of play.
Furthermore, before Tottenham played Ajax in 2019, Pochettino was asked about this Ajax team, and who Spurs need to keep an eye on. He replied: "Van de Beek. Nobody talks much about him. But he has a dynamic in the game. … The example of the operation of this Ajax is Van de Beek. I like very much."
Finally some good news for Van de Beek at Man Utd.
Loser - Cristiano Ronaldo
Unlike Van de Beek, one thing Cristiano Ronaldo doesn't possess, is a high-action style of play.
Now well into his 30s, Ronaldo has altered how he plays, and truly is a penalty box striker now.
That doesn't suit Pochettino, who likes his forwards to press and press hard. It's how he experienced so much success at Tottenham, and his Spurs defence was often so water-tight thanks to the defensive work of the likes of Harry Kane and Heung-Min Son.
At PSG, Pochettino hasn't been able to execute a similar style due to personnel, and his side haven't looked particularly great so far.
Ronaldo would still get minutes under Pochettino, but the Argentine would be more likely to favour Mason Greenwood or Edinson Cavani through the middle.
Winner - Jadon Sancho
As with Van de Beek, Jadon Sancho was unable to make himself a regular under Solskjaer, despite his big-money move from Borussia Dortmund in the summer, and a new lease of life is exactly what he needs.
Sancho is a world-class talent, but he hasn't shown his best form at Man Utd; under Pochettino, he may be able to reignite his level of performance.
The Englishman is also the type of play that Pochettino would trust, and with Solskjaer's treatment of the player, that's exactly what he needs.
He turned Son into almost the finished article, so Pochettino would likely be able to do a similar thing with Sancho.
Loser - Paul Pogba
While he wasn't particularly fancied by Solskjaer, especially in a double pivot, Paul Pogba could also be on the periphery under Pochettino.
As mentioned, the current PSG manager favours a pressing system, with his midfielders covering plenty of ground. That's not Pogba's game at all, so he could well suffer from the change in managers.
While saying that, Mousa Dembele dictated games under Pochettino, and he also isn't a pressing central midfielder. But, the Belgian often played as a deep-lying playmaker, so unless that is where Pogba would play if Pochettino joins, then it's hard to see where he fits in.
His defensive frailties ensure he doesn't really work in a midfield two, and with Bruno Fernandes playing as a No.10, Pogba's chances of featuring heavily are actually a little limited.
Winner - Fred
Now, it's perhaps a little bewildering to place a man loved by Solskjaer, but not universally praised as a winner, but Fred would suit Pochettino.
A low-key hard-worker who fits a system is exactly what Pochettino wants in a central midfielder, and that's exactly what Fred is.
Moulded in an actual defensive set-up as well, and he'd be a useful player. Of course, they will still dip in the transfer market for that all-important defensive midfielder, but Fred could benefit and play plenty of games under new management.