Southgate wrong on Sancho and signing of the season Gray is proof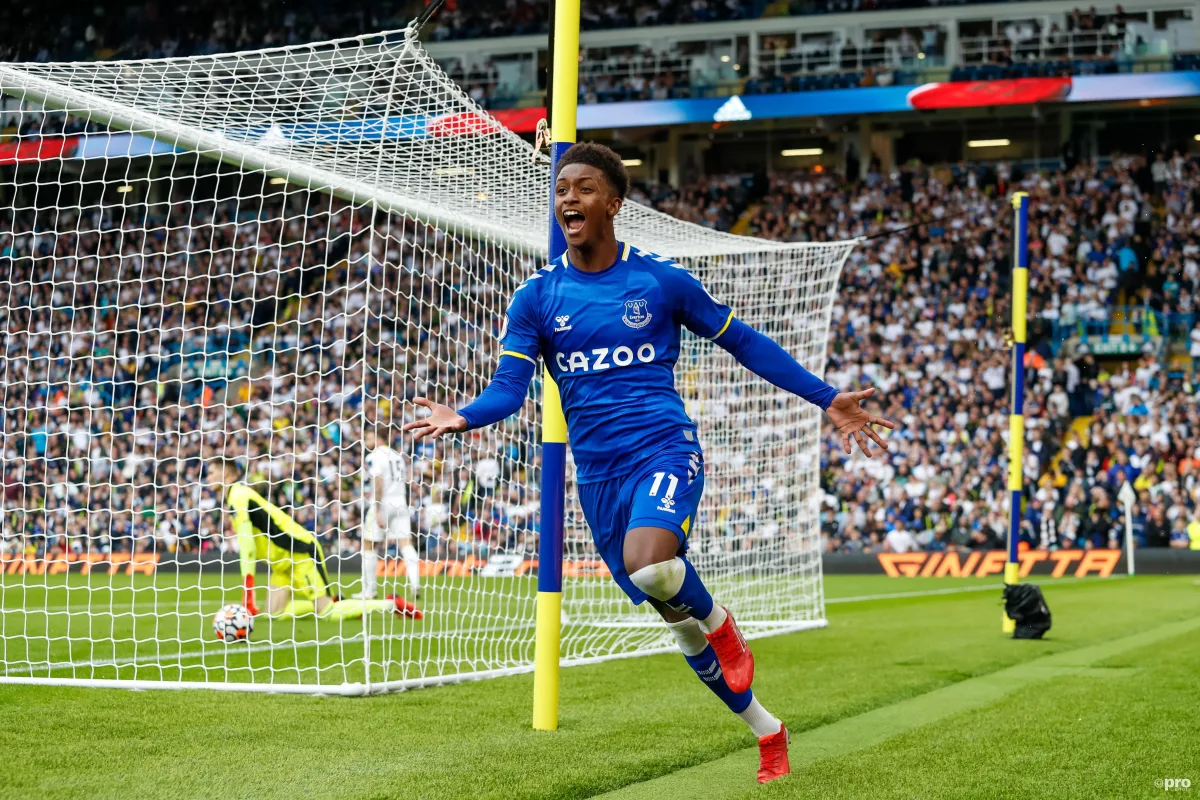 Demarai Gray's instant success at Everton has shown up England manager Gareth Southgate's musing on Manchester United attacker Jadon Sancho's form to be baseless.
Southgate claimed earlier in the week that he was not surprised that Sancho has failed to hit the ground running in the Premier League after moving from Borussia Dortmund in the summer, insinuating that the winger was playing at a significantly lower level than the one he is now performing on.
After all, 50 goals and 64 assists in the Bundesliga had persuaded Man Utd to part with €85 million to sign the attacker in the summer.
You're not going to get the goals and assists numbers anywhere near in our league, that you are in the Bundesliga
- Gareth Southgate
"There's a definite adaptation to the league, you're not going to get the goals and assists numbers anywhere near in our league, that you are in the Bundesliga," Southgate claimed.
"There are some very good teams but also it's a good league for young players to develop in because there are some teams that aren't at that level. Our league, every game is intense and tough and he's probably just starting to realise that."
Gray, meanwhile, has blown that suggestion out of the water, becoming perhaps the best value signing of the summer in the Premier League.
Demarai Gray
| | | |
| --- | --- | --- |
| | Bundesliga (20/21) | Premier League (21/22) |
| Apps | 10 | 7 |
| Goals | 1 | 3 |
| Assists | 2 | 1 |
Admittedly, his spell with Bayer Leverkusen was little more than a brief sojourn in German football, but after making a promising start in the Bundesliga with a goal and two assists in three games, he proved a flop. Indeed, by the end of his time in Germany, he was little more than a replacement.
The 25-year-old Gray, though, has returned to the Premier League in explosive style, posting three goals and an assist in seven outings as the Toffees have started the league with form that few critics thought was possible.
He might not have gained either a goal or an assist in Saturday's 1-1 draw at Old Trafford, but the part he played in the equalising goal was terrific. Having brushed Fred aside twice, he led a counterattack that was concluded by Abdoulaye Doucoure setting up Andros Townsend to drill past a motionless David de Gea.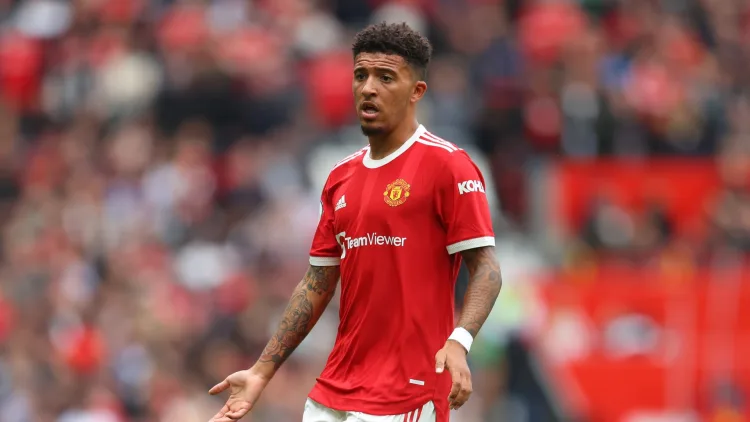 Minutes earlier, Sancho had been introduced off the bench for his ninth Man Utd appearance. In more than 400 minutes, he has been unable to produce a decisive moment and he was powerless to prevent the Red Devils from being held to a point.
Simply claiming the level is too high for Sancho is lazy. In the Champions League with Dortmund, he posted five goals and six assists in 21 appearances, including goals against Atletico Madrid, Inter and Barcelona.
Jadon Sancho
| | | |
| --- | --- | --- |
| | Bundesliga (20/21) | Premier League (21/22) |
| Apps | 26 | 6 |
| Goals | 8 | 0 |
| Assists | 12 | 0 |
Meanwhile, he had three goals and two assists in the competition last season, though he was deprived of the chance of playing a genuinely top-level club.
Gray is proof that Sancho's problems at Man Utd are not being caused by the standard of the Premier League. The source of the England star's issues lies elsewhere.