The crazy lengths Dalot went to keep his Man Utd dream alive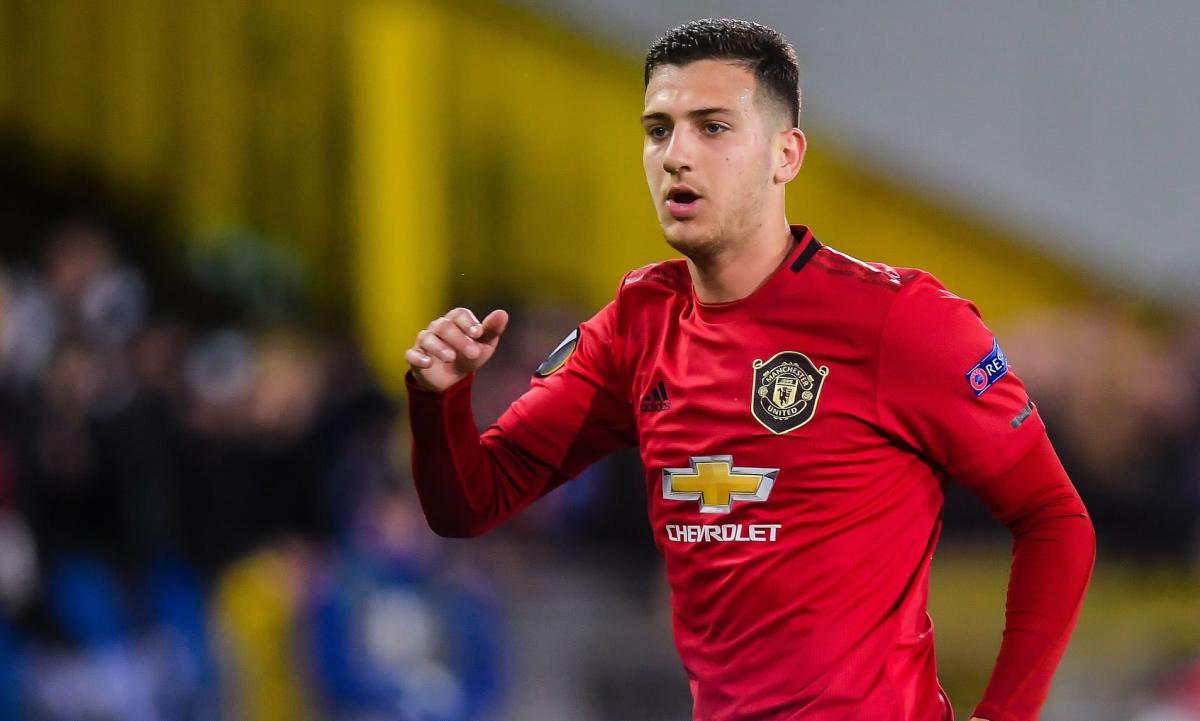 Manchester United right-back Diogo Dalot actually slept in the Milan training complex while on loan at the Rossoneri last season to ensure he kept as fit as possible to ensure a return to Old Trafford in the summer.
After impressing for Porto, Dalot was signed by Jose Mourinho in the summer of 2018 for a reported fee of around £19 million (€22m).
He has found it difficult to make the right-back position his own, however, which led to the club bringing in another player in that role in Aaron Wan-Bissaka.
In order to aid his development and gain some first-team football, Dalot went out on loan to Milan for the 2020/21 season and in proved to be an extremely successful move for the Portugal international.
Injuries had an impact on his time at Old Trafford previously, but last season he was the only Milan player who was available for every single Serie A match over the course of the campaign.
He made 33 appearances in all competition for a total of 2048 minutes which was significantly higher than the 607 he managed the previous season with Man Utd.
What did Dalot do in Milan?
Goal reports that Dalot took initiative while in Milan to improve his own fitness, which in turn helped him evade injuries.
In order to gain as much rest as possible before weekday training sessions, he would actually sleep in the training complex the night before instead of going home, ensuring he would be the first player to arrive as fresh as possible.
As well as that, he worked with a professional nutritionist to improve his diet and energy loading.
When the rest of his team-mates headed elsewhere on squad breaks, such as abroad, he opted to stay in Milan to reduce the risk of catching Covid.
Back at Man Utd
In the summer Man Utd were keen on signing Kieran Trippier which would likely have marked the end for Dalot at the club, but the Portuguese now finds himself back as the backup to Aaron Wan-Bissaka.
Ole Gunnar Solskjaer praised his efforts from the period in Milan earlier this September, saying:
"Diogo has had a very good summer with being called into the Euro squad.
"He did well for Portugal, he had a season where he learned a lot from in Milan, he kept fit that was a big thing and he's got qualities that we look at trying to exploit more and more.
"He's got more experience. We're not here just to loan out players for years and years. Last year's loan was to give him experience and game time, and I think he did well."
Dalot has started just one match this season and, unfortunately for him, it was in the League Cup defeat to West Ham.
He is undoubtedly second choice to Wan-Bissaka currently but he has been kept around for his qualities going forward, which are believed to be better than his team-mate's, who is naturally more defensive.
It would be unfair to criticise Dalot for one defeat, especially since Solskjaer changed the full team for the West Ham game.
One thing is for certain - Dalot's attitude and desire to succeed at the club cannot be questioned.