Five forwards Arsenal could target in January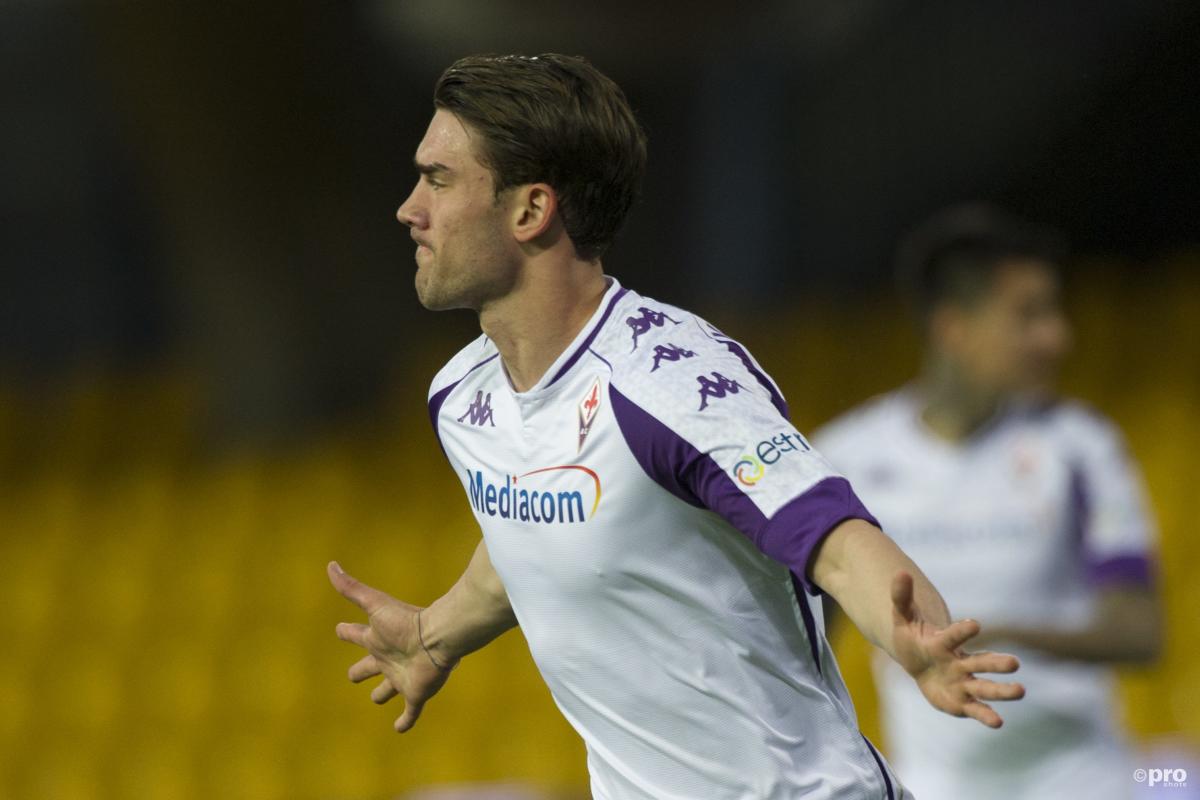 Arsenal haven't exactly had the dream start to their 2021/22 Premier League campaign. Calls for Mikel Arteta to be sacked have already started, and the animosity between the fans and the board is still strong.
The summer business conducted by the club was fairly progressive, if a little expensive, and despite their shaky start, the future does look fairly bright for the club. They've managed to shift some older players, and that process is still occurring right now.
In fact, Pierre-Emerick Aubameyang is set to be pushed aside in the near future. That's according to Football.London, who have reported that Arsenal are looking to add a new forward to their roster this January transfer window.
After signing Aaron Ramsdale in net, Ben White and Takehiro Tomiyasu in defence, and Albert Sambi Lokonga and Martin Odegaard in midfield, it appears the number nine position is next on Arsenal's to-do list.
With the side not in the best state right now, finding a good enough replacement for Aubameyang and Alexandre Lacazette may be a struggle, but the project does look promising with Bukayo Saka and Emile Smith Rowe leading the club forward, so signing a decent level forward should be a target.
The options in the market are surprisingly minimal, but here are five forwards Arsenal could target in January.
Dusan Vlahovic
Starting with the Fiorentina hitman, Dusan Vlahovic almost certainly won't be a Viola player this time next year. His contract expires in 2023, and although he is negotiating a new contract, he will move on at the end of the campaign.
After netting 21 goals and three assists in Serie A last year there will be plenty of suitors, and Arsenal will be somewhere near the back of the queue in all likeliness. However, if they can swoop in January, and convince Vlahovic to join them, they could catch a few teams napping, and secure a major move.
Similar in style to Erling Haaland, Vlahovic would be an excellent addition to this Arsenal side, and give them a cutting edge they currently lack.
Anthony Martial
A slightly rogue option here, but Anthony Martial could be available in January. With Cristiano Ronaldo back at Old Trafford, Martial, who was already far from first choice, has been pushed further down the pecking order, and his value is decreasing every week.
So, Man Utd could be inclined to sell him, and Arsenal could target the Frenchman. He did suffer a drop off in form last season, hence why he no longer starts for his club, but if he can be coached back into the player who scored 23 goals in all competitions in 2019/20, then he's a frightening prospect.
Youssef En-Nesyri
Sevilla striker Youssef En-Nesyri has been touted for a move to the Emirates by several outlets, and it seems that Arsenal have identified him as their primary target.
The Moroccan number nine bagged 24 goals in 2020/21, and would add firepower to this Arsenal side. Six of those goals came in the Champions League, in just four starts, so he's clearly capable of playing at the highest level.
With him up top, Arsenal could make a push back towards elite European football once more.
Luka Jovic
A Real Madrid outcast, Luka Jovic needs a permanent home away from the Santiago Bernabeu, and desperately.
He's now a far cry from the player he was at Eintracht Frankfurt, but with some love and confidence, he could get back to that level. That level was, of course, 27 goals in all competitions in 2018/19, in just 37 starts, and if he can return to even half that level, Arsenal would improve.
With just 12 league starts in his first two seasons at Real Madrid, Jovic needs a move, and Arsenal need a striker - it's a perfect match.
Amine Gouiri
Last, but not least, it's Nice's Amine Gouiri. The 21-year old is capable of playing off the left flank, or through the middle, but either way, Gouiri is a special talent.
scored 16 goals and assisted seven in all competitions last season, and would add dynamism with his electric pace and movement.
The youngest player on this list, Gouiri would be a risk, but with Arsenal wanting to add youth, not experience, to their squad, he's perfect. However, Liverpool are rumoured to be interested, so Arsenal would need to act quickly.