Who is Liam Delap? Rory's son and future Man City superstar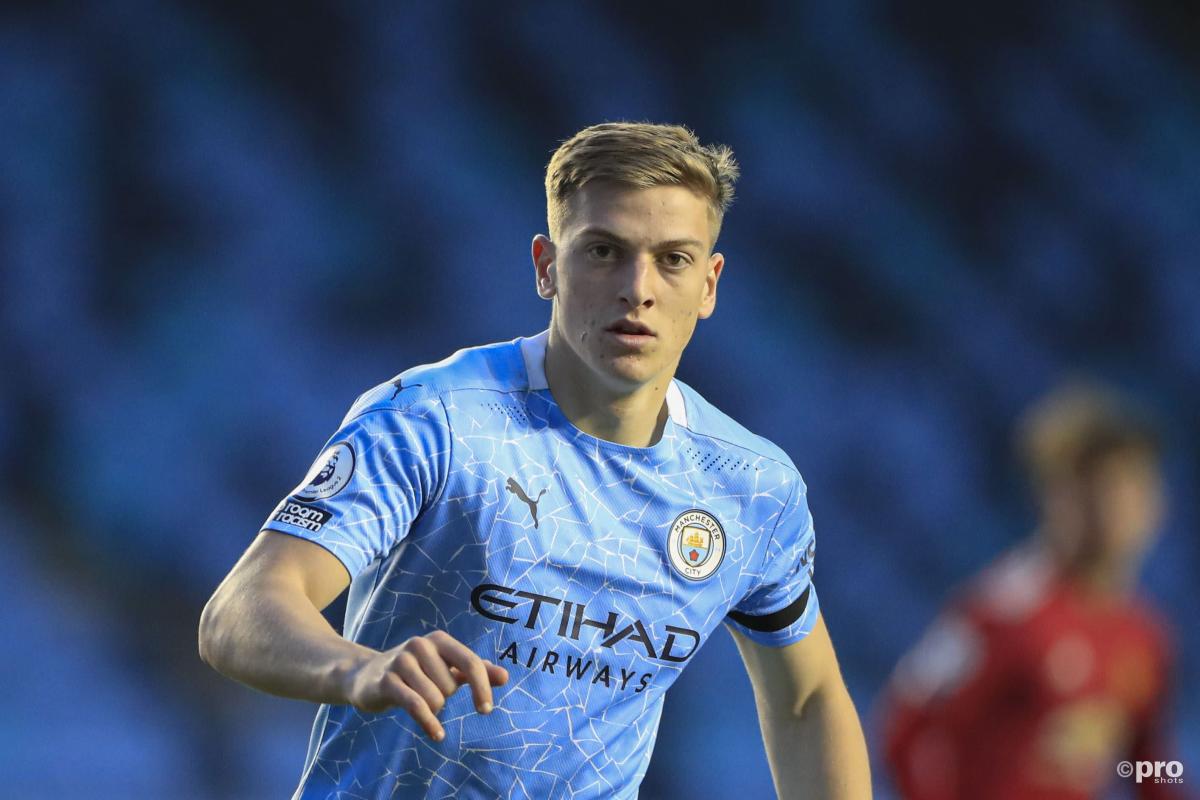 Manchester City announced last month that 18-year-old striker Liam Delap has signed a new long-term contract with the club.
Delap, the son of former Sunderland and Stoke defender Rory Delap, has been making a name for himself at the Man City academy and has been earmarked as a future Premier League star.
Upon signing the new deal, he told the official Man City website:
"It's obviously a massive achievement for me.
"I am so happy. I have been here now for two years and every day I have loved it. I have just loved the place and all the people. I can't wait to do even more.
"I've got everything here. I've just fallen into place here and that's why I've committed my future here.
"There is always someone there to support you. They make you feel so welcome and you get the best coaching and the best players playing with you so it improves your game."
Here's all you need to know about him.
What position does Liam Delap play?
Delap is a centre-forward.
How old is Liam Delap?
Delap was born on 8 February 2003, making him 18-years-old.
What is Liam Delap's height?
Delap is six-feet-one inches tall.
How good is Liam Delap?
Delap has proven already to have a keen eye for goal.
In his debut season for the U18s he scored 15 goals, including two in the U-18 Premier League Cup Final.
In September of 2020, Delap made his first team debut against Bournemouth in the League Cup, and marked the occasion with his first senior goal.
Delap would make his Premier League debut three days later off the bench as Man City lost 5-2 at home to Leicester.
Though not perhaps in the mould of a typical Pep Guardiola striker, Delap is an out-and-out centre forward and acts as the focal point of the attack, allowing him to score goals himself as well as introduce team-mates into the game in advanced areas.
Following that debut goal, Guardiola said:
"He's a different striker to what we have in terms of physicality. We see in training how good a finisher he is.
"Now he has to be calm and keep working. We are delighted with his performance – he played really well."
The contract extension displays how well thought of the youngster is at the club.
What clubs are interested in Liam Delap?
The new deal means that Delap will be at Man City in the long-term, but in the short-term there are a number of Championship clubs who have enquired about a season-long loan deal.
His father's previous club, Stoke, were mentioned as a potential destination in July.
More recently, however, it is Birmingham, West Brom, Middlesbrough and Millwall who have made their interest known.
There is, of course the possibility that Delap will remain with Man City as they are yet to find a replacement for Sergio Aguero.
When does Liam Delap's contract expire?
Delap's contract expires in 2026.
What is Liam Delap's Instagram?
Delap's Instagram has 117k followers as of August 2021.