'We can't sell key players anymore' says PSV boss amid Madueke interest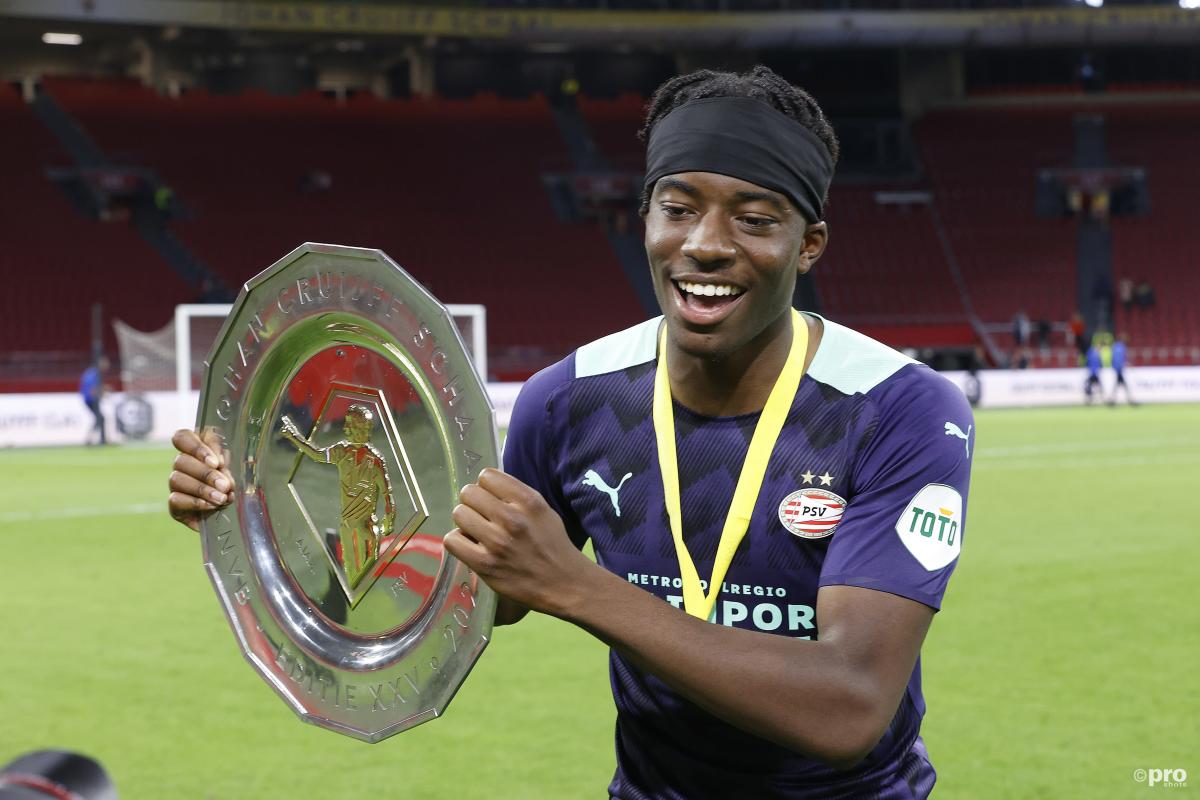 PSV boss Roger Schmidt has offered a transfer warning to clubs interested in his star winger Noni Madueke.
Madueke, 19, joined PSV back in 2018 after leaving the Tottenham academy. He made his debut for the senior team in the 2019/20 season, but became a regular last year.
He scored seven goals and assisted four in the league last year, in just seven starts and 17 substitute appearances.
His close control and dynamism impressed thoroughly last term, and in the Dutch Super Cup final against Ajax in August this year, he was unstoppable and scored twice as PSV lifted the trophy.
He's honed his skills in the Netherlands, and now looks a much better player than he was 12 months ago. His form has attracted interest from several sides around Europe, with former club Tottenham leading the charge, despite signing Bryan Gil.
However, Schmidt put a halt to those rumours after the Super Cup win.
What has been said?
Speaking to ESPN, he said: "I'm not afraid [of Madueke leaving], why should I be? He will one day leave PSV if he continues to develop like he is now.
"I'm not afraid it will happen now. We can't sell key players anymore. We've already done that with Donyell Malen, Denzel Dumfries and Pablo Rosario, so we can't lose any more.
"And PSV is also a fantastic club for Noni to develop. He is very young, he can play a lot here, score goals and cheer with the team. I think he feels very good here."
Donyell Malen has left this window to join Borussia Dortmund, while Pablo Rosario has signed for Nice.
Denzel Dumfries hasn't yet left the club, although Everton are heavily interested in him, and after a stellar Euro 2020, he reportedly wants to leave.
PSV are happy to let him leave, but it's another story with Madueke.
While he would demand a fairly large fee now, this will only increase year-on-year, especially if he continues his early 2021/22 form.
He has scored five goals already so far this season, two of which have come to help the side reach the Champions League group stages for the first time in three years.
His contract expires in 2024, leaving PSV in a great position when it comes to negotiating a potential transfer fee.