Martial, Keita and 10 players who need a transfer to resurrect their career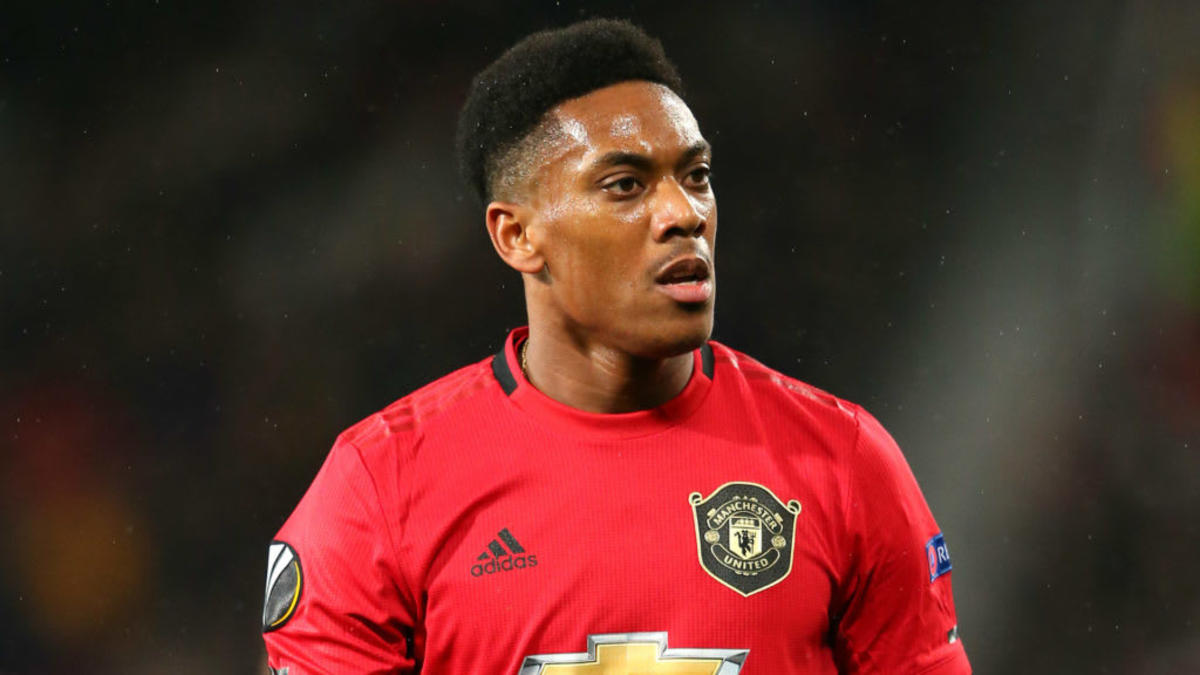 While the summer transfer window has quickly shot into life with huge signings being made across the continent, a number of notable stars are still tapping their feet and waiting for their desired move.
With every new signing is a squad player pushed closer to the exit and across the continent's top clubs there are a number of defenders, midfielders and strikers that could really use a change of scenery ahead of the new season.
Here is a list of the most notable stars that will likely have to depart their clubs in the coming months.
Trending
Anthony Martial
Manchester United have been very aggressive in the transfer window with the signing of Jadon Sancho and Raphael Varane. However, the arrival of the former is likely to shake up the Old Trafford side's attacking line up for next season.
Off the back of a poor campaign last season, it seems almost certain that Anthony Martial will be asked to take a spot on the bench in place of Sancho and as such the French forward would do well to draw a line under an inconsistent spell in Manchester and find a club that will put him front and centre of their attack.
Tammy Abraham
In many ways Tammy Abraham was arguably Chelsea's best striker last season, but it seems as though the young, England striker's days were numbered from the moment Thomas Tuchel walked in the door.
The Stamford Bridge club have prioritised new signing Timo Werner for much of the last six months and Abraham is now playing second or third string in his preferred No.9 role. A move to another Premier League club would undoubtedly allow him more game time and, as a result, more goals.
Granit Xhaka
Is he coming or going? It seems as though Granit Xhaka's proposed move to Serie A may now be off, following Mikel Arteta's comments on Sunday. But that doesn't mean the midfielder should give up on a summer move.
With the arrival of Thomas Partey last season and the recent signing of Albert Sambi Lokonga, Arsenal are now well stocked for holding or box-to-box midfielders and there's very little room for the Swiss international in this team. A move elsewhere would suit him much better.
Aymeric Laporte
Aymeric Laporte was once considered one of the best central defenders in England, but recent signings at Manchester City such as Ruben Dias and Nathan Ake have meant the Spain international has seen his game time plummet under Pep Guardiola.
Last season Laporte picked up just 16 appearances in the Premier League, however at Euro 2020 the 27-year-old proved that there was plenty of life left in the forgotten man of Man City's defence. A move to another top European club would undoubtedly prove that Laporte is still a tremendous player.
Wilfried Zaha
Few Premier League players have been heavily linked with big moves over the years quite like Wilfried Zaha. It seems as though the Crystal Palace forward has been earmarked for a move to every top six club at one point in the last three or four years. However, a move this summer may finally make sense.
Off the back of an impressive season that saw him get his head down and bag 11 goals and two assists in 30 games, Zaha is certainly ready to make the step up from Palace and prove his worth at a higher level. At 28 years of age, he may also be running out of opportunities to do so.
Isco
While Real Madrid may have a new manager in Carlo Ancelotti and as such a renewed opportunity for fringe players to prove themselves, a summer move for Isco still makes a lot of sense.
Whether through neglect from Zinedine Zidane or just general malaise, Isco has struggled for form in the Spanish capital for some time and with his contract set to expire at the end of the season, a cheap move away in the coming months shouldn't be hard to facilitate.
Saul Niguez
Although Saul Niguez has a contract at Atletico Madrid until 2026 and the midfielder would demand a large fee this summer, there's no doubt that the player likely has to leave the club in the coming months.
Once considered a vital member of Diego Simeone's side, Saul has now been pipped to the midfield positions by Rodrigo de Paul and Koke and would spend much of next season on the bench if he were to stay put.
Antoine Griezmann
Few players have seen their name linked with as many clubs as Barcelona forward Antoine Griezmann this summer. And while it may seem unfair to predict a player's departure, it's all with good reason.
Not only do Barca need to recoup as much money as they can from their stars, but the France international has also struggled to live up to the hype and his incredible transfer fee of €120 million. A move back to Atleti or elsewhere would surely offer Griezmann the time and comfort to get back to his best form.
Aaron Ramsey
Off the back of breaking through at Arsenal, Aaron Ramsey was supposed to make the move to Juventus and develop into one of Europe's most accomplished midfielders. That hasn't exactly worked out.
Now two years after departing the London club, Ramsey has fallen down the pecking order in Turin and has largely been used as little more than cover for the club's midfield positions. A move back to the Premier League, where Ramsey could return to a starting role, would be vital to the player's development.
Naby Keita
Liverpool's transfer policy over the last few years has tended to be pretty spot on, but the signing of Naby Keita has undoubtedly ended up as a black mark on their record. The former RB Leipzig star has unquestionably struggled to live up to the hype and become a source of frustration in Jurgen Klopp's squad.
With just two years left on his contract, it would likely be in Liverpool and the player's best interest to find a viable buyer this summer and allow Keita to move on and prove his worth elsewhere.