What now for Amad after Feyenoord loan deal falls through?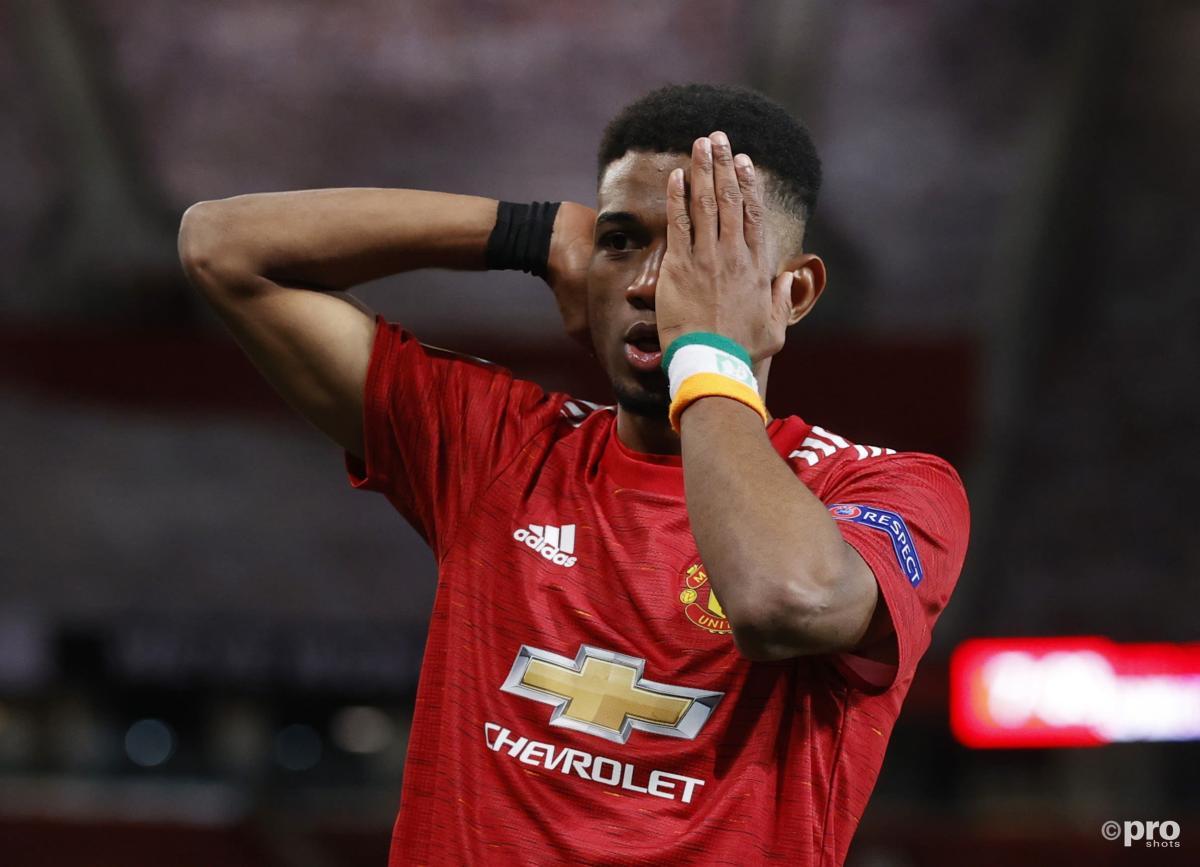 Amad Diallo's pursuit of first team football has taken a blow after a loan move to Feyenoord from Manchester United was cancelled after an injury to the Ivorian.
The 19-year-old signed for Man Utd a year ago for a whopping £37m despite only playing a handful of times for Atalanta's first team.
He would not join until January of 2021, but he quickly made an impression after arriving, scoring two goals on his debut for the U-23 side in a 6-3 win against Liverpool.
Amad made his first team debut as a substitute versus Real Sociedad in the Europa League and it was in that competition he scored his first senior goal, too, as he netted a wonderfully inventive header against Milan.
FOOTBALLTRANSFERS' MOST VALUABLE PLAYERS IN THE WORLD
Amad is naturally well-thought of at Man Utd - you don't spend £37m on a teenager without having high hopes.
But, the acquisitions of Jadon Sancho and now Cristiano Ronaldo will undoubtedly be a cause for concern for the player.
Amad was never going to be first choice this season, but the signing of Sancho especially certainly means that he has fallen further down the pecking order.
Feyenoord move off
Man Utd were hoping to give Amad more exposure to senior football this season via a loan move, with Feyenoord the decided destination.
However, after an injury picked up in training, that deal has been cancelled as Amad is now set to miss an extended period of the season.
Feyenoord sporting director Frank Arnesen confirmed the news to Dutch outlet AD.
"He got injured, it's cancelled," he said.
"Too bad, everything was done. I've talked a lot with the people at Manchester United, but it's more sensible to let him recover at that club.
"It may be a while before he comes back."
There has been no confirmation as of yet as to what the injury is or how long Amad might be sidelined.
What next for Amad?
After his recovery, Amad has been tipped for another loan move, probably to a Championship side.
Ahead of the 2016/17 season, FIFA scrapped the emergency loan system that allowed players under the age of 21 to move on loan outside a designated transfer window.
There has been discussions about bringing it back, but it is not in place at the moment.
Amad, therefore, would have to wait until January for any loan away.