Maddison to cost Arsenal as much as £100m Grealish?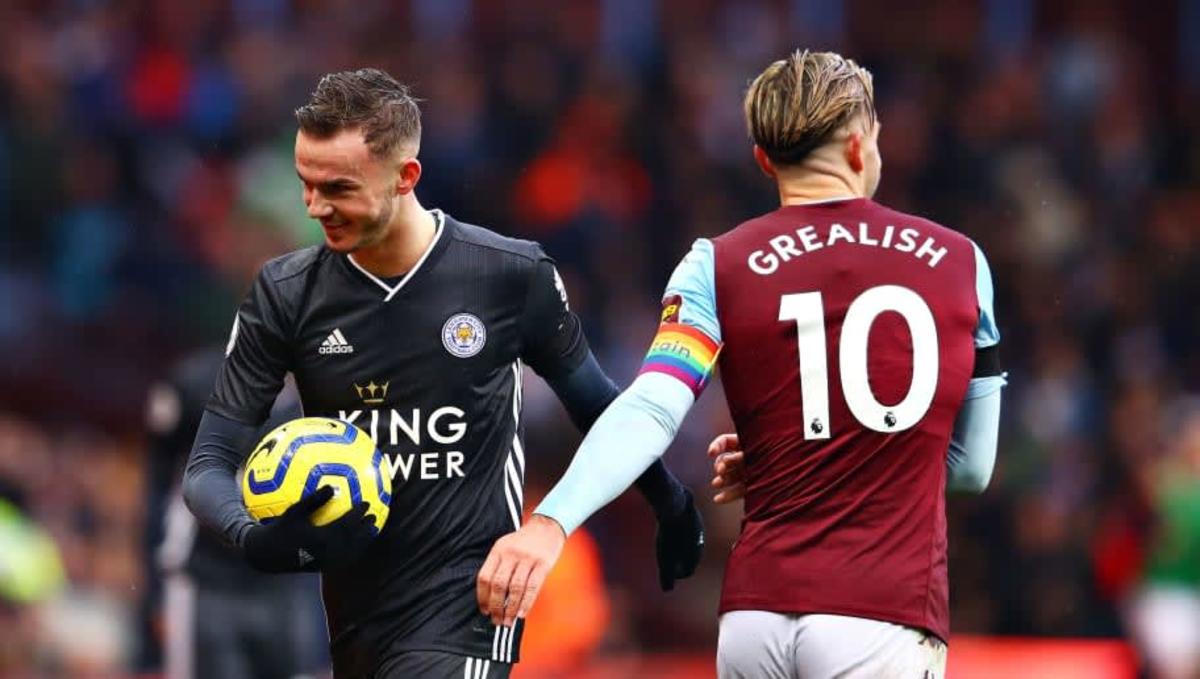 Brendan Rodgers has hinted that James Maddison will cost Arsenal a similar fee to what Manchester City paid for Jack Grealish.
On Thursday evening, the Premier League champions finally confirmed the acquisition of Grealish for a fee of £100 million.
The Aston Villa captain is now the most expensive English player in history and also the most expensive player in the history of English football.
Grealish joins a star-studded attacking roster at the Etihad which already included Raheem Sterling, Phil Foden, Riyad Mahrez, Bernardo Silva, Gabriel Jesus and Ferran Torres.
Arsenal, meanwhile, have been on the lookout for their own maverick playmaker, and after they were rejected in their attempts to sign Martin Odegaard on a permanent basis from Real Madrid, they have turned their attention to Maddison, who has developed into a fine player in his own right at Leicester.
Last summer an unnamed club failed with a bid of £60m for Maddison, and so far Arsenal have been unable to negotiate a deal with the Foxes as they have attempted to bring down the price by offering a number of players in part-exchange.
In the view of Rodgers, the players are similar in their impact on games, which suggests he thinks Maddison is worth £100m too.
"I think they are both close. They are both very talented players," the Leicester boss said after he witnessed his side defeating Man City in the Community Shield.
"Stylistically, I think they're the same. They are both creators.
"But I would say they are both totally different. One is a dribbler - one commits people down the sides. James is more central and he's more of a passer.
"So yes, they are both creative players but stylistically they are both very different.
"Everyone could see today how hard James works for the team, his quality and how he takes the ball. His eye for the last pass.
"He is a wonderful talent and I thought he was excellent tactically because they really challenge you in that respect. I thought he was brilliant."
Grealish v Maddison
2020/21 Premier League
| | Grealish | Maddison |
| --- | --- | --- |
| Appearances | 26 | 31 |
| Goals | 6 | 8 |
| Assists | 10 | 5 |
| Dribbles P90 | 2.5 | 0.9 |
| Crosses P90 | 0.7 | 0.8 |
| Shots P90 | 1.9 | 2.4 |
| Final Third Passes P90 | 26 | 21.6 |
Grealish and Maddison play two different positions in that Grealish is usually deployed on the left-hand side, allowing him to cut inside on to his right foot, while Maddison is deployed behind the striker, usually in a number 10 role or slightly deeper.
As such, there will be a natural contrast in some of the metrics in the table above.
It is interesting to note that Maddison only has a very slight advantage over Grealish when it comes to successful crosses per game.
The former Villa man is so inclined to come inside on to his right foot that he is basically a central attacking midfielder.
The most telling difference, apart from Grealish having double Maddison's assists, comes in dribbles.
Rodgers clearly knows his stuff, as he describes Grealish as more of the dribbler, and this is highlighted by his 2.5 successful dribbles per game, compared to 0.9 for Maddison.
Maddison, though, takes more shots on goal, with 2.4 to 1.9.
Overall, Grealish had 16 goal contributions in the Premier League last summer, while Maddison had 13.
Grealish also played five less games, so he averaged 0.61 goal contributions per game, while Maddison had 0.41.