Why Barca's hunt for a No.9 hinges on Juventus midfielder Ramsey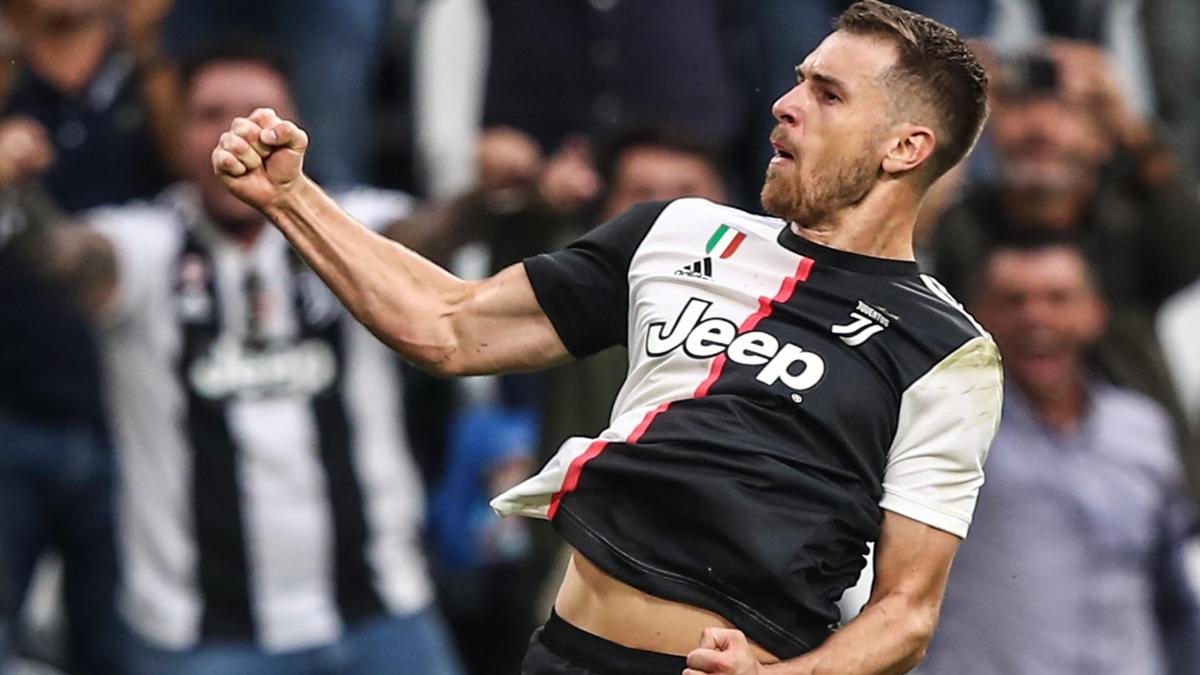 Barcelona remain optimistic that they will be able to strengthen their ranks in the transfer window, but their hopes may hinge on an unlikely source… Juventus midfielder Aaron Ramsey.
Barca have experienced perhaps their most complicated transfer window in history due to the financial situation of the club.
Not only have they seen Paris Saint-Germain whisk Lionel Messi away from them, they struggled to get their salary burden low enough to register new signings Eric Garcia and Memphis Depay for their opening Primera Division match of the season against Real Sociedad. Only an eleventh-hour decision from captain Gerard Pique to defer a large chunk of his wages allowed them to field their new additions.
Furthermore, they have seen another new signing, Sergio Aguero, ruled out for the best part of three months because of injury. The issue has left them short of natural centre forwards, with Ronald Koeman's side set to lean on Martin Braithwaite, who scored a double against Sociedad, Antoine Griezmann and Rey Manaj for the role.
How Barca can sign a new striker
Koeman spoke previously of his desire to strengthen that aspect of the team but admitted that the financial complications made such a quest unlikely. Nevertheless, it remains possible if Barcelona can reduce their wage burden further.
Samuel Umtiti is in discussions with Roma and Lyon over a departure from the club, and with that case going well, Barca's attention is now turning to another of their undesirable big earners, Miralem Pjanic.
The Bosnia international is set to move back to Juventus, yet that deal has been complicated by the Serie A side's successful capture of Manuel Locatelli from Sassuolo. However, the Locatelli deal is not a deal breaker.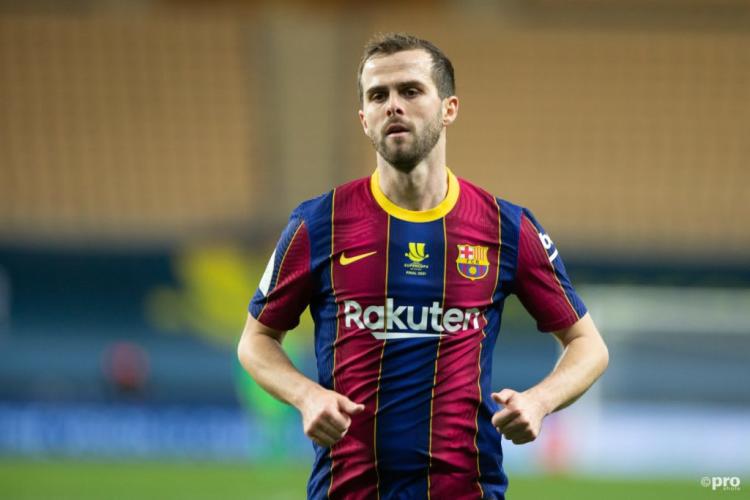 Instead, Juve need to find a way to get Ramsey off their books in order to make way for Pjanic. The former Arsenal man has flopped in Turin since he arrived in 2019, failing to justify a big wage.
While interest has been shown from the Premier League, the Wales international's pay packet is seen as putting suitors off, meaning there is no guarantee Juventus will be able to wash their hands of him.
Pjanic has also been linked with Roma, but Juventus appears the more logical solution for both him and Barcelona. The Ramsey issue, however, is stalling matters for all parties.