Arsenal may regret letting Guendouzi leave instead of Xhaka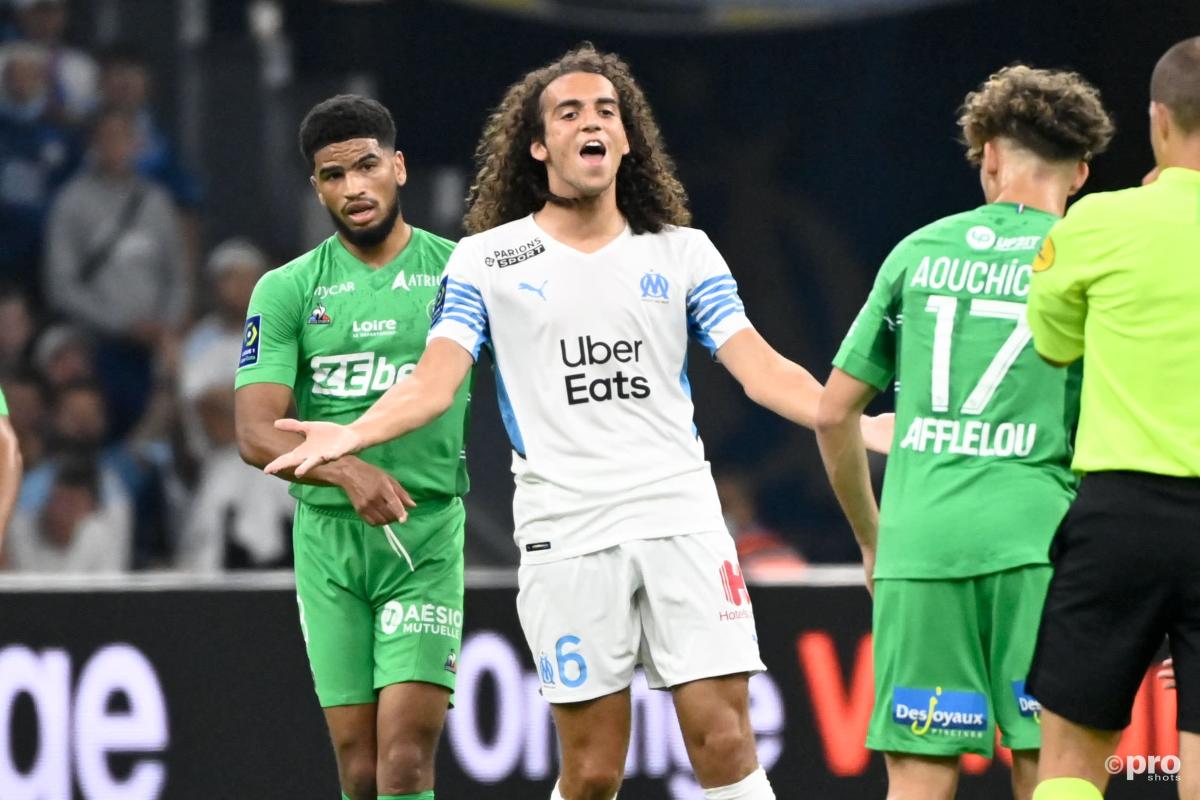 Hours after watching captain Granit Xhaka sent off as his Arsenal side capitulated 5-0 against Manchester City, manager Mikel Arteta would have had news of Matteo Guendouzi's superb display in Marseille.
Guendouzi was effectively cut free by the Gunners this summer. Although his move to Marseille is technically a loan, there is a compulsory purchase clause in the deal that means he will join the club on a full-time basis then.
Disciplinary problems dogged his time at Arsenal, ultimately bringing it to a close after a heated altercation following a Premier League clash with Brighton. He was subsequently sent on loan to Hertha.
After that incident, Arteta felt it was no longer worth his time working on Guendouzi's attitude, though the player himself does not seem to think it is a problem.
Speaking ahead of the weekend's match against Saint-Etienne, he explained: "I have a character but for me it's a good character," he said. "It serves me well today, otherwise I won't be in a big club like Marseille. I wouldn't have made a big club like Arsenal too.
I will not change my character, that's for sure It may appeal to some people, it does not appeal to others, in any case I remain the same
- Matteo Guendouzi
"Obviously, I'm still a young player, and a young man in general, so I still have things to improve for sure, but in any case I will not change my character, that's for sure. I will remain the same. It may appeal to some people, it does not appeal to others, in any case I remain the same."
On the field, meanwhile, Guendouzi has been one of the most impressive players in a much-changed and much-improved Marseille side.
On Saturday, he opened the scoring for his new team by firing home from inside the box after being set up by former Barcelona youngster Konrad de la Fuente. Shortly afterwards, he hit the outside of the post with a long-range drive.
Fier de mon premier but dans ce stade MYTHIQUE @orangevelodrome 🔥
Vous êtes un public INCROYABLE 🙏🏼😍 @OM_Officiel #DroitAuBut 🔵⚪️ pic.twitter.com/y8Z00gDHql

— Matteo Guendouzi (@MatteoGuendouzi) August 28, 2021
His overall performance might have been overshadowed by Cengiz Under, who scored for the third time in completed matches, and Dimitri Payet, whose technical wizardry in the centre of the field underpinned Marseille's victory, but Guendouzi still managed to win acclaim for his display.
Guendouzi showed all the attributes that Arsenal are currently lacking, including character and a fierce desire to win.
While his approach certainly did him no favours at the Emirates Stadium at times, this unwillingness to compromise in standards is something that Arsenal could use throughout their organisation, typified by their willingness to welcome back the hot-headed Xkaha as captain just days after he was close to leaving for Roma.
Perhaps Guendouzi wasn't the player for Arteta's Arsenal, but they could certainly use a little more of his attitude, and it may be that in the not too distant future they regret letting him go and not Xhaka.