Guendouzi: Marseille fans more passionate and fervent than Arsenal's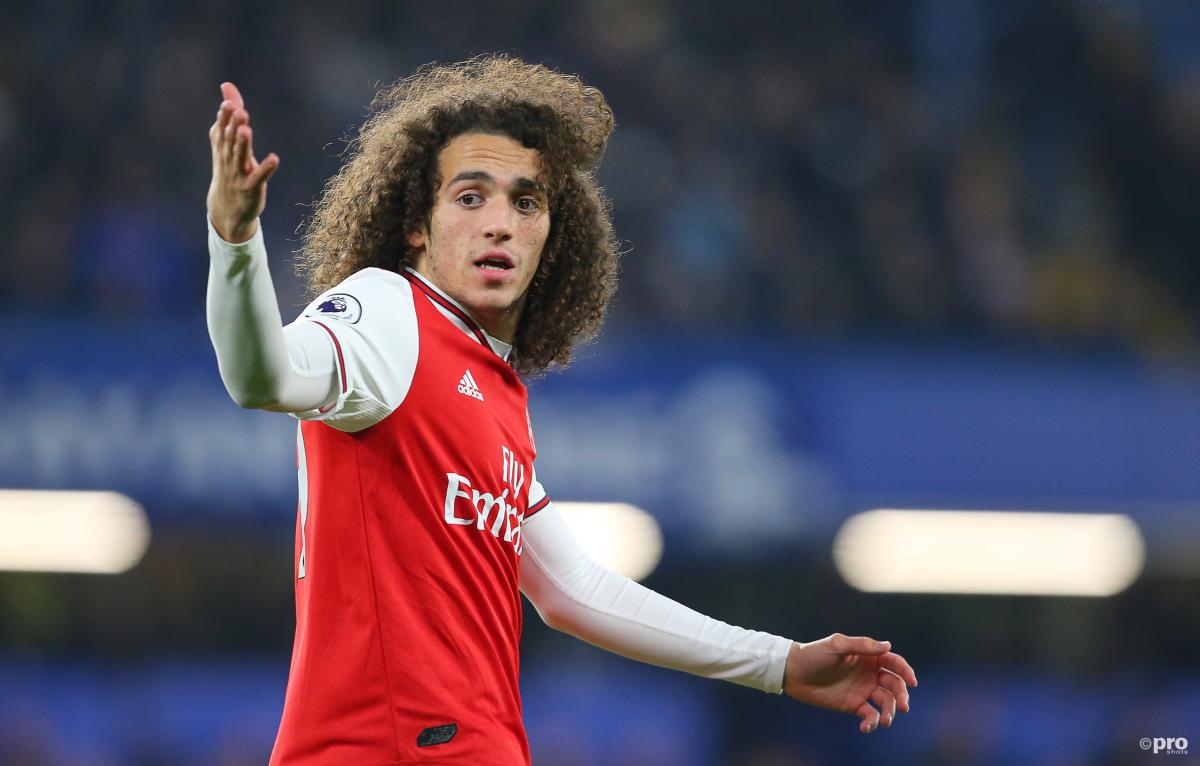 Matteo Guendouzi, who is on loan at Marseille from Arsenal, has said that there is a far better atmosphere generated by the Ligue 1 club than his parent side.
There was some concern that Guendouzi, who grew up playing for rivals Paris Saint-Germain in the academy, might not be a favourite of the OM crowd, but after just three matches of the season he has won them over with his spirited displays.
Indeed, he loved the atmosphere at Stade Velodrome as Marseille drew 2-2 against Bordeaux a fortnight ago and is eager to experience it again when OM tackle Saint-Etienne at the weekend.
"It's incomparable," he replied when asked about the atmosphere at Marseille. "I played for a big club at Arsenal. Of course there was a big atmosphere, but it's nothing like this.
"Of all the stadiums that I've played, it's the most beautiful. It's something extraordinary to have fans like that behind you. We know they'll always be there and that they transcend us. I hope the results can follow."
Guendouzi on his attitude
There is a lot more fervour than at the other teams I've been to.
- Matteo Guendouzi
Asked about if he had any concerns about winning the fans over, Guendouzi replied: "As I said, I'm a player who fights for my jersey. I'll always be there on the field. For the people of Marseille, I think that as long as I give my everything 100%, you can miss things on the pitch. And I give everything, the maximum of myself.
"Obviously it gives me great pleasure that the supporters appreciate me a lot and I'll do my best to make it last as long as possible.
"I've always fought for my club and today I am at Marseille. There is a lot more fervour than at the other teams I've been to. I really identify with the club and the supporters identify with me too."
Guendouzi played down his reputation for being a spikey character, which got him into trouble with the Gunners, ultimately falling out of favour with manager Mikel Arteta a year ago.
"I have a character but for me it's a good character," he said. "It serves me well today, otherwise I won't be in a big club like Marseille. I wouldn't have made a big club like Arsenal too.
"Obviously, I'm still a young player, and a young man in general, so I still have things to improve for sure, but in any case I will not change my character, that's for sure. I will remain the same. It may appeal to some people, it does not appeal to others, in any case I remain the same."
Guendouzi will sign for Marseille at the end of the season from Arsenal, with his loan deal having a compulsory purchase clause in it.