Man Utd warned that Sancho deal won't win back fan trust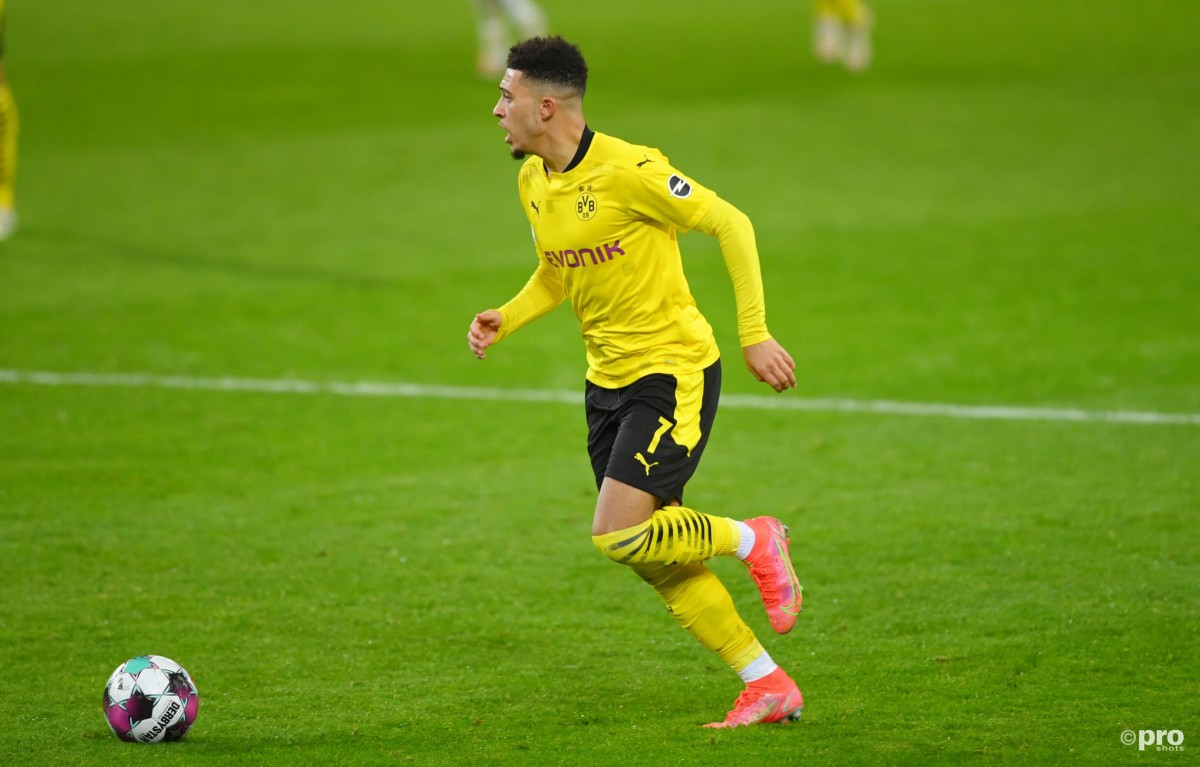 Jadon Sancho's expected transfer from Borussia Dortmund to Manchester United will not be enough for the Glazer family to win back the trust of the fans, says Peter Crouch.
On Thursday, both Dortmund and Man Utd announced that a £73 million deal had been agreed for the England international to move to Old Trafford this summer, pending a medical and other formalities.
The Red Devils have been trying to sign Sancho for well over a year now and his acquisition means the club have secured their primary transfer target for not just this summer but from the last 18 months.
Sancho has emerged as one of the most exciting wingers in world football since he left Manchester City for the Bundesliga in 2017.
The transfer comes just a few months after there were major protests outside Old Trafford aimed towards the ownership of the Glazer family - protests which led to a scheduled match against Liverpool being postponed.
The Glazers are hated by a large portion of the fanbase, who view the Americans as owners only interested in making money for themselves, largely via dividends.
Things reached boiling point when Man Utd were announced as one of the founding members of the European Super League without any consultation from the supporters.
They've got loads of cash to spend and it looks like they might actually use it this time
- Peter Crouch
Sancho not enough?
Even though further big deals may come following Sancho, Crouch reckons further spending might not be enough to rebuild the bridges between the Glazers and the Man Utd fans.
"It's the summer transfer window and that means Manchester United will be linked with some of the biggest names on the planet.
"This year it's Raphael Varane, Jadon Sancho and Eduardo Camavinga. They've got loads of cash to spend and it looks like they might actually use it this time.
DEAL AGREED: @ManUtd and @BVB have agreed on a fee of around £73 million for Jadon #Sancho, the German side have confirmed🔴 pic.twitter.com/anEjdyoc4M

— Football Transfers (@Transfersdotcom) July 1, 2021
"Sancho seems to be a done deal from Borussia Dortmund for £73m, but big-money transfers won't change United fans' perception of the Glazer family.
"The owners' problems are too deep-rooted to be solved just by spending a few quid. They cannot buy the fans' happiness.
"Look, it's a positive step and I think United fans will love Sancho, but the damage has been done over the years and looks impossible to rebuild.
"They've spent loads of money on players before, but recruitment has been poor. How many average centre backs do they have?
"'Edinson Cavani is class but he's not a long-term solution. Their entire way of running the club is what angers United fans."
Man Utd are believed to still be in the market for a central midfielder and a centre-back.