Belgium teen Doku shows why he's attracted Liverpool, Arsenal and Chelsea interest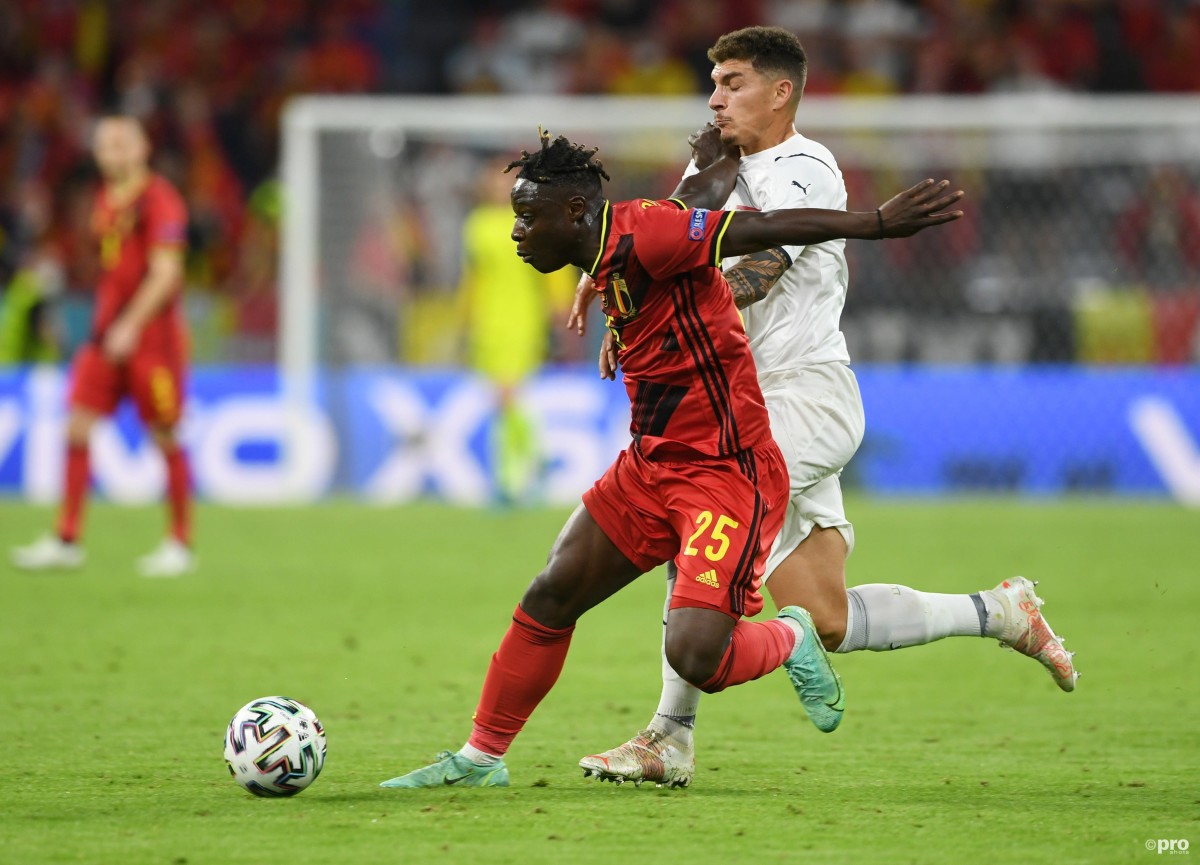 While there was ultimately disappointment for Belgium at Euro 2020 as they were eliminated at the quarter-final stage 2-1 by Italy, Jeremy Doku did provide a ray of hope for them.
The European Championship was widely touted as being the final chance for this 'golden generation' to win a major international tournament, despite the fact that key players such as Kevin De Bruyne (30), Romelu Lukaku (28) and Youri Tielemans (24) all have plenty of life left in them.
Of course, there are greater fears over Eden Hazard due to his persistent injury problems over the last two years. These were underlined as the Real Madrid winger watched helplessly from the sidelines as his side were undoubtedly outmatched by Italy.
But on the left wing position that Hazard would generally occupy, Belgium perhaps saw the birth of a new star.
Doku, at just 19 and with only 10 international caps to his credit, was undoubtedly Belgium's outstanding player.
Liverpool, Arsenal, Chelsea and Man City take note
He has crazy quality in one-on-ones and is an explosive dribbler
- Samir Nasri
Even for those who have kept a close eye on the Antwerp-born youngster – and there are many – this was a coming-of-age display.
"He has crazy quality in one-on-ones and is an explosive dribbler," former France international Samir Nasri said. The former Arsenal man even tipped Doku to become "one of the best 20 players in the world one day".
"At the age of 16, Arsenal, Liverpool, Chelsea, Man City, Ajax and PSV were interested," David Doku told Het Nieuwsblad.
Liverpool's interest was the most serious. Doku, who has been compared to Sadio Mane, visited the training facilities of the Anfield club and only remained in Belgium thanks to the intervention of Lukaku, who sent him a message advising him to remain with Anderlecht.
Where can Doku improve?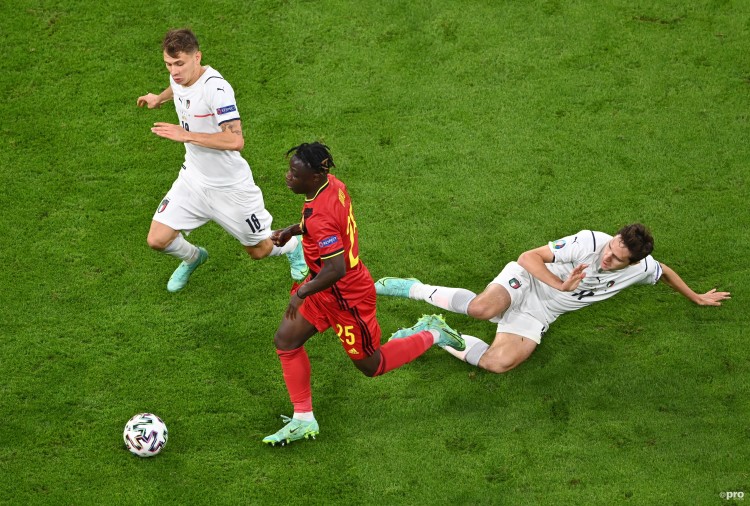 He has since moved on, signing for Rennes last summer for a fee of €26 million, but Liverpool's interest remains. Doku's display against Italy means that it would not be a surprise if the likes of Arsenal, Chelsea and Man City returned, while the teenager already seems beyond the Eredivisie sides.
Indeed, after a difficult first six months in France with Rennes, he has increasingly become more decisive.
Those rough edges to his game were evident as Belgium lost out to Italy – there was a marginally misplaced cross here and there, his shooting was, perhaps, not quite as accurate as it might have been – but the promise of the youngster, who loves to have the ball at his feet and is electric in his speed, was amply evident.
He finished the game with more duels won, most fouls won and more completed dribbles than anyone else on the park.
And Doku is aware of which areas of his game he needs to polish up.
When asked about the prospect of working with Thierry Henry, he commented: "He's a great player and I hope to work with him on my finishing, which is exactly the point I need to improve."
Rennes, meanwhile, have slapped an incredible €100 million price tag on the winger, meaning that he will be going nowhere this summer.
Keep up the level he showed against Italy and add a little quality in terms of his final-third production, and Liverpool, Arsenal, Chelsea and Man City will be clamouring for Doku's signature once more.