How Man Utd will help Real Madrid sign Mbappe from PSG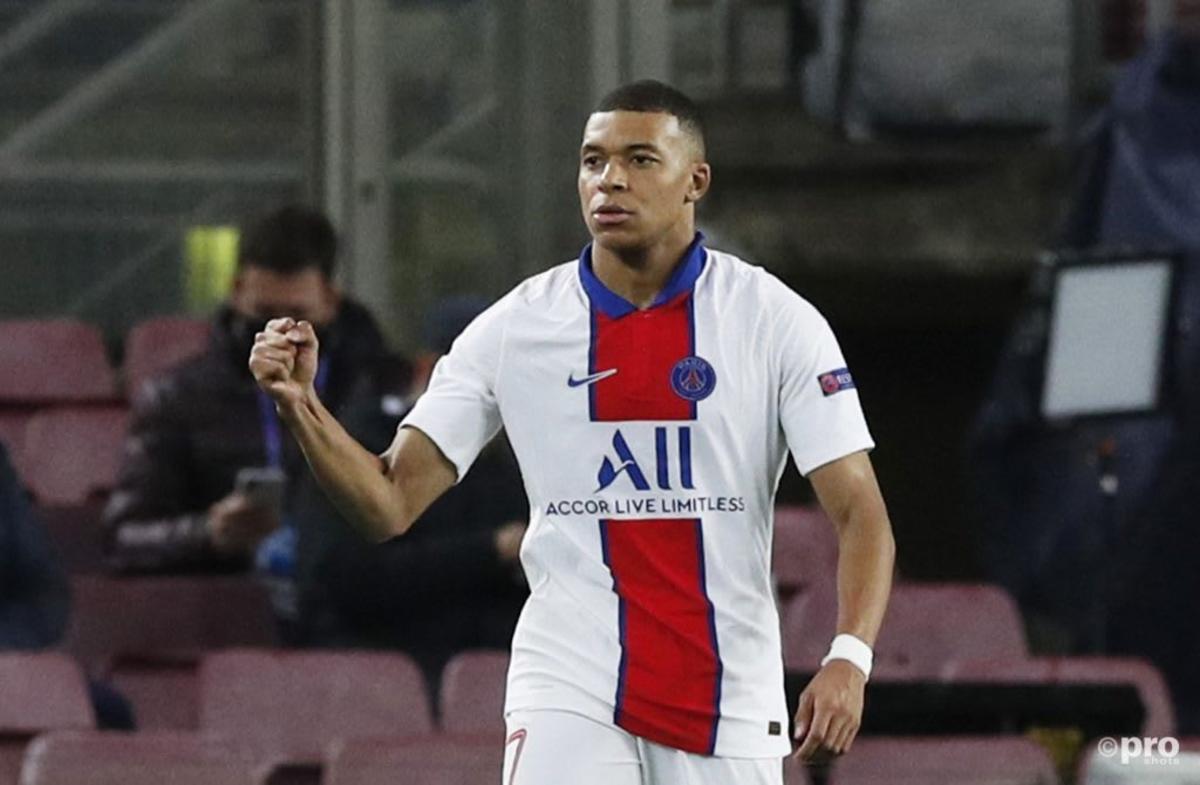 Real Madrid are still planning on signing Kylian Mbappe from psg ahead of the upcoming 2021/22 La Liga campaign.
The World Cup winner has been linked with a move to Santiago Bernabeu for years now and reportedly came close to joining Real Madrid before he completed his big-money transfer from Monaco to Paris Saint-Germain.
Mbappe is a self-confessed Real Madrid fan and idolised Cristiano Ronaldo as a youngster, meaning it would be a dream of his to don the famous white kit in the Spanish capital.
The feeling in Madrid is that Mbappe will arrive either this summer or next summer, as even if a deal can't be agreed in the next few months, he will be available on a free transfer a year from now.
At the moment, he is not close to signing a contract extension with PSG, who bought him for €145 million on a permanent basis in 2018 after an initial loan deal from Monaco.
It was a rousing speech from PSG coach Unai Emery which convinced Mbappe to sign for the French side instead of Real Madrid according to PSG scout Luis Ferrer.
"I remember how strong Unai was, how good!" he told La Parisien.
"He gave his word to Kylian that he would play with him. And he kept his promise. Kylian wasn't quite ready for a Champions League game but Unai had committed, so he played him anyway.
"We had to work twice as hard as Real Madrid. We went to his house to talk to his parents and sell them our project. We had to do a lot to show him that we really wanted him, that he would be important to us."
According to Spanish outlet Cuatro, Los Blancos are planning on approaching PSG about an Mbappe deal in August.
Real Madrid have indeed been saving up for the transfer, as last summer they didn't spend a single penny in the window and haven't so far this summer either, on transfers at least.
Where do Man Utd fit in?
PSG have been on a busy recruitment drive this summer, as while other clubs struggle in the continued pandemic, they have been splashing the cash on transfers and wages.
Achraf Hakimi has arrived from Inter for €70m, Danilo Pereira has been signed on a permanent basis from Porto, while Sergio Ramos and Georginio Wijnaldum have been given massive contracts to jump ship from Real Madrid and Liverpool as free agents.
They want more signings, too, and have identified Manchester United midfielder Paul Pogba as their next big-money transfer.
Pogba is out of contract next summer but would still cost PSG around €50m, and in order to pull that transfer off they would need to sell on some players.
Though the Qatar ownership can pump as much money into the club as they like, they are still wary of going too far beyond Financial Fair Play regulations.
From Man Utd's point of view, the Red Devils are close to agreeing a €50m deal for Real Madrid defender Raphael Varane.
Should that deal go through, it will go a long way to Real Madrid secure a move for Mbappe, who would reportedly cost around €130m.
A steep price indeed, but still lower than it would have been if his contract at PSG ran longer than one more year.