Chelsea need a top striker, and Haaland is the answer, says former Blues star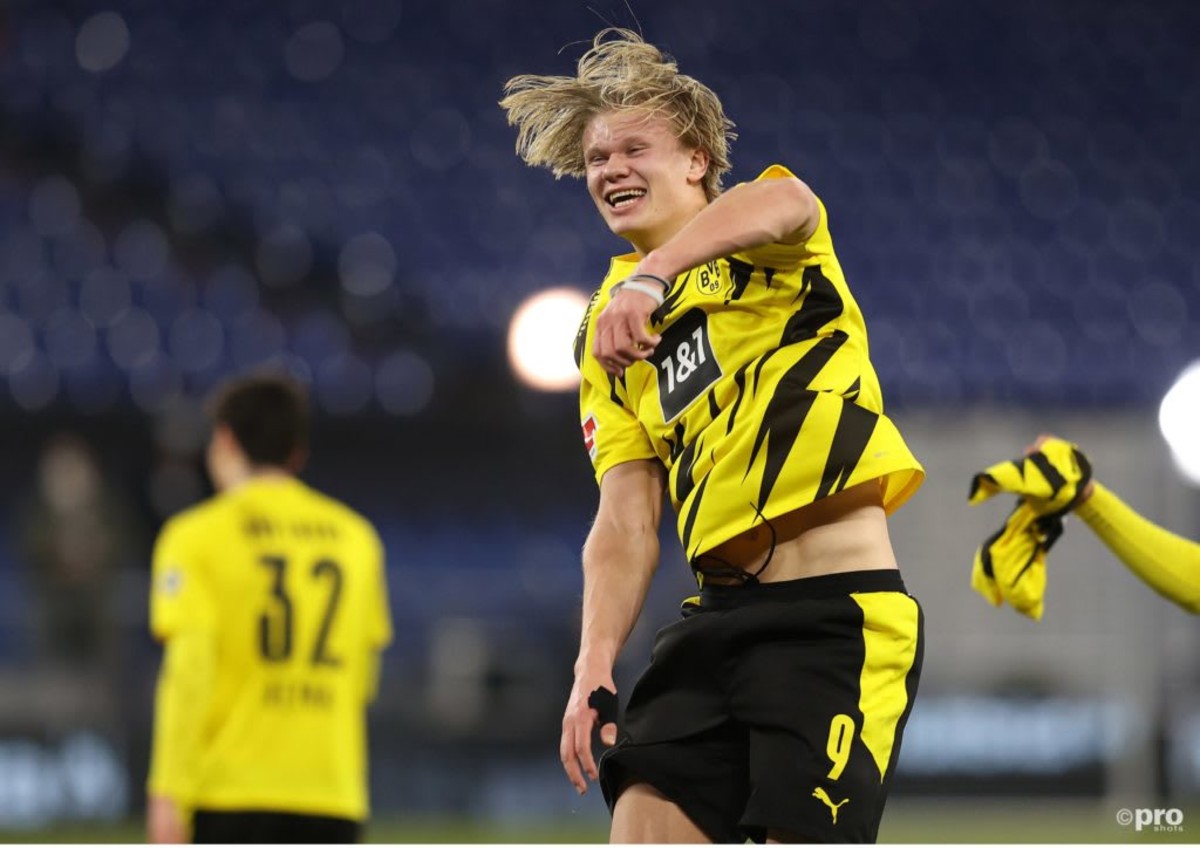 Erling Haaland could prove to be the answer to Chelsea's problems in the centre-forward position, according to former Blues star Emmanuel Petit.
Chelsea went on a huge spending spree last summer in which they splurged over £220 million on the likes of Kai Havertz, Timo Werner, Hakim Ziyech, Ben Chilwell and Edouard Mendy.
Werner was identified as the club's new starting centre-forward following his brilliant goalscoring exploits for RB Leipzig.
However, the German has disappointed in that role and only managed six Premier League goals in his debut season.
Head coach Thomas Tuchel apparently also prefers him in a more withdrawn role to the left of the striker.
As well as Werner; Havertz, Christian Pulisic, Olivier Giroud and Tammy Abraham have been given a run as the central striker with nobody making the position their own.
Haaland, meanwhile, has been busy tearing up the Bundesliga.
Chelsea need a new striker and someone who scores lots of goals
-
In the 2020/21 season he scored 27 goals in the German top flight which is more than Havertz, Werner, Pulisic, Giroud, Abraham and Ziyech scored COMBINED in the Premier League last campaign.
Haaland the answer?
The need for a star centre-forward is clear, and Petit wants Chelsea to look no further than Haaland.
"I'll make it simple. Olivier Giroud is on his way out of Chelsea, Tammy Abraham is probably leaving on loan, and Timo Werner still struggling to score goals consistently and Kai Havertz is not a striker," he told Paddy Power.
"Chelsea need a new striker and someone who scores lots of goals.
"Erling Haaland is the answer, he's strong, powerful and young with a bright future in front of him.
"Haaland's value is already very high, and connections with Tuchel increase his chance of joining Chelsea. Offensively, he could become the finisher that Chelsea really need.
"I can imagine his relationship with [Mason] Mount, Havertz, Pulisic and Ziyech making him score lots of goals at Stamford Bridge. Chelsea needs a top striker, it's as simple as that."
Chelsea have a major battle on their hands to land Haaland, however, with various elite sides around Europe linked with an interest in the Norwegian.
Manchester City are likely Chelsea's biggest threat as they have a massive hole in their squad to fill following the departure of Sergio Aguero.
Manchester United are interested, too, and have been following Haaland's progress since he was at Molde with Ole Gunnar Solskjaer.
Barcelona and Real Madrid want him also, but are not in a financial position to compete with the Premier League sides currently.