Arsenal may have already missed their shot to sign Locatelli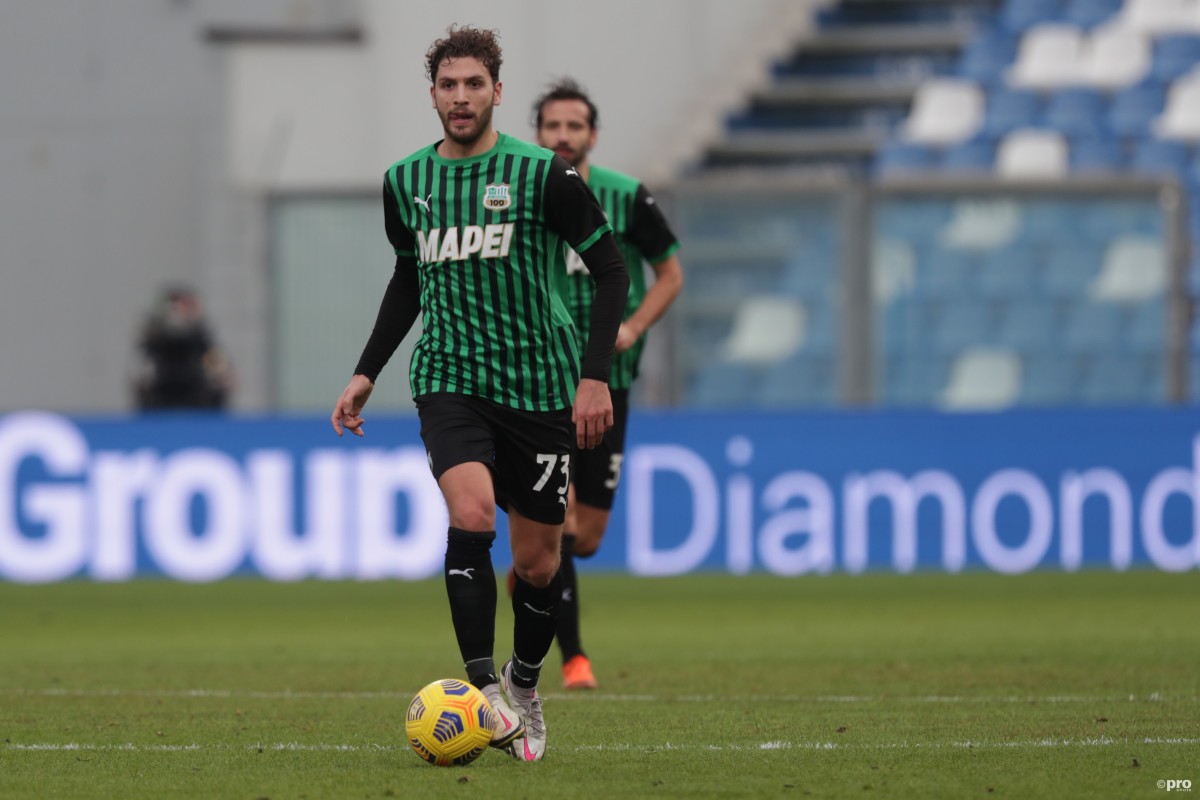 Arsenal may have already missed their opportunity to buy Sassuolo midfielder Manuel Locatelli this summer, according to former Italy international Cristian Zaccardo.
Locatelli was one of the breakout stars of Euro 2020 for his performances for the Italy national team throughout.
Trending
Over the course of five appearances the defensive midfielder bagged two goals and was a regular option for Roberto Mancini to add extra muscle in the middle of the park.
As such, Locatelli has attracted interest from some of Europe's biggest clubs, including Juventus and Premier League giants Arsenal.
However, Zaccardo believes these big clubs may have already missed their chance to sign the talented midfielder.
"Locatelli has also developed superbly, he has grown and his value has increased," said the former Italy international in an interview with Sport1.
"Today he costs a lot, maybe too much, when they are asking for over €40 million in the pandemic. He should have been signed a year or two ago."
Can Arsenal sign Locatelli this summer?
While it remains to be seen whether Arsenal can afford to fork over €40m for Locatelli this summer, it does seem as though they're clearing space for him in Mikel Arteta's squad.
The club have already loaned Matteo Guendouzi to Marseille, while Martin Odegaard and Dani Ceballos have both returned to Real Madrid after their loan spells in London.
As well as that, it now seems as though Granit Xhaka could be heading the opposite way in a €20m move to Roma. Which means Arteta is already down four central midfielders from last season.
However, that doesn't mean Locatelli is on his way to the Premier League just yet. Not only would Arsenal have to overcome the reported €40m asking price for the player but may also have another player arriving at the club in the exact same position, in the form of Albert Lokonga from Anderlecht.