Arsenal and Juventus given deadline to sign Locatelli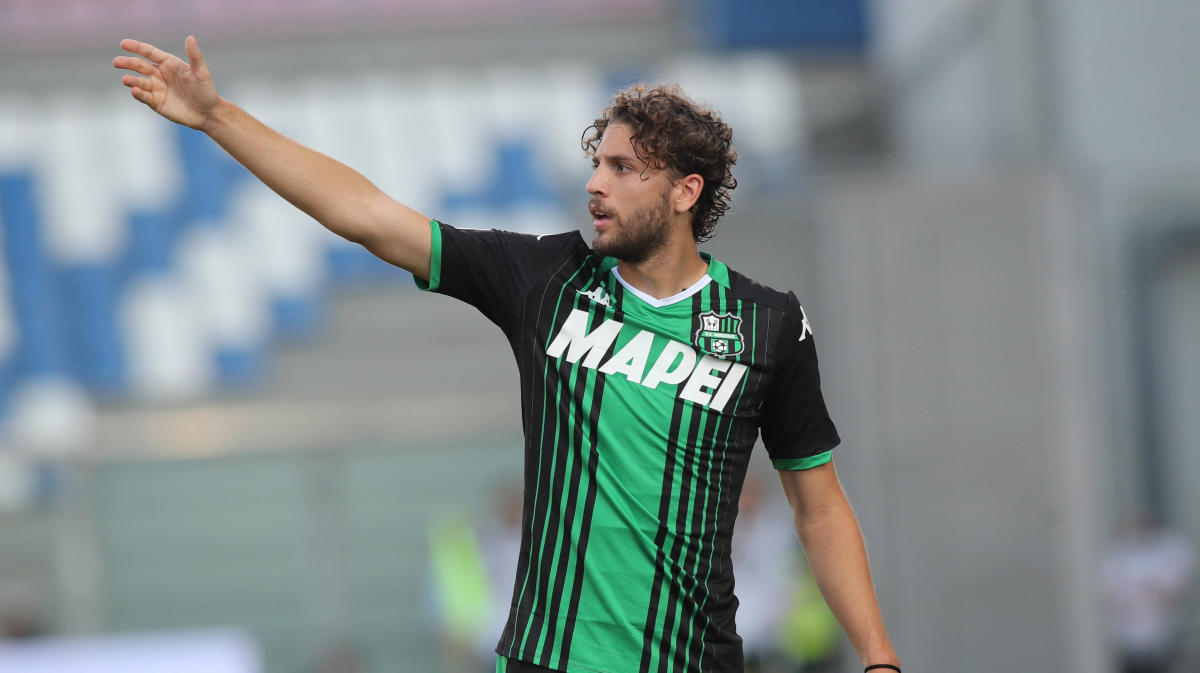 Arsenal and Juventus have been given a deadline to secure the transfer of Manuel Locatelli from Sassuolo.
The Italy international is coming off a Euro 2020 victory with the Azzurri, and although he was in and out of the team throughout the tournament, he made a key impact in a win against Switzerland, scoring two goals.
Even before the international competition had begun, Locatelli was strongly linked with a move away from Sassuolo.
At the moment, it is Arsenal and Juventus who are currently doing battle for his signature.
Despite being valued at €33.9 million, reports in England and Italy have suggested Locatelli could leave Sassuolo for upwards of €40 million depending on what clubs intend on making offers.
According to Sassuolo director Giovanni Carnevali, not only do both clubs have limited time to sign Locatelli, but that a transfer will only be agreed if the asking price is met.
"We are waiting for an adequate proposal, otherwise Locatelli will remain at Sassuolo," Carnevali told La Gazzetta dello Sport.
"We will close our transfer market in the first few days of August."
Time for a sing-along 😉🎵 #Azzurri 🏆🇮🇹 #EURO2020 #VivoAzzurro pic.twitter.com/OZyytZixcw

— Italy ⭐️⭐️⭐️⭐️ (@azzurri) July 12, 2021
Are Arsenal leading the race for Locatelli?
Though Locatelli is believed to prefer a move to the Allianz Stadium in order to play Champions League football, recent words from Carnevali suggest that Juventus are behind another club, believed to be Arsenal, in the race for the talented midfielder.
In the week before Italy won Euro 2020, he said:
"We're in talks for Locatelli with one club from abroad... and it's really advanced," said Carnevali in an interview with Sky Italia.
"We're going to meet with Juventus in the next few days, but there are no negotiations yet with Juve as Italian clubs are in difficult financial situation."
The Gunners are looking to strengthen in a number of areas this summer.
They have already signed Nuno Tavares as a backup at left-back for Kieran Tierney, while they have prioritised the acquisition of a player to play in the number 10 position following Martin Odegaard's return to Real Madrid.
James Maddison of Leicester is top of their target list at the moment.
Should Locatelli be signed, it might be as a replacement for Granit Xhaka, who is wanted by Roma.