Who is Benjamin Sesko? The 'next Haaland' wanted by Man City and Bayern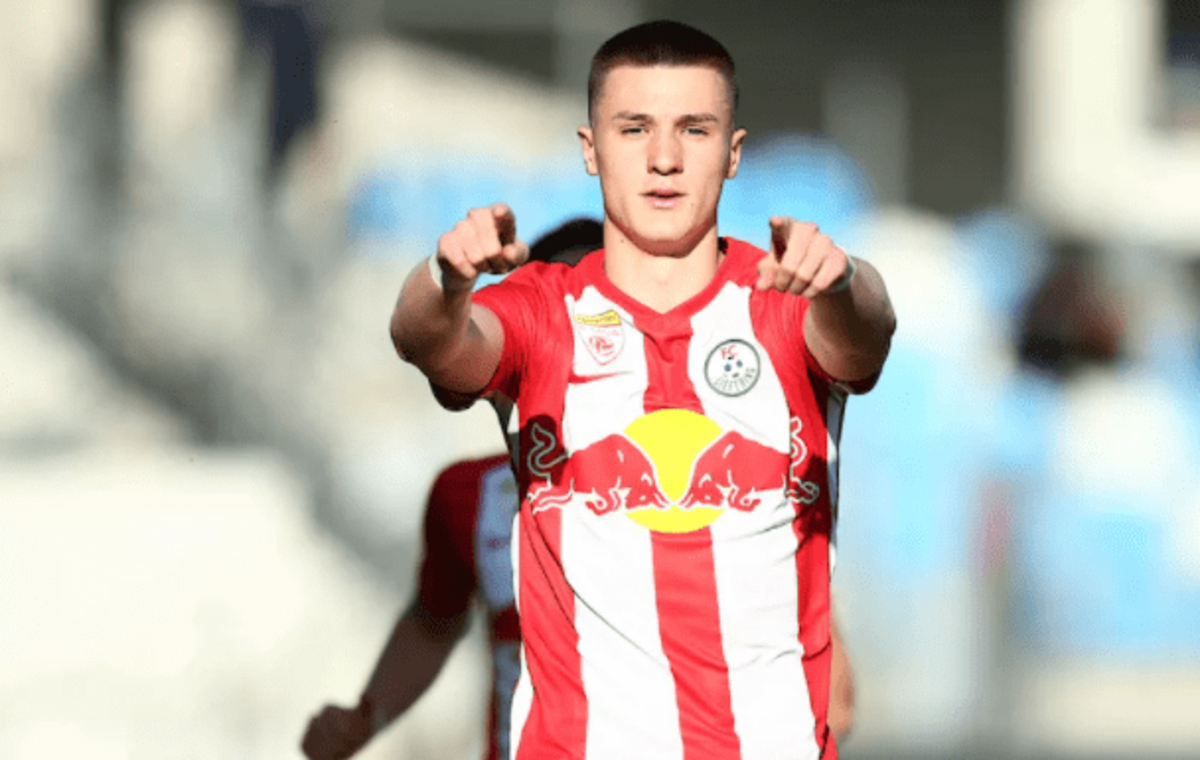 Erling Haaland is currently one of the most sought after players in the world following his exploits for RB Salzburg and then Borussia Dortmund.
In only two years he has gone from being the relatively unknown son of a Premier League footballer to one of the game's next superstars.
Even though he was at Molde previously, it was his performances with Salzburg which really put him on the map, as January of 2020 Dortmund beat competition from a variety of clubs to land his signature.
At Salzburg, Patson Daka has been busy picking up the slack in Haaland's absence, but with him set to leave too, the Austrian side are rightfully worried that their string of outstanding goalscorers may be coming to an end.
But, the club would tell you there is no need to worry, as they have Benjamin Sesko, who has been dubbed as the 'new Erling Haaland'.
And, you can see why.
What position does Benjamin Sesko play in?
Naturally, Sesko plays as a centre-forward.
How good is Benjamin Sesko?
The fact that Sesko has been likened to Haaland gives an indication as to his talents and also how he plays.
His height of 6ft 4in would suggest he perhaps isn't the quickest, but that certainly isn't the case as he manages to combine his presence with a quite brilliant turn of pace that can terrorise defenders.
Sesko is Slovenian and started his career at Radece before periods at Rudar Trbovlje, Krsko and Domzale.
For Krsko, he scored 59 goals in 23 games at Under-15 level.
He would sign his first professional contract with RB Salzburg in 2019 and would later go out on loan to FC Liefering, which is where people have started to take notice, particularly after an outstanding run of 13 goals in his final seven games in the 2020/21 season.
Though he remains just 18, Salzburg are reportedly considering promoting him to the senior side permanently sooner rather than later.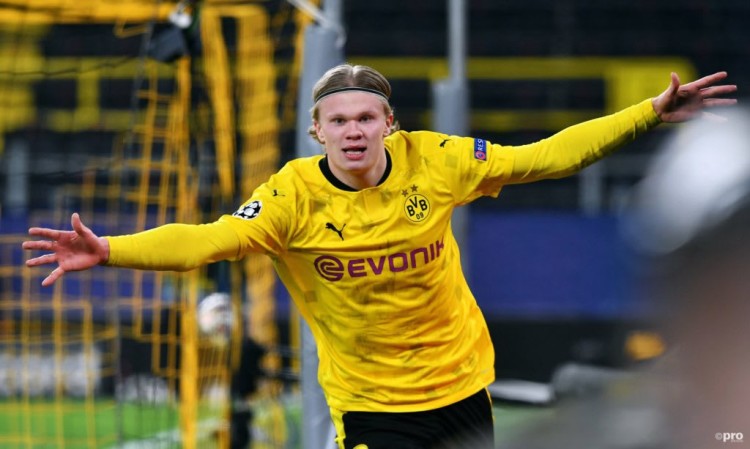 When it comes to the Haaland comparisons, he takes them in his stride.
"Such comparisons motivate me and give me energy," he told Slovenian media.
"They do not represent pressure. I will listen and learn so I can be even better than he is.
"My team-mates at the club tell me that Haaland and I are very similar, especially in terms of speed. Most of them even tell me that I'm better than him!"
What clubs are interested in Benjamin Sesko?
In 2019 before Sesko made the move to Salzburg, Manchester United, Manchester City, Chelsea, Bayern Munich, Juventus, Ajax and Dortmund were all interested.
"We had a lot of offers from really big clubs," Elvis Basanovic, his agent, told SPOX two years ago.
"Had we decided on the money, Benjamin would have moved to England or Italy. But we decided to look at the bigger picture and the Salzburg project.
"The biggest clubs in Europe tried to get him. The interest in him was huge; I have never seen anything like it before.
"Salzburg has given Benjamin a path. Here, he can develop. The people in charge really wanted him, which was important to us. Here he also has a greater chance of playing for the first team sooner or later.
"Benjamin is one of the greatest talents of his age group in Europe. He has an incredible body, is tall, fast, has great jumping ability, is technically gifted and his greatest strength is his finishing."
Though all of these sides still retain an interest in Sesko, it is believed to be Bayern, Man City and Man Utd who have kept the closest eyes on his development.
A transfer away from Salzburg will likely not happen for a few years, however, if he signs an extended deal.
When does Benjamin Sesko's contract expire?
Perhaps crucially for Salzburg, Sesko's contract runs out in the summer of 2022 so they will need to tie him down soon or risk him leaving for free.
What is Benjamin Sesko's Instagram?
Sesko's Instagram page has 4.7k followers as of June 2021.
Who is Benjamin Sesko's girlfriend?
Sesko is not currently dating anyone publicly.