Sociedad wouldn't let me go to Barca or Man Utd, claims Willian Jose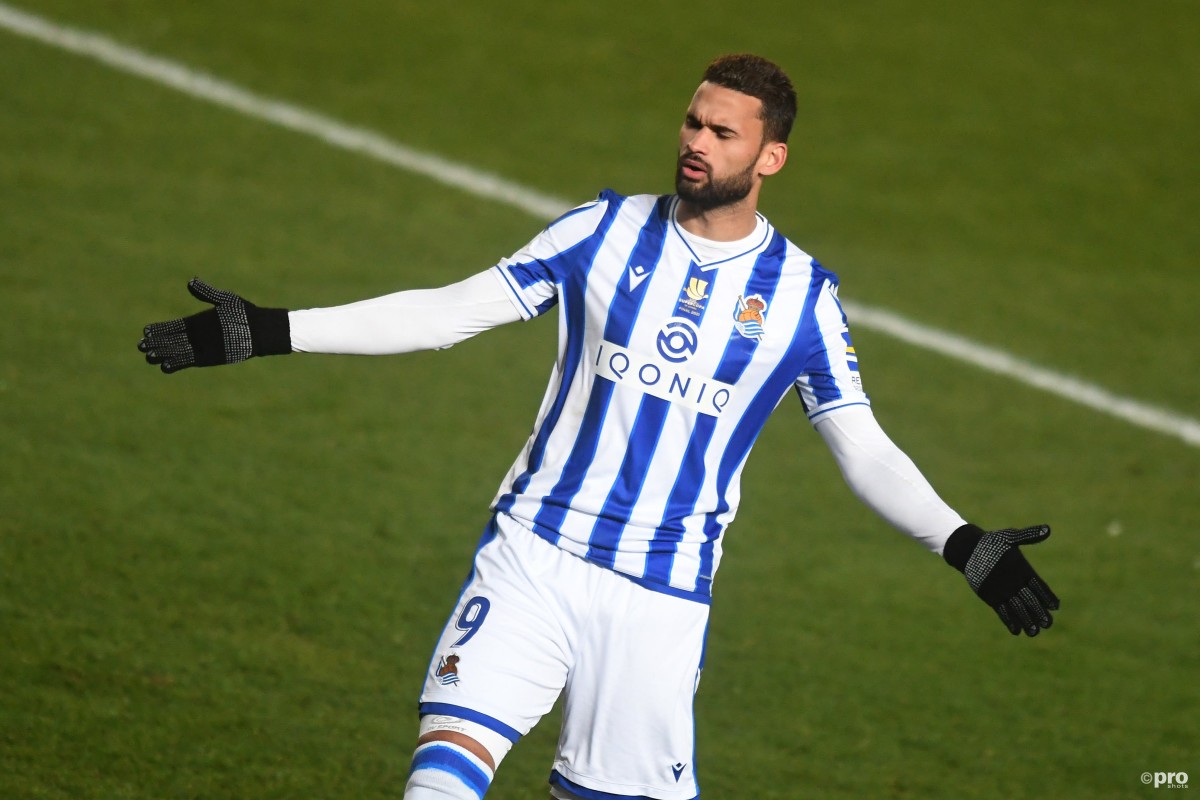 Real Sociedad striker Willian Jose has revealed that the club broke a promise to him when they refused to allow him to join Manchester United, Barcelona or Tottenham.
The Brazilian has been with the Basque side since 2016 and scored 62 goals in 171 matches, while he still has three years on his current deal.
However, he would reveal to Noticias de Gipuzkoa that he had an agreement with Real Sociedad that should an elite team come calling such as one who plays in the Champions League, he would be allowed to leave.
When the club allegedly went back on that promise, Jose failed to turn up for a Cup fixture.
"My plan is not to stay here. I've been here for five years and I need something new. I want to get out of here. But, of course, I have a contract and I don't know what will happen.
"I think they have not treated me well. I expected a little more. When I signed my last contract with Real, when I renewed, I had spoken with Roberto Olabe [director of football] that there were some interested teams, from the Premier and also from the [Spanish]lLeague. I spoke with Roberto and he told me that if a big team came to play in the Champions League, they would let me go. I stayed calm.
"That's when the offer came from Tottenham, a big Premier League team, which was playing in the Champions League.
"I had the dream of playing in the Premier League and it was a very good opportunity for me. I no longer had been playing as I had previously done at La Real and I saw that it was time to change.
"And they didn't let me leave."
My plan is not to stay here
- Willian Jose on Real Sociedad future
Failed move to Tottenham
Jose went on to reveal that both Man Utd and Barcelona subsequently contacted Real Sociedad about a potential deal, only for nothing to materialise.
He came close to joining Tottenham and even spoke with manager Jose Mourinho, too.
"Then came Barcelona and an offer from Manchester United," he continued.
"I saw that it was an opportunity that I could not miss, because life is like that. You have to take advantage of opportunities and I saw that it was the opportunity. I got to talk to Mourinho on the phone and I really wanted to go to Tottenham.
"I told them that I wanted to go with them and they were delighted with the possibility of being with me there. In the end, things did not go well and this year they let me go to the Wolves.
"I don't understand why a few months ago they didn't want to let me out for 23 million and now they have let me out. Soccer is sometimes difficult to understand."
The Brazilian would eventually be allowed to leave as Wolves recruited his as a replacement for the injured Raul Jimenez, but he would go on to score just one goal in 18 appearances.