Juventus make Gabriel Jesus their top striker target this summer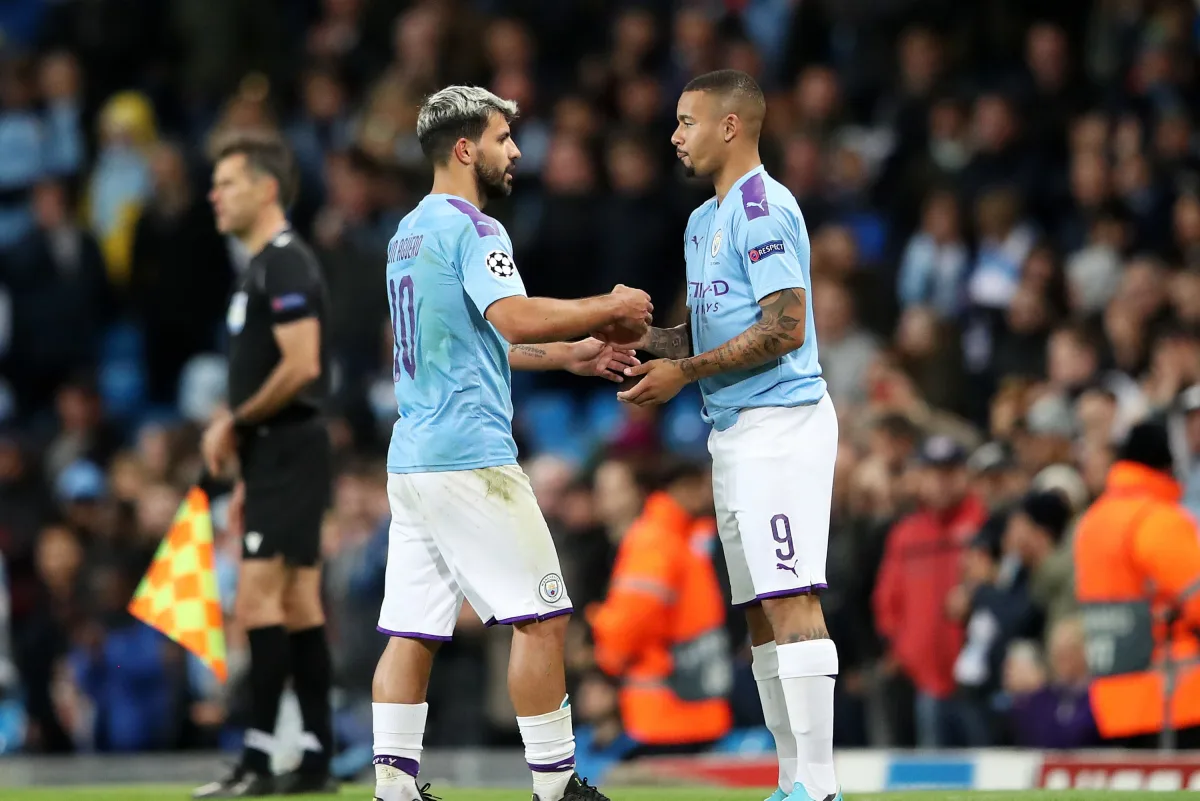 Juventus are preparing a bid for Manchester City striker Gabriel Jesus this summer, according to reports from Italy.
The Bianconeri are keen to add another centre-forward to their ranks this summer amid speculation around both Cristiano Ronaldo and Alvaro Morata.
READ MORE: Man Utd target Harry Kane has 'one big negative' says ex-legend
Ronaldo is reportedly unhappy at the Allianz Stadium and would be open to a move away, with a return to Manchester United or Real Madrid having been mentioned previously.
Juventus would also not be against the Portuguese superstar's departure as it would allow for his exorbitant salary to be removed from the wage bill, with him currently earning as much as most of the rest of the squad combined.
Directors Pavel Nedved and Andrea Agnelli have said continuously Ronaldo will stay, but they also said similar things about head coach Andrea Pirlo, who was eventually sacked and replaced by Massimiliano Allegri.
Allegri has given his blessing to Ronaldo's sale, according to La Gazzetta dello Sport.
As for Morata, Juventus either need to agree a €45 million fee to purchase him permanently from Atletico Madrid, or a €10m fee to take him on loan for another season.
Prior to Sergio Aguero's confirmed move to Barcelona, Juve allegedly offered the Argentine a lucrative deal which was rejected, highlighting their desire for a new striker.
They could end up with a Manchester City star, though, in the form of Jesus.
How did Gabriel Jesus perform in 2020/21?
Over the last couple of seasons in Pep Guardiola's reign at Man City, Jesus and Aguero have shared responsibilities as the club's main central striker.
Due to Aguero's injuries, Jesus was given many more opportunities to impress in the 2020/21 season.
The Brazilian did score 14 goals in 30 starts in all competitions, but five of those came in the FA Cup.
His record of nine goals in 22 starts in the Premier League does not inspire much confidence.
As the season went on, Guardiola opted to play a 'False 9' striker of sorts, with the likes of Raheem Sterling, Ferran Torres, Phil Foden and even Kevin De Bruyne paying up front instead of Jesus.
Both Jesus and Aguero were left on the bench for the Champions League final.
Man City have been strongly linked with a move for Erling Haaland, too, and should the Norwegian arrive Jesus would become the undisputed number two choice at the Etihad.
Juventus, then, may present an interesting opportunity for the 24-year-old.