Fernandinho uncertainty as Man City captain appears on Premier League released list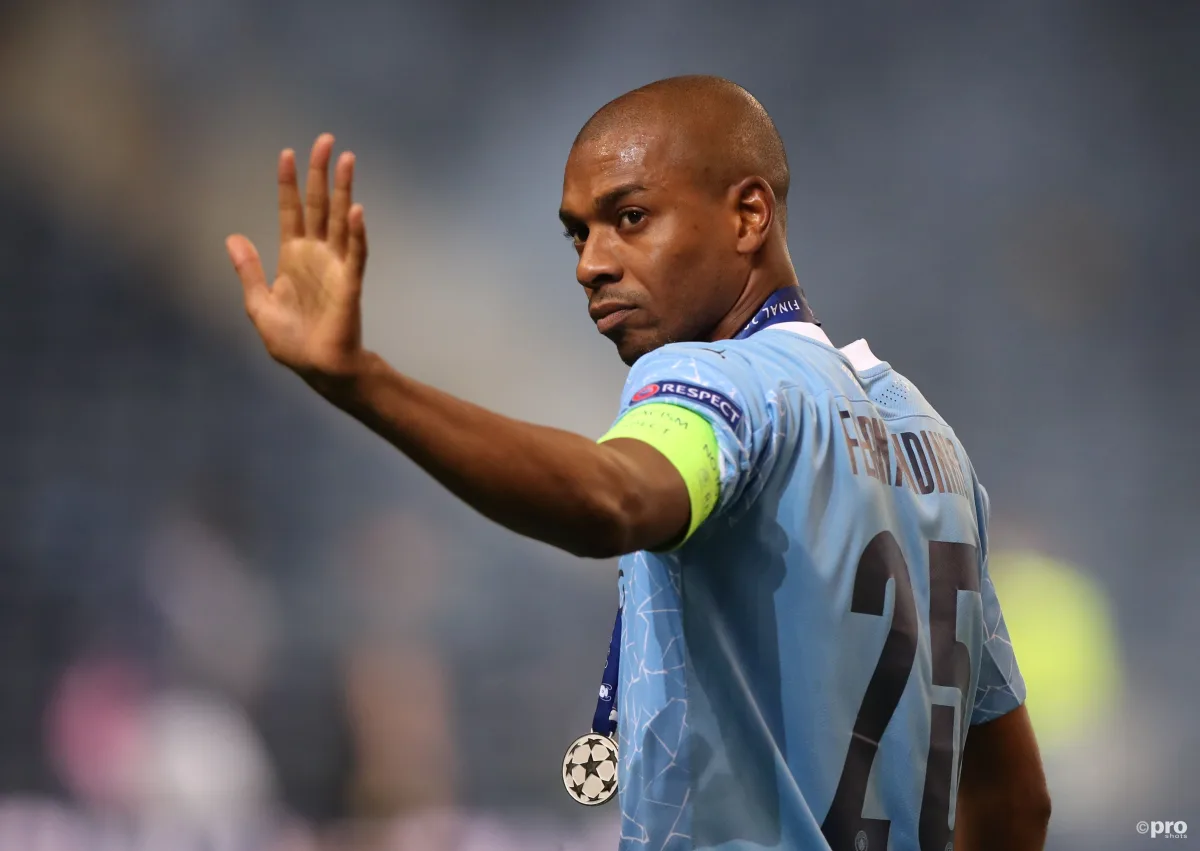 Fernandinho's presence on the Premier League's released list will have given Manchester City supports a scare on Friday.
The list is published that typically shows players who will be leaving England's top clubs under freedom of contract at the end of each season.
READ MORE: David Luiz, Walcott and every player on the Premier League released list
Fernandinho's deal with Man City is indeed up at the end of June and his name does indeed appear with dozens of others on the list, but that does not necessarily mean that he will be allowed to leave by the club.
Indeed, the balance of probability is that the 36-year-old will remain in Pep Guardiola's ranks.
Infamously dropped for the Champions League final, Fernandinho played 37 times for Man City over the course of the 2020/21 campaign and was a lynchpin as they went on to win the Premier League for a fifth time.
And the Manchester Evening News outlines that the club's stance on Fernandinho's future is that the club still intends to keep him.
Furthermore, negotiations over a new contract are well underway and are expected to bear fruit imminently.
Fernandinho on new deal
Fight until the end! CMON CITY. 💪🏾🙏🏾 #uclfinal pic.twitter.com/rmiSYumt6t

— Fernandinho (@fernandinho) May 29, 2021
Speaking in February, Fernandinho told journalist Fred Caldeira: "I've been focused on Man City, I know how much my team-mates need me.
"I know how much my team-mates need me. I made a decision to only decide my future when the season is over. I already had an offer, not to be part of Pep's staff, but to be an employee of the club.
"I was flattered, after eight years at Man City and the respect I have gained here, but it is a decision that I put aside."
Fernandinho, who moved to Man City from Shakhtar Donetsk in 2013 for £36 million, has gone on to make 350 appearances for the club, scoring 24 goals and laying on 30 more.