'Horrendous appointment', 'Embarrassing' - Everton fans outrage over Benitez appointment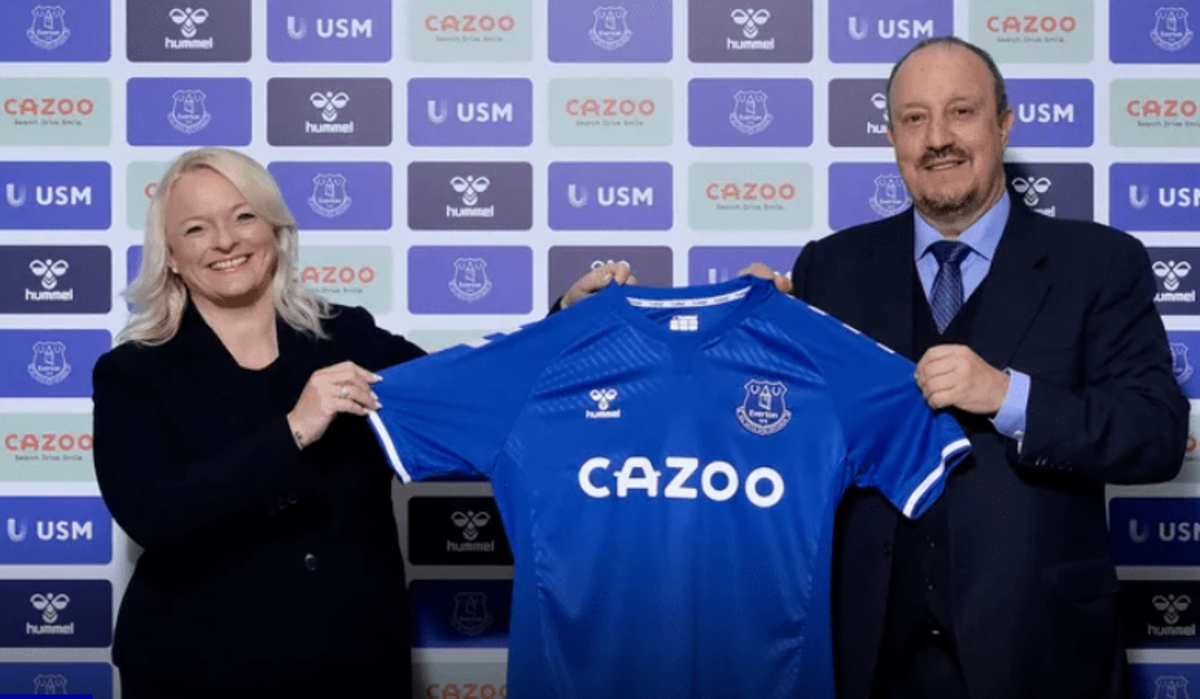 Rafa Benitez has been announced as the new manager of Everton, and it is fair to say a significant portion of the club's fanbase are not happy.
Toffees fans are already feeling short-changed at the moment after Carlo Ancelotti suddenly jumped ship to Real Madrid earlier this summer.
Everton's pursuit of a replacement has seen them controversially turn to former Liverpool boss Benitez, who led the Reds to a Champions League triumph in 2005.
When Benitez was Liverpool boss, he enraged Everton fans at one point, calling the club "small".
Now, he is now in charge, and had this to say following his appointment:
"It is a privilege to have been given the opportunity to manage Everton.
"Having called Merseyside my home for the last 17 years, I have a very clear understanding of what makes this club so special.
"This club is always striving to be the best. Simply competing in the top league is not enough.
"That ambition and determination to succeed is something I share. I never want to just compete - at every club I have managed I have fought to win. My focus is always on one thing - fighting for the team I am managing. And I will do that for Everton.
"The hard work starts now. It is a challenge I am relishing."
The reaction from Everton fans
Though not universally negative, the majority of Everton fans appear to be unhappy with Benitez becoming manager.
Here are a selection of tweet reactions:
"Disgusting and embarrassing from the club this. Another write off season or few under him and just embarrassing. You'd never see Liverpool appoint a former Everton manager.'"
Time for me to take an emotional break from the blues. I'll be back after he has gone. 👋🏻

— James&Cheese (@rpw1888) June 30, 2021
"Alienated most of the fans base. Will create an awful atmosphere at Goodison. For me and my time being a blue nothing surprises me anymore. The lack of care given to our fans by the board staggers me. just goes to show the fans don't matter and never will."
"Time for me to take an emotional break from the Blues. I'll be back after he has gone."
"Stop trying to sugar coat it, biggest mistake in the club's history, and there's been plenty. Moshiri hasn't got a clue about the clubs fan base, especially the local ones, he's finished…"
"Not my club any more. Unfollowed."
"No acknowledgement anywhere of the fans opposition to this decision. Why not own the decision and confront the reality that he isn't wanted head-on, rather than pretending it doesn't exist. The usual (and wrong) PR spiel about his success and his character isn't good enough."