Chelsea's 10 biggest sales of all time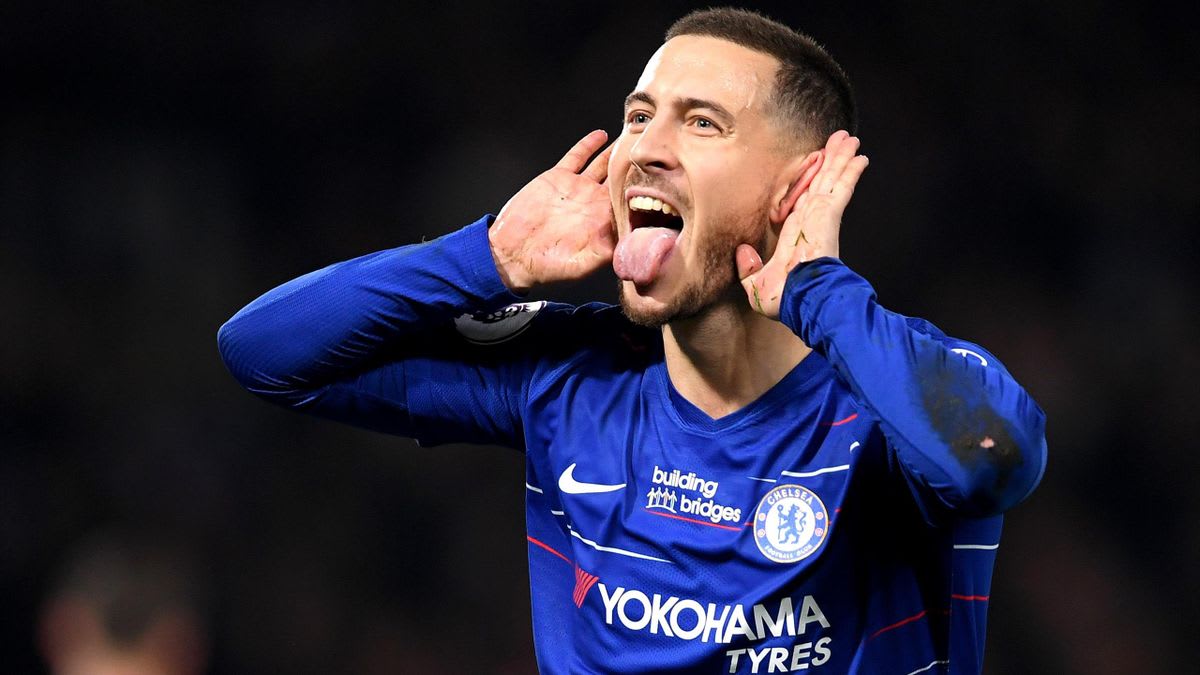 Chelsea became a spending juggernaut in 2003 when the club was purchased by billionaire Roman Abramovich.
Since the ownership of the club changed nearly 20 years ago, the Blues have spent hundreds of millions on new players to keep the club competitive not just in the Premier League but in Europe, too.
READ MORE: FootballTransfers' most valuable players in the world
Abramovich's spending in the summer ahead of the 2020/21 campaign paid dividends as Chelsea would go on to win the Champions League by defeating Manchester City in the final.
Their record signing, £72 million Kai Havertz, scored the winner in that game.
Due to their resources, Chelsea's lack of need to sell players means they can attract top dollar for wantaway talent, however, so they have made some significant money over the years.
10. Fikayo Tomori - £25m (Milan, 2021)
Having come through Chelsea's impressive youth academy, Tomori made his debut for the senior side at just 19 and, following loan spells at Brighton & Hove Albion, Hull City and Derby the central defender quickly worked his way into the club's first-team plans.
However, as is often the case at Chelsea, high-profile signings got in the way of impressive youth candidates and following the arrival of Thiago Silva in 2020, Tomori had no less than three senior defenders to get in front of before he could pick up first-team minutes.
As such, the young English defender opted for a loan move to Milan in January of this year and, having impressed the Serie A side in the second half of the season, Tomori decided to never look back and agreed a permanent deal with the Rossoneri. Another young prospect that has slipped through Chelsea's fingers.
9. Romelu Lukaku - £28m (Everton, 2014)
Despite joining the club for £10m and enjoying an exciting reputation from Belgian football, Lukaku never really hit his stride at Chelsea and spent three years drifting in and out of the first-team squad or on loan at other English clubs.
After a successful spell at Everton in 2013/14, which saw him bag 15 goals in just 31 games, the Stamford Bridge side decided to cash in and accepted a bid of £28m from the Merseyside club - a club record fee for Everton at the time.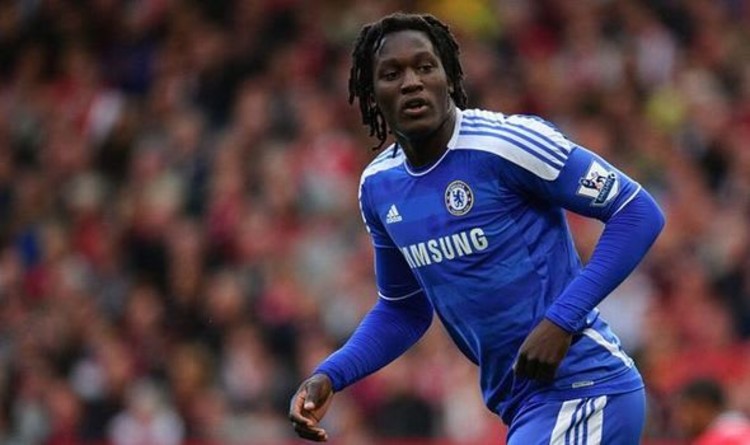 Everton would quadruple their return on the striker three years later when he would go on to join Manchester United, and while the striker never quite won the hearts of the Old Trafford faithful, Lukaku is seen as an excellent talent that perhaps should have been afforded more time to prove his worth at Chelsea.
8. Thibaut Courtois - £35m (Real Madrid, 2018)
Courtois' time at Chelsea, though successful, was fairly odd as even when he finally became a member of the first team, he made it clear his preference was to remain at Atletico Madrid near his family.
He won two Premier League titles and the FA Cup during his time at the club and was initially a fan favourite due to his performances, which edged out Petr Cech in his spot as No.1.
However, it was eventually an acrimonious departure. Allegedly, he didn't turn up for training the summer after the World Cup to force through a move to Real Madrid in 2018.
7. Juan Mata - £37m (Man Utd, 2014)
There was an element of panic about Man Utd's purchase of Mata in January of 2014.
Things were not going well under new manager David Moyes after he replaced legendary boss Sir Alex Ferguson.
Mata was brought in to provide some much-needed flair in attacking areas, but he has never been able to hit the heights of his peak at Chelsea and is now very much on the periphery of the first team.
6. Nemanja Matic - £40m (Man Utd, 2017)
Man Utd gave their Premier League rivals another pile of cash in 2017 when they bought Matic for £40m.
The Serbian was a favourite of Jose Mourinho during their time together at Chelsea and when the Man Utd boss at the time identified the need for a defensive midfielder he went with a player he knew well.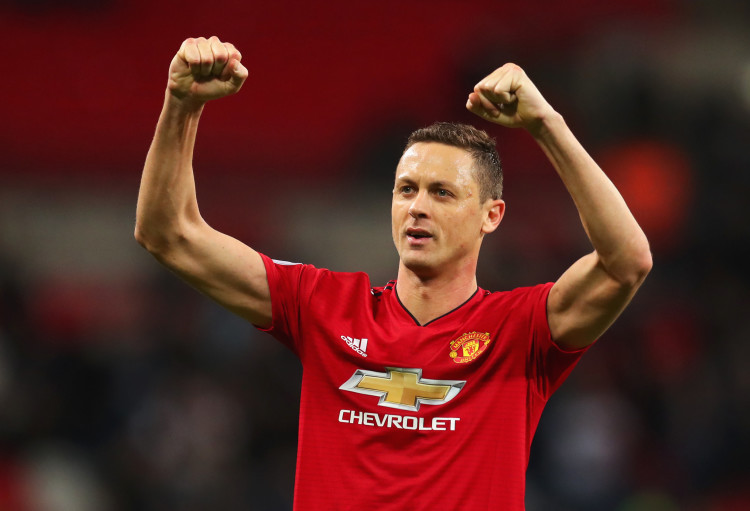 Matic has been satisfactory during his time at Old Trafford but there is a sense that he simply does not offer enough in central areas.
A screen of the defence, yes, but he has now lost his place in the team to Fred and Scott McTominay.
5. Alvaro Morata - £48.5m (Atletico Madrid, 2019)
Much like his performances at every club, Morata was hot and cold during his time at Chelsea, which wasn't enough to keep him there for more than two years.
He was capable of moments of excellence but didn't prove to be the goalscorer the Blues were looking for as he ended his career in London with 24 goals scored in 72 matches in all competitions.
Morata would eventually leave on loan to Atletico but the Spanish outfit had an obligation to purchase for £48.5m though there are some reports it could have been as much as £60m.
4. David Luiz - £50m (PSG, 2014)
In the summer of 2014 PSG broke the record transfer fee for a defender by purchasing David Luiz for £50m.
A talented player on his day, Luiz is certainly capable of a mistake or two and still is to this day, so the kind of money on offer was a no-brainer for Chelsea.
The Brazilian would eventually return to Stamford Bridge two years later as Chelsea signed him back for £16m cheaper than they sold him.
3. Diego Costa - £50m (Atletico Madrid, 2017)
Costa was viewed as the eventual replacement for Didier Drogba after a number of others had tried and failed at the task.
The Spain international was excellent in his first two seasons at Stamford Bridge and helped the club to two Premier League titles in 2015 and 2017.
He was especially good in 2016/17, when he scored 20 goals in 35 games in the league.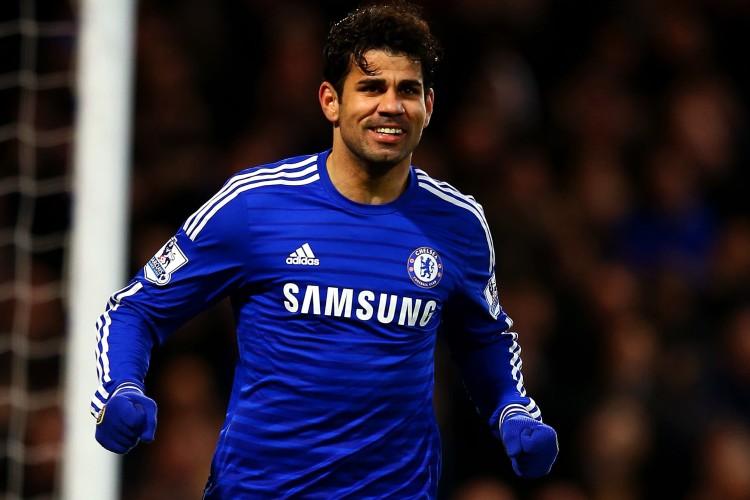 After a failed move to the Chinese Super League, though, he would fall out with manager Antonio Conte and was eventually sold for a profit to Atletico.
2. Oscar - £60m (Shanghai SIPG, 2017)
When the Chinese Super League suddenly became willing to spend ludicrous amounts on transfers and wages, the offer of £60m to land Oscar from Chelsea was one the Blues simply could not turn down.
A good player at Stamford Bridge, yes, but Chelsea's eyes certainly lit up when they received that particular offer.
He won the Chinese Super League in 2018 and has made himself exceedingly wealthy due to his salary in Asia.
1. Eden Hazard - £88m (Real Madrid, 2019)
Hazard became the most expensive player in Real Madrid's history and the most expensive Chelsea sale ever when Los Blancos purchased the Belgian for an initial fee of £88m.
Subsequent reports have detailed that should certain criteria be met, Hazard could cost Madrid as much as €160m.
He has certainly failed to live up to huge expectations so far as his career at the Santiago Bernabeu has been ravaged by injury.
In two full seasons in the Spanish capital he has started just 21 La Liga matches and scored four goals.