Giroud admits Milan move still possible despite Chelsea extension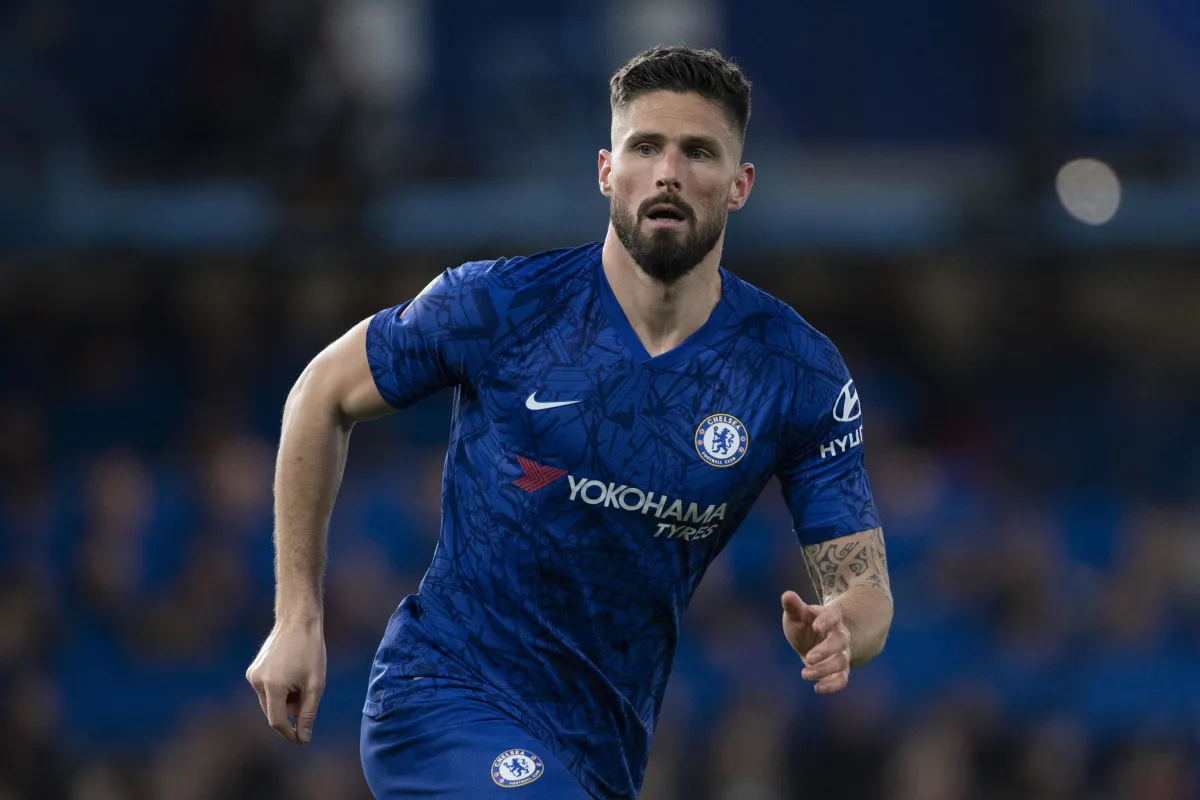 Olivier Giroud has hinted that he could still sign for AC Milan this summer despite extending his contract with Chelsea.
Giroud had been expected to leave Stamford Bridge this summer as his contract was set to expire at the end of the month.
Milan were the favourites to sign him on a Bosman, with Zlatan Ibrahimovic even publicly giving the move his seal of approval.
READ MORE: Why Sancho to Man Utd could be completed this week
However, in a shock announcement, Chelsea revealed that they had extended Giroud's contract by a further 12 months.
On the surface it seemed that this extension had ended any chances of Giroud joining Milan.
Giroud hints at Milan move
But, Giroud has now hinted that he could still sign for the Rossoneri and that he grew up admiring the Italians.
"I want to make it clear that Chelsea reactivated the clause in April and they recently announced it to comply with Premier League rules," Giroud clarified in a France national team press conference.
"It's fair to remember that I liked [Milan legends] Marco van Basten and Andriy Shevchenko.
"Milan are a big club and one of the great teams in Europe. But, today, I will not talk about my future at the club because I am focused on the France team and the Euros, which is fast approaching."
Breakfast with my new baby 🏆💙🤩🙏🏼 pic.twitter.com/20G7Bytk71

— Olivier Giroud (@_OlivierGiroud_) May 30, 2021
Giroud v Benzema rivalry
Giroud also commented on the rivalry ahead of Euro 2020 between Karim Benzema and himself.
The pair are fighting for the starting role in France's attack after the Real Madrid striker returned from his long international exile.
"It is normal that the media are enthusiastic about the return of Benzema, because he is an additional weapon," he said.
"It is part of the game. But the people who support me know that I am here to play my part, without making too much noise. I'm doing my part of the job, I'm fully behind the team, I have no qualms, no hard feelings, I'm at peace."
Giroud was once referred to as a go-kart by Benzema in a disparaging remark, but he says there are no hard feelings.
"We haven't had a chance to discuss it, maybe it will happen, it makes me smile," he added. "I have no grudge against that. I will invite him to a kart circuit if we win the Euros.
"Deschamps did not warn me of Karim's return. He's the only one to make decisions. He did not ask me my opinion. There's nothing to add."