'Scottish Kante' Gilmour shows Chelsea £90m on Rice would be a waste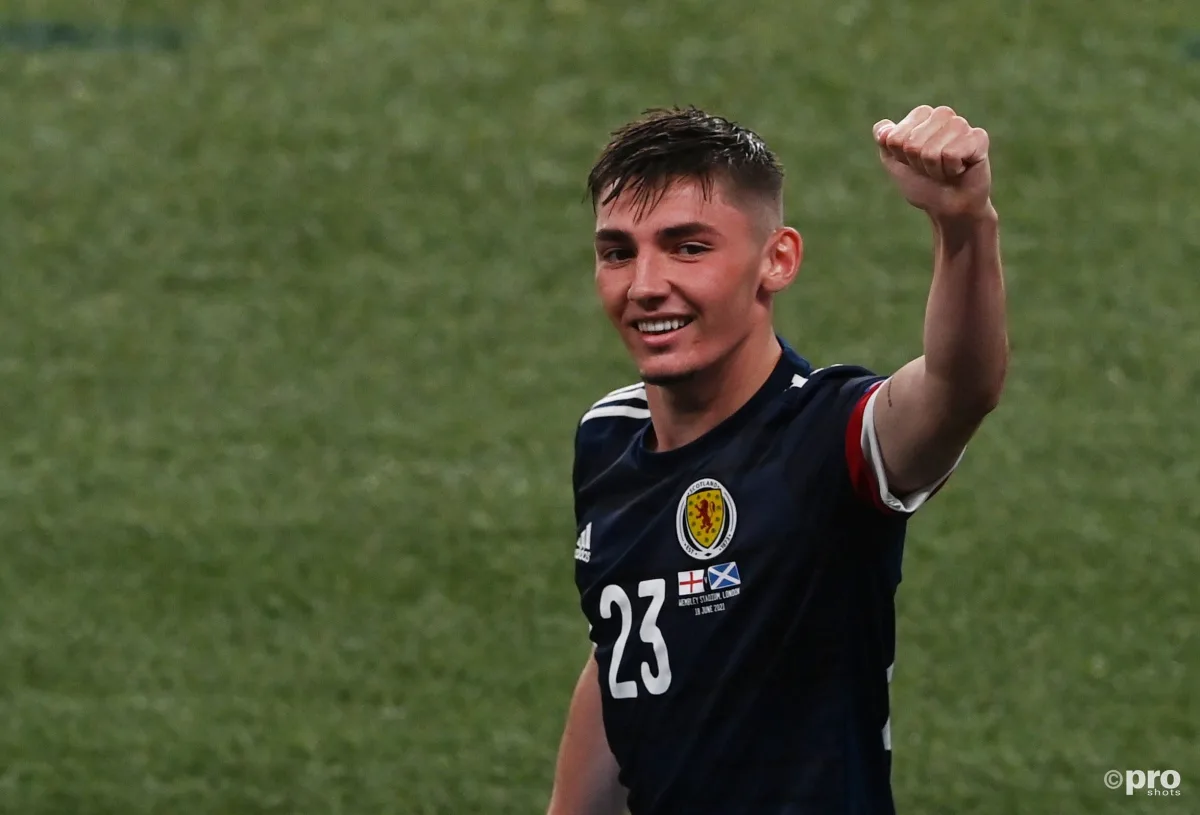 Chelsea had a particular interest in Friday's Euro 2020 clash between England and Scotland, with starlet Billy Gilmour making his first start for the Scots at Wembley while Declan Rice – a summer transfer target – featured for Gareth Southgate's side.
If the outcome of the game was a scoreless draw, this personal duel was comprehensively won by Gilmour, who won UEFA's Star of the Match award and has been widely hailed as the outstanding player at a rainy Wembley.
Much hype, though, has surrounded Rice over the course of the last year, yet Gilmour's performance under the toughest of scrutiny was one that outclassed the West Ham man.
All of which begs the question: why on earth are Chelsea considering a move that could be worth £90 million when they have a ready-made midfielder available for nothing among their ranks?
Gilmour outplays Rice
Rice, who has had the price tag put on him by West Ham, brought little to a dominant England against Scotland.
With a talented offensive trio to exploit, England failed to provide them with the ammunition to cause any damage. This primarily fell on the shoulders of Rice.
With Kalvin Phillips rapidly shut down following his strong showing against Croatia, Rice was granted more freedom of possession. He was unable to do anything with it, failing to progress the ball with speed or efficiency.
By contrast, Gilmour completed more passes than any of his team-mates, despite playing little over three-quarters of the match, and did so with a high degree of accuracy.
The kid Gilmour in midfield, he made the difference. He was fantastic. He was always moving, always showing, he wanted the ball, he was turning under pressure
- Jose Mourinho
"The kid Gilmour in midfield, he made the difference. He was fantastic. He was always moving, always showing, he wanted the ball, he was turning under pressure. He linked the game much, much better," Jose Mourinho told TalkSport of the 20-year-old.
But the former Chelsea, Real Madrid and Manchester United boss was far from the only critic to notice Gilmour's contribution.
Liverpool legend Graeme Souness told ITV: "Scotland need a Billy Gilmour. They need a maestro. He was the best player on the pitch. He never gives the ball away, which is fabulous for a midfielder."
Meanwhile, Netherlands star Patrick van Aanholt tweeted: "Billy Gilmour was basically N'Golo Kante."
Fair play Scotland, them tribal games hit different. Billy Gilmour was basically Ngolo Kante 👏🏽

— Patrick van Aanholt (@pvanaanholt) June 18, 2021
Named 'Man of the Match' on his full FA Cup, Premier League, Champions League and now international debut, Gilmour has proven that when he gets the opportunity to shine, he inevitably takes it.
It's time for Chelsea to end their expensive dream of bringing Rice back to Stamford Bridge, where he was an academy star for eight years until 2014.
Even if the Blues manage to get West Ham to accept a fee around a £70m price point – the mark they were reportedly prepared to pay last summer – the value of that deal to Thomas Tuchel's side must be questioned.
With a talent like Gilmour already waiting in the wings, Chelsea could surely spend that money better elsewhere – like funding a move for Borussia Dortmund striker Erling Haaland.