Will Naby Keita be sold by Liverpool this summer? Jurgen Klopp has his say…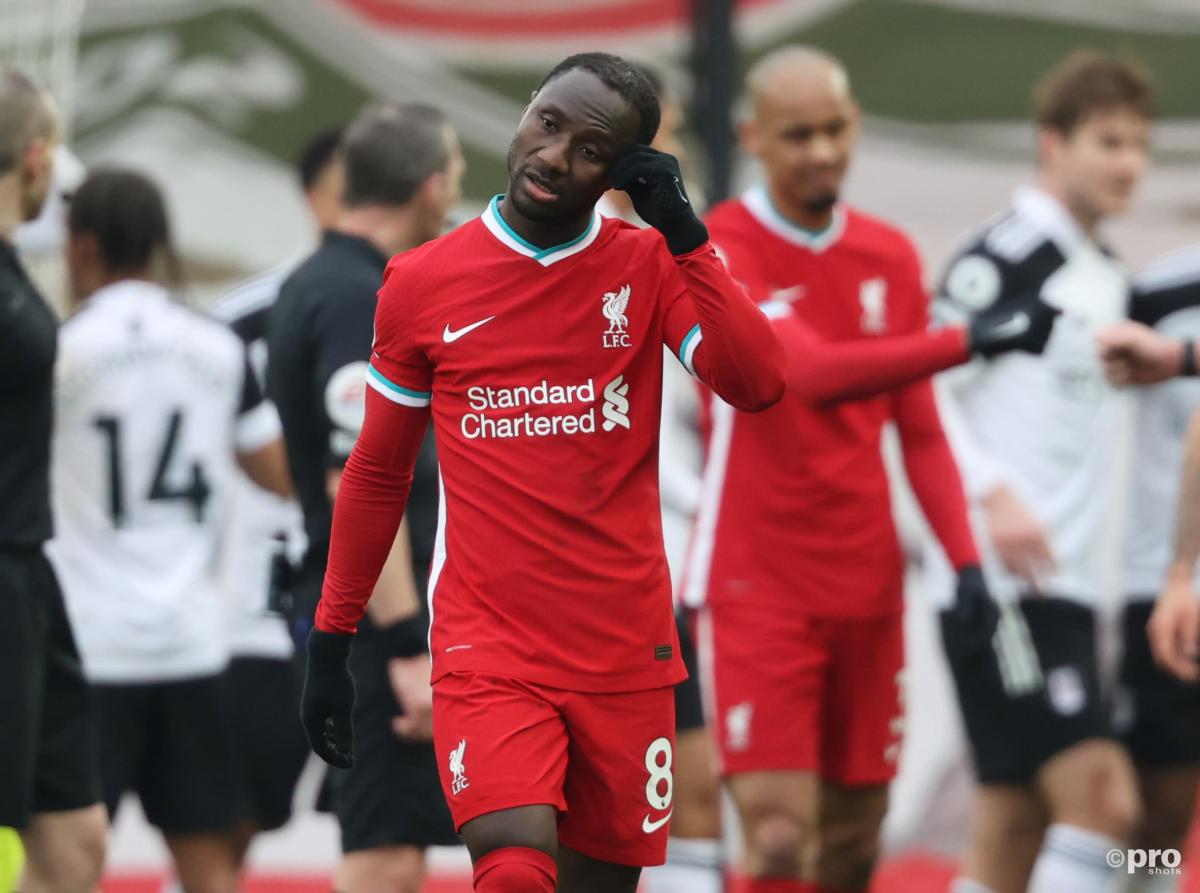 Liverpool manager Jurgen Klopp believes Naby Keita's future remains with the Reds, despite the fact Guinean's career at the club has been ravaged by injuries so far.
Keita completed his £48 million transfer to Liverpool from RB Leipzig in the summer of 2018, with the deal having been agreed previously after his release clause with the German side was triggered.
READ MORE: Salah raises doubts on Liverpool future
In three seasons with the club, he has had no less than 14 separate injuries or illnesses that have led to missed matches.
The 2020/21 campaign has been his least productive so far as he has started just nine matches in all competitions.
In addition to those injuries, he has also simply fell down the pecking order at Anfield due to his inconsistent outings, and Klopp has provided some reasoning as to why Keita has been left out more often than not even when he has been available.
"It's a lot of things in this year, it was really tricky," the Liverpool boss explained, as reported by FourFourTwo.
"We had to change so often and then in the moment you try to go for stability, it's really like this and that's what we need. 
"You can see now for example, Man United – I think the last line played nearly the last 20 games together.
"Then you can make changes everywhere because you have a proper basis. We never had that.
"Then on top of that, then making two or three changes in midfield just doesn't work out in football. People say, 'Try it.' We would try definitely if we could be not only nearly sure that it could work out, but you need stability in a football team.
"Other teams are too good that you just make eight or nine changes. That hit a few players this year. Some of them were of course injured, coming back took a while. 
Will Keita stay at Liverpool?
Ultimately, Klopp believes Keita still has a future at Liverpool despite the fractured beginning to his career in the Premier League.
"Naby trains really well in the moment, I have to say. He trains really well, like a lot of other players, and looks really good in training. But this year now we need stability," the German continued.
"We will make changes from time to time definitely, but it's not like we pick now seven, eight, nine players to change and say, 'Maybe we can win it like this.' The long-term future of Naby Keita, from my point of view, is here, yes."
Keita may indeed get a better chance to prove himself next season as it seems likely that current Liverpool star Georginio Wijnaldum could be on his way out of the club on a free transfer this summer, which would expand Keita's opportunities.
However, the Reds have been linked with a number of replacements for the Dutchman including Brighton's Yves Bissouma and Udinese's Rodrigo De Paul.