Van de Beek makes the Netherlands squad, but Man Utd future is far from certain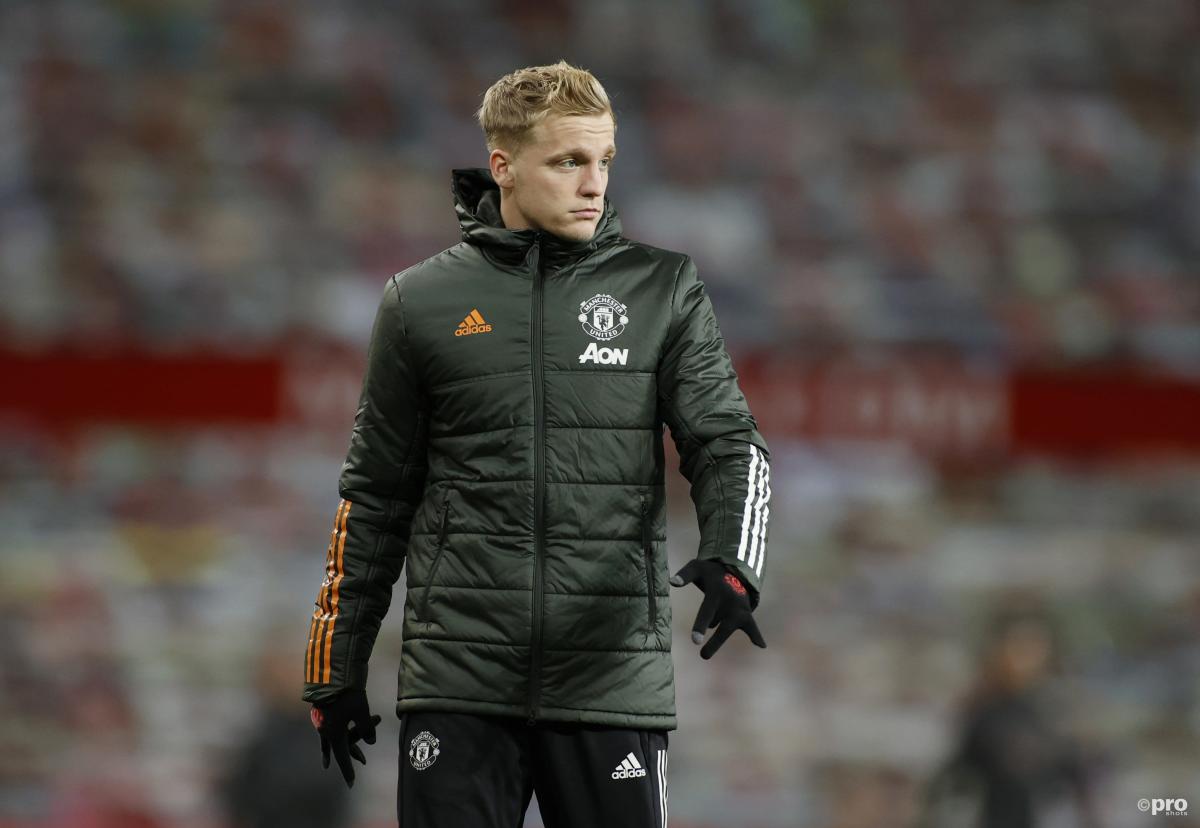 On Friday Donny van de Beek was included in the Netherlands' provisional squad for the upcoming European Championships despite his lack of form for Man Utd.
The Dutchman was Man Utd's marquee summer signing, joining from Ajax for £35 million plus £5m in add-ons, having played a starring role for the Amsterdam side in the few seasons previous.
READ MORE: Man Utd 'no chance' to catch Man City with current squad, says club legend
Van de Beek was key in Ajax's acquisition of the 2018/19 Eredivisie and helped the club on their way to the Champions League semi-final that year, too.
In 2019/20 he stepped up in his responsibilities in midfield after the sale of Frenkie de Jong to Barcelona.
His performances would earn him a dream move to Old Trafford, but it hasn't work out – at all.
Van de Beek has started 14 matches in all competitions this season, but a paltry three of those have came in the Premier League.
In 34 appearances overall, he has contributed one goal and two assists.
Part of the problem with Van de Beek is that manager Ole Gunnar Solskjaer has not given him a consistent run in the team, making it impossible for him to put together any form.
However, the former Ajax man has simply not done enough when have given the time, either.
Van de Beek v Leicester
Over the past week Man Utd have been in a hectic schedule of three matches within the space of five days, so Solskjaer rotated basically his entire starting XI for the match against Leicester which gave Van de Beek a rare start.
The Red Devils lost 2-1 at home, and Van de Beek, again, looked lost.
According to FootballCritic, he had a rating of 6.4 which although is not terrible, represents yet another game in which has contributed nothing.
He is desperately afraid to try anything on the field in fear of criticism, as he attempted zero shots, zero crosses, and just one dribble in 90 minutes.
Van de Beek may have completed 37 out of 43 passes, but only eight of these were sent into the final third, highlighting his acceptance to simply shuffle possession across the midfield with little penetration.
Solskjaer has consistently said that Van de Beek will become an important player for Man Utd, potentially from next season onwards, but if the club has aspirations of reaching the levels of champions Manchester City they will need to seriously assess whether their £40m man has the ability to be part of their squad.
A place in the Dutch side will help his confidence, of course, but he will be going to that tournament potentially having to figure out his next move.