The 10 highest scorers in the Premier League in 2020/21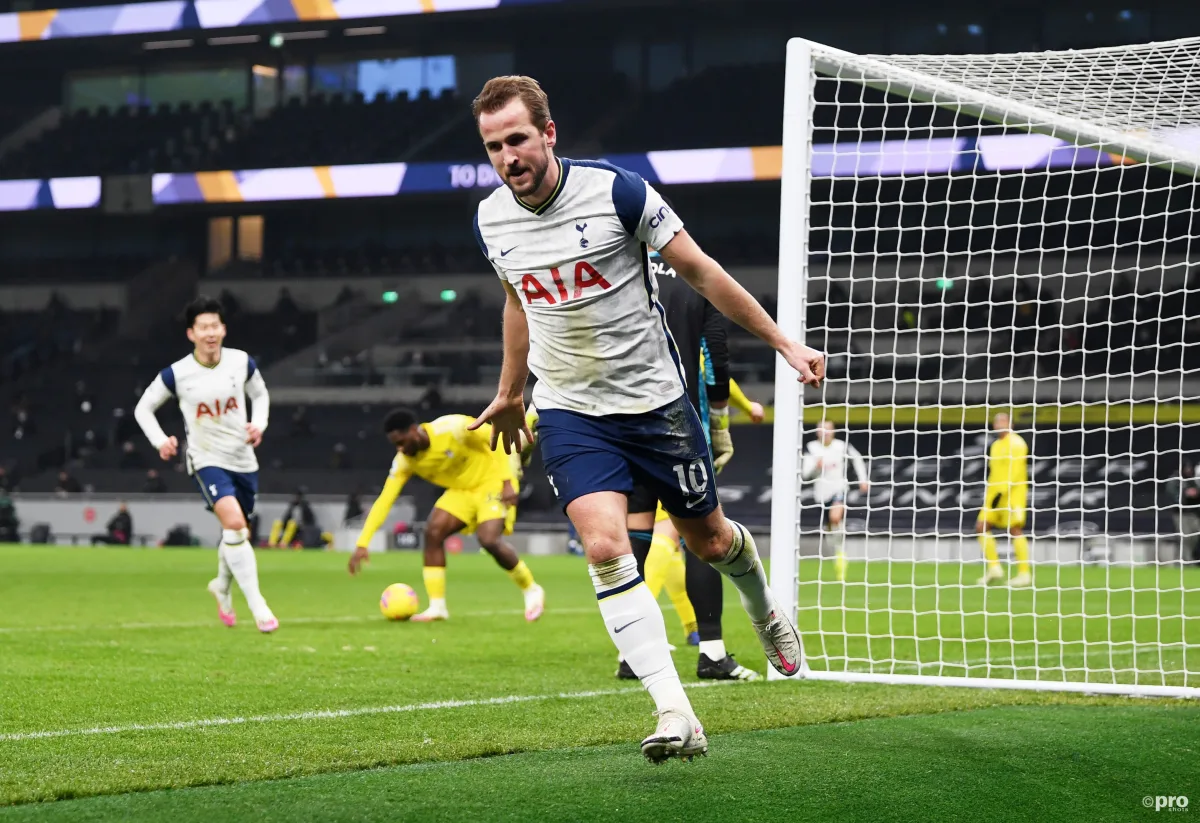 The 2020/21 Premier League season is now over with Manchester City being crowned champions and Fulham, Sheffield United and West Brom all suffering relegation.
Manchester United, Liverpool and Chelsea all qualified for the Champions League by finishing in the top four, with the latter pairing only confirming their positions on the final day.
As always, teams had to rely on quality at the top end of the pitch for success, as strikers proved they were worth their weight in gold when it came to finding he back of the net.
As for who scored the most goals in the Premier League this season, it went down to the final day, with Tottenham's Harry Kane winning the Golden Boot.
Premier League top goalscorers
| Player | Goals |
| --- | --- |
| 1. Harry Kane | 23 |
| 2. Mohamed Salah | 22 |
| 3. Bruno Fernandes | 18 |
| 4. Patrick Bamford | 17 |
| = Heung-min Son | 17 |
| 6. Dominic Calvert-Lewin | 16 |
| 7. Jamie Vardy | 15 |
| 8. Ollie Watkins | 14 |
| 9. Alexandre Lacazette | 13 |
| = Ilkay Gundogan | 13 |
Following his exploits in front of goal in 2020/21, Kane has won the Golden Boot for the third time in his career, and also remarkably recorded more assists than anyone in the league too with 14.
Again, though, he finished the campaign without any silverware which is why he expressed a desire to leave Tottenham to move on to pastures new, desperate for some success.
On the final day it was a shootout for the top goalscorer gong between Kane and Mohamed Salah, but while Kane scored againt Leciester, Salah was not on the scoresheet was Liverpool defeated Crystal Palace.
Bruno Fernandes scored the most goals of any midfielder with 18, however nine of these did come from the penalty spot.
Patrick Bamford had plenty of doubters heading into the 2020/21 Premier League campaign as to whether he was cut out to make it at the highest level. He proved all of these doubters wrong by banging in 17 league goals, level with Tottenham's Heung-min Son.
Dominic Calvert-Lewin became an England regular largely due to his performances in the league, as he scored 16, with fellow countrymen Jamie Vardy and Ollie Watkins in behind after scoring 15 and 14 respectively.
Alexandre Lacazette was in and out of the Arsenal team this season but still emerged as their top scorer with 13 Premier League goals.
At the turn of the year Ilkay Gundogan was the most in-form player in the league and went through a goalscoring spurt, eventually finding the back of the net 13 times over the course of the season.