Saint-Maximin: I don't want another season fighting relegation with Newcastle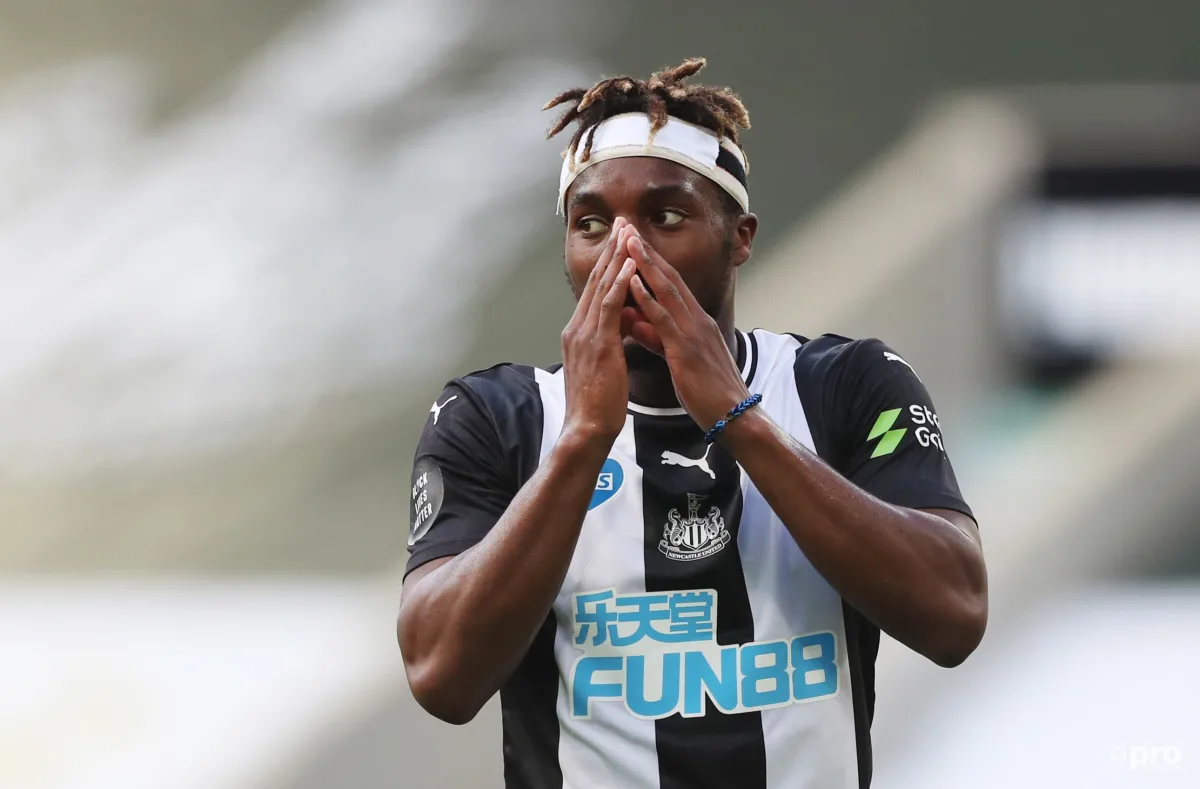 Newcastle forward Allan Saint-Maximin hopes the club can kick on next season as he doesn't want to spend another year of his career fighting relegation in the Premier League.
The Frenchman has struggled through the 2020/21 campaign but has featured in 19 out of 38 possible games in the Premier League.
He regularly makes the Magpies tick in the final third and has contributed three goals and four assists this season. These numbers may not be groundbreaking, but it is his infection verve when on the ball which tends to get the most out of his team-mates, while he will again be a hit with the fans when they are allowed back into St James' Park.
Newcastle eventually finished 12th this season 17 points away from relegation, but they weren't always that safe and managed to climb up the table after a run of five wins from their last eight games.
There was a period over the turn of the year when they won just two out of 21 matches.
What has Saint-Maximin said?
Saint-Maximin, though he doesn't express a desire to leave Newcastle, admits a desire for the team to improve, perhaps via recruitment this summer.
"Sometimes, you have to be honest and Newcastle don't have to be in this position because I don't think anyone wants to fight every year to not get relegated," he told Stadium Astro.
"For me, Newcastle have the opportunity and have everything to try to fight for the top 10 and try to win some trophies because that's why we play football.
"We play football to win games and win trophies so that's why a lot of the time I feel disappointed and that's why I say sometimes you have to be honest.
"I don't want to do another season where we fight relegation so I hope the club and everyone tries to do their best to have a really good team for the start of next season and try to do everything to win trophies because it's the most important thing."
Manager Steve Bruce has continually said that Saint-Maximin is not for sale, though it is believed that any bid of £50 million or more would be enough to take the Frenchman away from the Magpies.
With finances scarce throughout Europe due to the pandemic, though, it is unlikely anyone will be paying that for the tricky winger this summer.