Raphinha: I have 'older brother' at Man Utd and 'great friend' at Liverpool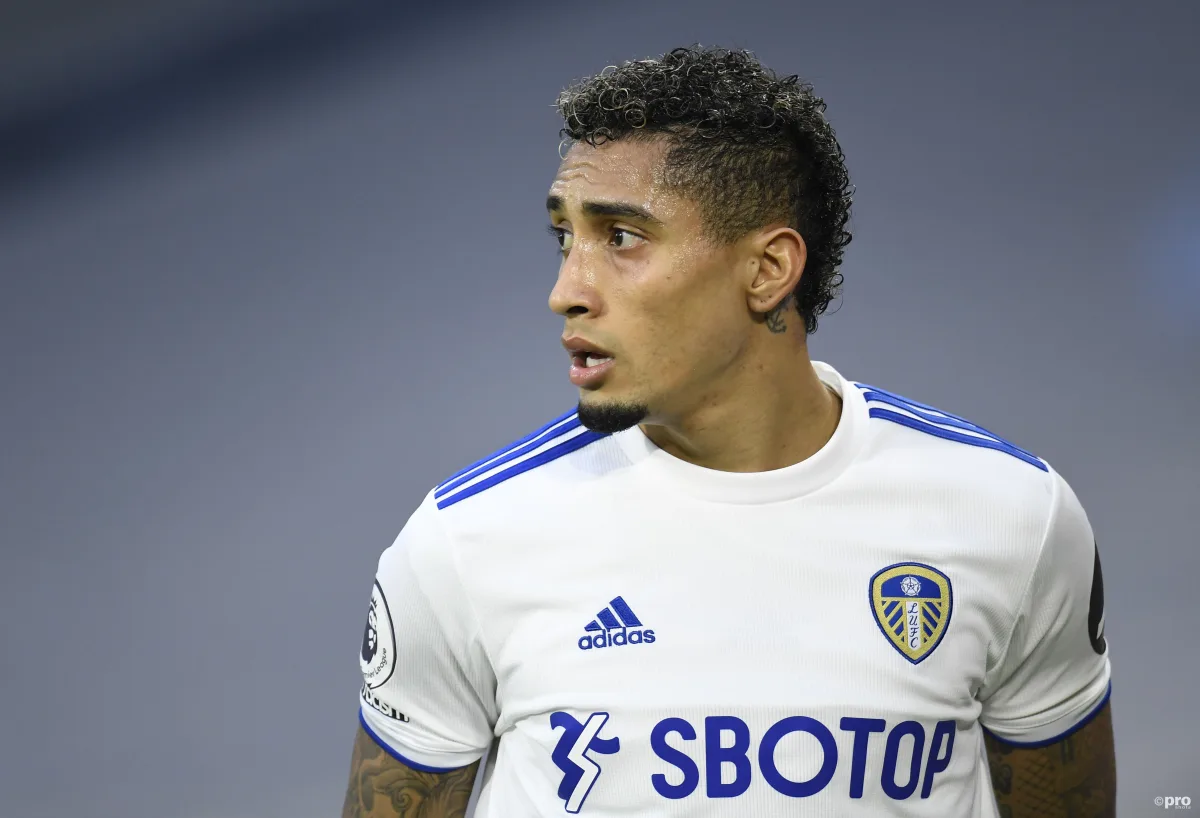 Leeds United winger Raphinha has revealed he already has friends at Liverpool and Manchester United after being linked with moves to both clubs.
The Brazilian enjoyed an impressive debut season in the Premier League after arriving from Rennes last summer, scoring six goals in 25 appearances.
Those figures have led to suggestions that teams higher up the table are considering swoop, including English football's two most iconic clubs.
And Raphinha has now explained that he would be offered a warm welcome at both Anfield and Old Trafford due to his ties with players in each dressing room.
One of them he even describes as like 'an older brother'.
"It is difficult to define how I feel when I hear speculation about giant teams like Liverpool and Manchester United interested in signing me," he told UOL.
"[It's] funny that I have friends in both clubs. Bruno Fernandes played with me for a year that seemed like many more at Sporting (Lisbon). He became almost an older brother.
"We talk every day, but no football, just our antics. Even from a distance, it helps me a lot.
"At United there's Alex Telles. I did not even know how many times against him, a hard scorer, but always with respect. There's Fred, who's from the south too.
"But in Liverpool there is Alisson who is from the south too, so everything stays the same. There is still Fabinho, who is from the same place as Firmino and I.
"In fact, did you know that Firmino was the first guy who texted me when I came here? He's a great friend."