New Liverpool star Ibrahima Konate: 'Sergio Ramos is my idol'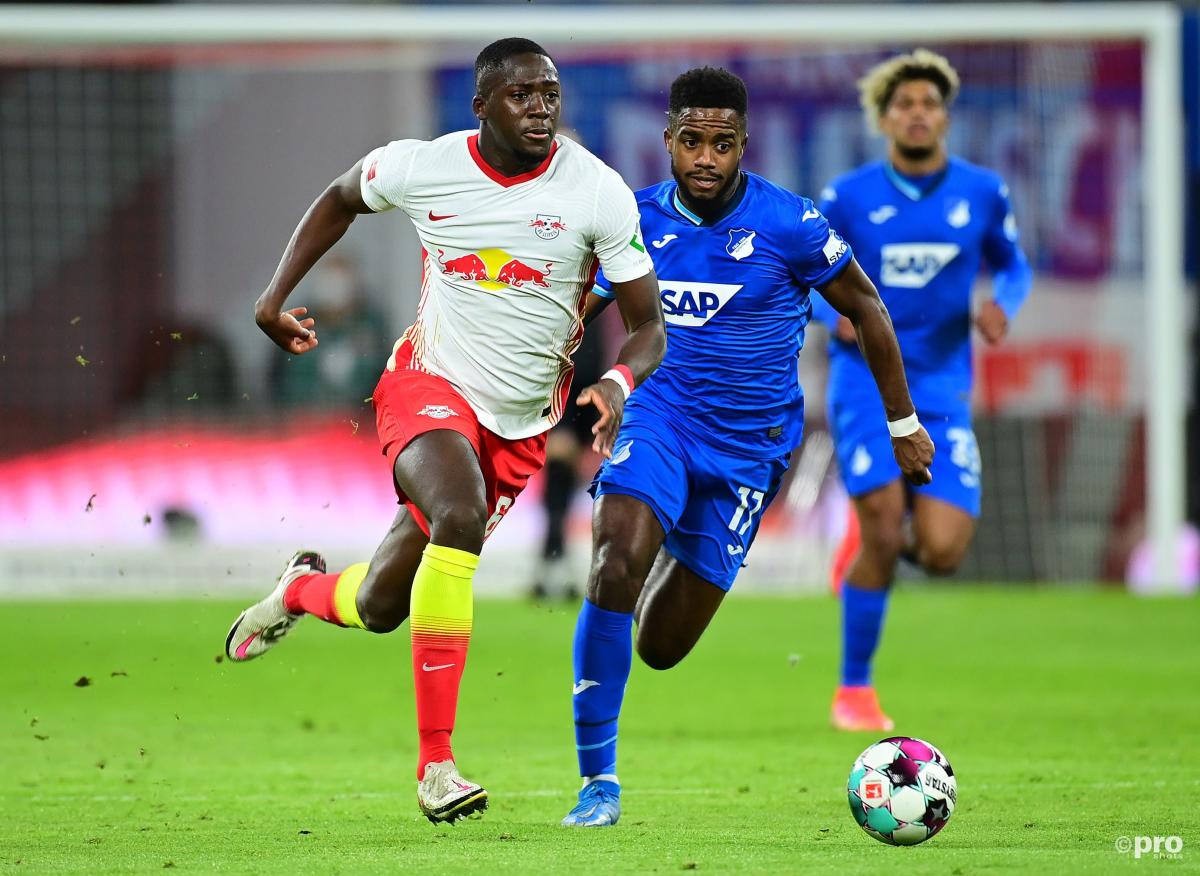 Liverpool have taken a step towards solving the defensive issues that plagued their 2020/21 season with the acquisition of RB Leipzig defender Ibrahima Konate.
The Reds won their first ever Premier League title in 2019/20 but put up a limp defence of their crown and only just managed to qualify for the Champions League on the final day by finishing fourth.
READ MORE: Who is Ibrahima Konate? Liverpool's new star signed from RB Leipzig
Liverpool would ultimately finish 17 points behind eventual champions Manchester City.
A major factor in their declining performances over the past season has been their defensive crisis which saw Virgil van Dijk, Joe Gomez and Joel Matip – their three first-choice centre-backs – miss the majority of the campaign through injury.
Youngsters Rhys Williams and Nat Phillips were called upon, while Jordan Henderson and Fabinho had to fiil in at centre-back often, too.
Ben Davies and Ozan Kabak were signed in January, but the former didn't play and the latter looks set to return to Schalke after is loan expires.
Konate's idol
The 2020/21 season has only just finished but Jurgen Klopp is already planning ahead, as on Friday the club sanction the £36 million purchase of Konate after triggering the French defender's release clause.
As for who Konate aspires to be, it seems like Real Madrid legend Sergio Ramos is his template to follow.
"My idol is Sergio Ramos. For me, Sergio is like Vegeta. He always works," Konate said on UMM's YouTube channel in February
"Sergio Ramos is Sergio Ramos and he works every time. It's, for this reason, I like him because he works every time and, for me, he is the best defender in the world today."
With Vegeta, Konate was referring to the Dragonball Z character.
Vegeta was initially a villain and then reformed and became a hero, but was always seen as this tenacious, grumpy character that worked his socks off to reach his goals.
It is unclear whether Konate sees Ramos as a reformed villain or simply someone who works his socks off..