The astronomical world record cost of Man City's title victory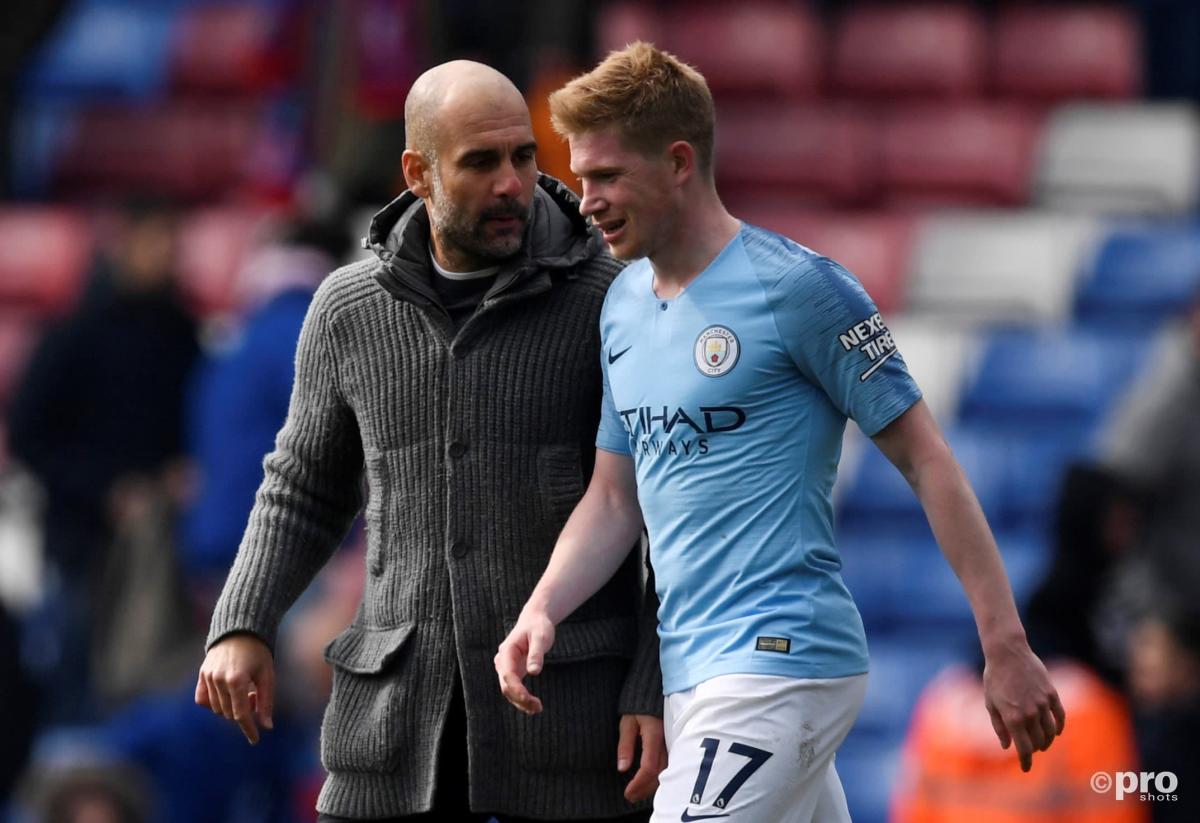 Manchester City were crowned the new Premier League champions on Tuesday when Manchester United failed to match Leicester City in a 2-1 defeat at Old Trafford.
The result meant Pep Guardiola's team were beyond catching and claimed the English top flight trophy without even playing a game.
However, while few would argue that Guardiola and his team deserved to win the title it also needs to be considered alongside the amount of money the club has spent getting there.
Not only is Man City's Premier League winning squad more expensive than any other in the division this season, but is also the most expensive squad ever assembled in the history of the game, with £2.1 billion spent on transfers and wages since Pep Guardiola took charge in 2016.
City have certainly been one of the most impressive teams ever in the Premier League since Guardiola took over, and have now clinched a third title in four years under the Catalan coach.
But billions have been spent to achieve this.
READ MORE: Aguero out, Laporte in doubt: The Man City players who could leave this summer
At the end of the 2020/21 campaign, Man City will likely break their own record for the most expensive wage bill in the history of English football, as player salaries plus bonuses will take them beyond the £351.4 million spent the season previous.
In Manuel Pellegrini's last season in charge the wage bill was £197.6m but this increased by 23.4% after Guardiola took over.
The salaries have naturally increased each year.
Guardiola's net spend, which includes money received for transfers too, is as high as £579m, according to the CIES Football Observatory.
Man City record transfer fees
| Player/Previous Club | Fee |
| --- | --- |
| 1. Rodri - Atletico Madrid | £63.6m |
| 2. Ruben Dias - Benfica | £62m |
| 3. Riyad Mahrez - Leicester City | £60m |
| 4, Joao Cancelo - Juventus | £59.5m |
| 5. Aymeric Laporte - Athletic Bilbao | £57m |
| 6. Kevin De Bruyne - Wolfsburg | £55m |
| 7. Benjamin Mendy - Monaco | £49m |
| 8. Raheem Sterling - Liverpool | £49m |
| 9. Kyle Walker - Tottenham | £48m |
| 10. John Stones - Everon | £47.5m |
Guardiola is responsible for eight out of Man City's 10 most expensive transfers of all time, with the other two in the list being Kevin De Bruyne and Raheem Sterling, both of whom were signed by Pellegrini.
Guardiola spend:
2016/17: £243.8m wages + £158m transfers
2017/18: £259.6m wages + £161m transfers
2018/19: £315.3m wages + £42m transfers
2019/20: £351.4m wages + £109m transfers
2020/21: £375m wages + £109m transfers
Within the past month, Man City have announced that talismanic midfielder De Bruyne has signed a new contract which will make him the highest paid player ever in the Premier League, with the Belgian set to earn a reported £385,000 per week.
During the ongoing pandemic, several clubs around Europe have asked their players to take pay cuts in order to balance the books, but Man City are one of a few who have continued to play their stars their full wages.
In transfer fees alone, Guardiola has spent £900m in his five years with the club.
So while a third Premier League title for Pep Guardiola is a magnificent achievement, there is no doubt that he has been helped massively by unprecedented spending.